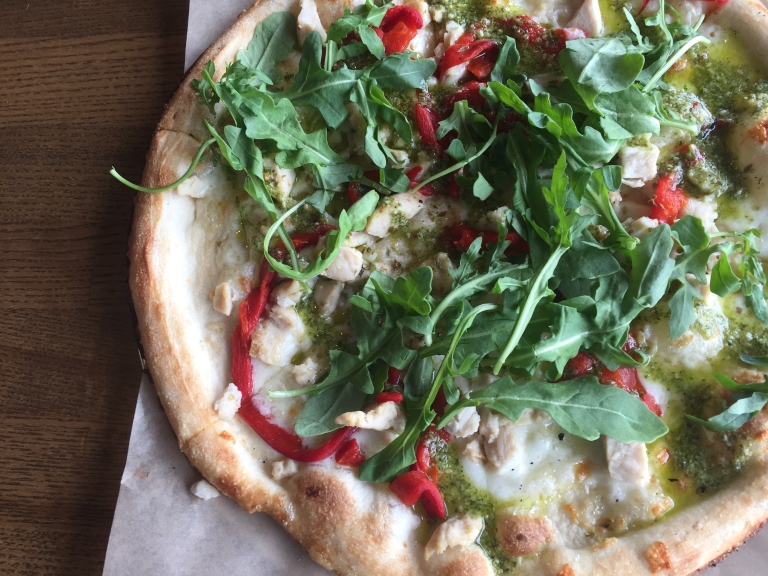 Being on a college campus that hosts around 30,000 students, you know there are many, many pizza options for lunch. 
A cluster of chains – some very familiar, some not so much – are ready to deliver to you for lunch – and at some, you can enjoy a slice or three for dine-in. Here are just a few: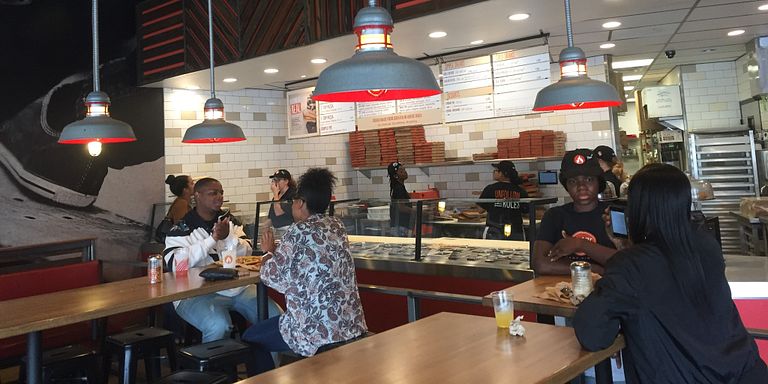 Blaze Pizza is a national chain where pizzas are "fast fire'd," meaning raw dough is slathered in sauce, cheese and toppings right in front of you before it's slid into the oven. You get to choose the ingredients, like at Subway or Chipotle. Large flames can be seen at the back of the open oven as the pizza bakes up fast. You can create your own pie or select from house recipes like the Green Stripe (chicken, red peppers, pesto and arugula) and the Art Lover (artichokes, ricotta and chopped garlic).
A regional chain headquartered in Madison, Wisconsin, Toppers is known for its late-night delivery and extreme toppings. This location near IUPUI is open until 3:30 a.m. every day. Some of the wild ingredients include diced dill pickles, noodles and tater tots. And being from Madison, the pizzas are loaded with Wisconsin cheese.
Though it originated in Ohio, Donatos has proved popular in Indianapolis. Known for its edge-to-edge spread of toppings, the Donatos closest to IUPUI is located at 825 W. 10th St. The regional chain also offers a host of oven-baked sub sandwiches and dense salads.
In case you can't make it over to the Campus Center for a slice, the Papa John's at 955 Indiana Ave. is close for pickup and delivery. Hours for this near-campus location are 10 to 12:30 a.m. Monday through Thursday, 10 to 1:30 a.m. Friday and Saturday, and 11 a.m. to 11:30 p.m. Sunday. Call 317-632-7272 or order online.