Parking at the pitch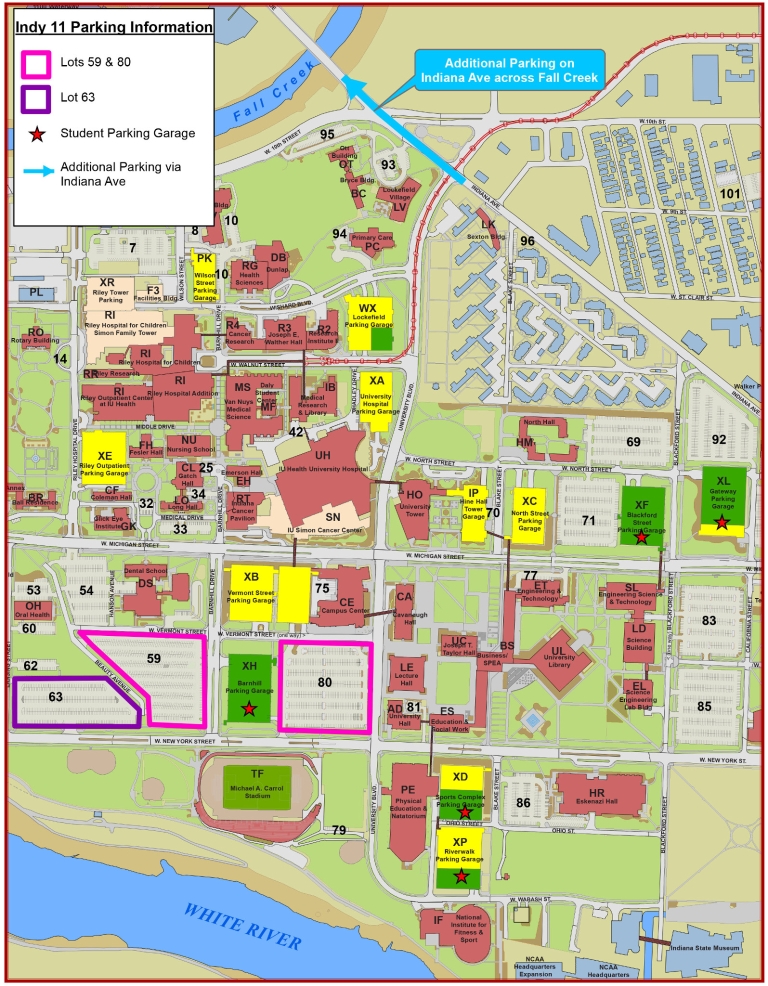 NOTE: This was originally published Tuesday, Sept. 12.
In accordance with IUPUI's agreement with Indy Eleven, some parking lots will be affected by Wednesday's match versus the Carolina RailHawks at Carroll Stadium.
Parking lots 80 and 59 along New York Street near the stadium will close at 10 tonight, Sept. 12, and will remain closed until the end of the game, which starts at 7 p.m. Wednesday, Sept. 13. The lots will be made into pay lots for the event.
To ensure adequate parking options remain available on the main campus for both students and employees, Lot 63 near New York and Lansing streets will remain open, and the gates on some student garages will remain up all day Wednesday to accommodate both ST and EM permit holders. As a reminder, EM permits are valid in ST surface spaces anytime. Additional parking spaces are available on Indiana Avenue.
Chief True retirement
After 36 years of service, IUPUI chief of police Robert True will retire Monday, Sept. 18.
But before his last day as chief, a reception and celebration for True will take place from 3 to 5 p.m. Thursday, Sept. 14, in Hine Hall's Tower Ballroom. Remarks will begin at 4 p.m. Come and enjoy free doughnuts!
Attendees should wear business casual attire, while IUPD personnel should wear their Class B uniform or appropriate duty uniform. 
Jazz comes to the Campus Center
The 2017 Indy Jazz Fest comes in the form of a late-summer concert series around Indianapolis from Friday, Sept. 15, through Sept. 23. IUPUI's Campus Center will host sets from the "next generation of jazz." Young acts Brother Sponge, Indianapolis' own Sean Imboden Big Band and the Indiana All-State Jazz Band with Randy Brecker will perform from 3 to 7 p.m. Saturday, Sept. 16. The concert is free and will be located in the Atrium.
The All-State Jazz Band is composed of top Indiana high school musicians who will perform alongside Brecker, a Grammy Award-winning trumpet player. The Philadelphia-born Brecker studied jazz at Indiana University in the mid-1960s before moving to New York City, where he would eventually work with Duke Pearson, Mel Lewis, Clark Terry and Blood Sweat & Tears. 
Bringle brings in Fulbright U.S. Scholar Award
Robert G. Bringle, IUPUI Chancellor's Professor Emeritus of psychology and philanthropic studies and senior scholar for the Center for Service and Learning, received a Fulbright U.S. Scholar Program award to the Netherlands in higher education. Bringle will lecture and conduct research at Vrije University as part of a project to institutionalize community service learning. The U.S. Department of State and the J. William Fulbright Foreign Scholarship Board presented the award to Bringle in July.
Bringle will teach, conduct research and/or provide expertise abroad for the 2017-18 academic year through the Fulbright U.S. Scholar Program.
Recipients of Fulbright awards are selected on the basis of academic and professional achievement as well as record of service and demonstrated leadership in their respective fields.
The Fulbright Program is the flagship international educational exchange program sponsored by the U.S. government and is designed to build lasting connections between the people of the United States and the people of other countries. The Fulbright Program is funded through an annual appropriation made by the U.S. Congress to the U.S. Department of State.
Fulbright alumni have achieved distinction in many fields, including 57 who have been awarded the Nobel Prize, 82 who have received Pulitzer Prizes, and 37 who have served as a head of state or government. 
New Herron exhibits and NYC artist talk 
The Galleries at Herron School of Art and Design will open a trio of exhibitions at Eskenazi Hall Wednesday, Sept. 13. Headlining the three contemporary exhibitions is Cynthia Daignault's monumental "Light Atlas," which documents the artist's 10,000-mile journey across America.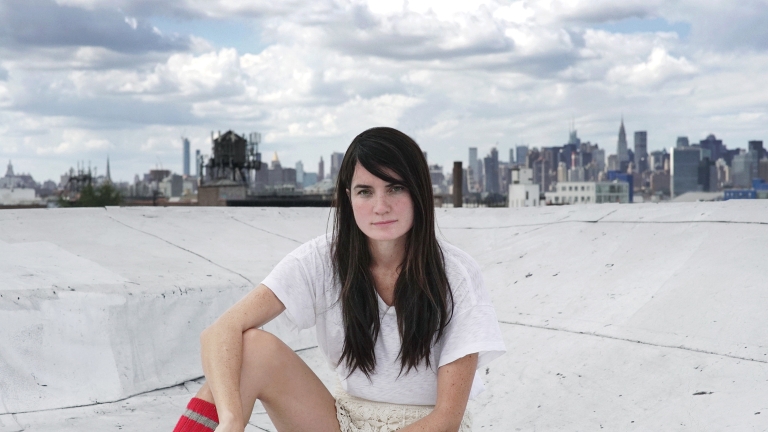 In 2014, Daignault embarked on a yearlong exploration of the United States. Traveling around the perimeter of the country, she stopped every 25 miles to paint what she saw. The resulting work, "Light Atlas," is the New York-based artist's most ambitious work to date. Consisting of 360 canvases, one for each degree of the circle she traveled, the paintings form a grand portrait of America.
This exhibition marks the first time that "Light Atlas" will be shown in its entirety. Daignault's work will be on view in the Berkshire, Reese and Paul Galleries. She will speak about her work at 5:30 p.m. Wednesday, Sept. 13, in conjunction with an opening reception for all exhibitions.
Also on view in the Herron galleries:
In the Marsh Gallery: Prints by the founders of Cat Head Press and Herron alumni Dominic Senibaldi, Michael Hoefle and Liz Wierzbicki, as well as other members of the cooperative.
In the Basile Gallery: "A Shade Away," featuring new work by Denver-based artist Derrick Velasquez, who uses common construction materials to explore and critique the broader politics of design and urban development.
All three exhibitions run through Nov. 11. Gallery hours are 10 a.m. to 5 p.m. Monday through Saturday and Wednesdays 10 a.m. to 8 p.m.