Healthy IU offers a variety of programs and services to IUPUI faculty and staff to help you be the healthiest you can be. Check out the options below.

Health screening with incentive
To encourage employees to live their best lives and make it easier for you to be aware of your health status, IU offers free health screenings and a $100 (before-tax) incentive to full-time academic and staff employees eligible for IU medical plans. In addition, spouses covered under the employee's IU medical plan may participate in the screening with incentive. The screening and incentive are available one time per fiscal year.
Classes and programs
From weight loss to mind-body wellness, there's a class or program to fit your needs and interests at IUPUI. And be on the lookout for each semester's universitywide Healthy IU Online Challenge, during which participants from all campuses work toward a common wellness goal. This fall, it's Common Good, which focuses on skills like gratitude, purpose, communication and self-compassion to strengthen relationships and boost happiness. Free for all full-time faculty and staff. Spouses on an IU-sponsored medical plan are also eligible for Healthy IU offerings.
Self-monitoring blood pressure machines and scales
You can keep an eye on your overall health by knowing your weight and blood pressure numbers. Did you know that simply weighing yourself at least once a week has been shown to help maintain a healthy weight? High blood pressure often has no symptoms but can lead to serious health risks, so it's important to monitor your blood pressure, too.
Personalized nutrition counseling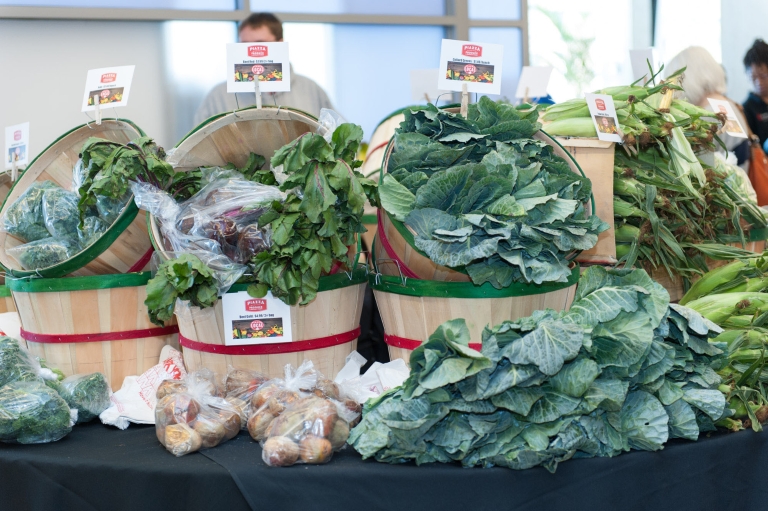 What's a carb? How can I lose weight and still enjoy what I eat? Is my diet giving me all the nutrients I need? If you have questions about foods, Healthy IU has the answer. The registered dietitian can help you eat healthier with a one-on-one meeting in a judgment-free zone. Sessions include personalized nutrition education on any topic of interest, such as weight loss, heart-healthy eating, vegetarian/vegan diets or whatever you're curious about. One-on-one nutritional counseling is free for full-time employees and their spouses, by appointment.
IUPUI Fresh Produce Market
Bring a friend and grab some fresh produce at-cost – no price markups! – at the IUPUI Fresh Produce Market. The market offers a variety of local fruits and veggies that change with the season.
Julie Newsom is the communications manager for Healthy IU.