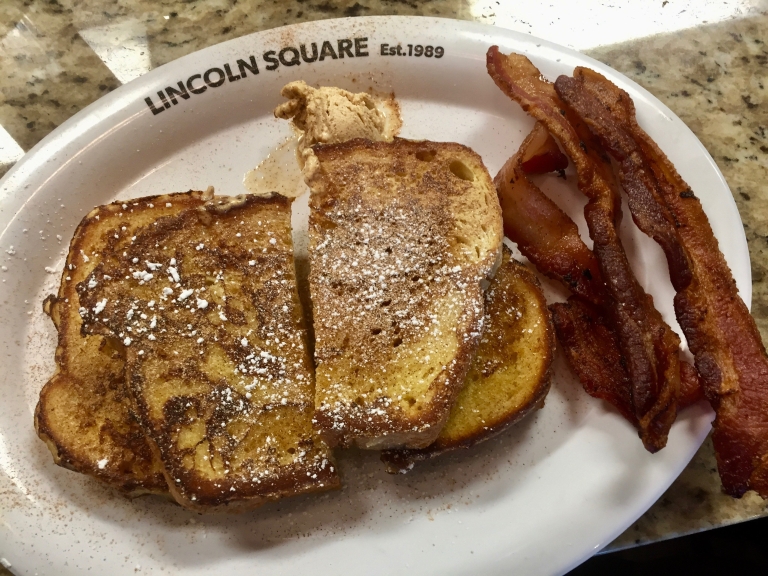 They say breakfast is the most important meal of the day, but they don't say what time you have to eat it.
The popular Lincoln Square Pancake House has been a fixture in Indianapolis for decades, and the location near IUPUI, 613 W. 11th St., is bustling for lunch as much as it is for breakfast. 
Lincoln Square Pancake House
IUPUI students, staff and faculty members have been known to indulge in some Red Velvet French Toast or pesto omelets before class or during lunch breaks, according to Esmeralda McGee, a manager at the 11th Street location.  
Breakfast for lunch is a popular option, and why not? When there are offerings like Nutella Crepes and Blueberry Muffin French Toast with blueberry butter on the menu, it's an easy life choice.
And then there is the Central Indiana chain's namesake.
"People can't stay away from pancakes," said McGee, noting that pumpkin pancakes will return to the menu soon – 'tis the season for pumpkin everything. 
Lincoln Square's famous cinnamon butter accompanies many dishes. Then there's the fresh-squeezed orange juice: Whole oranges are put into a juicing machine just behind the diner counter in the back. Easy squeezy.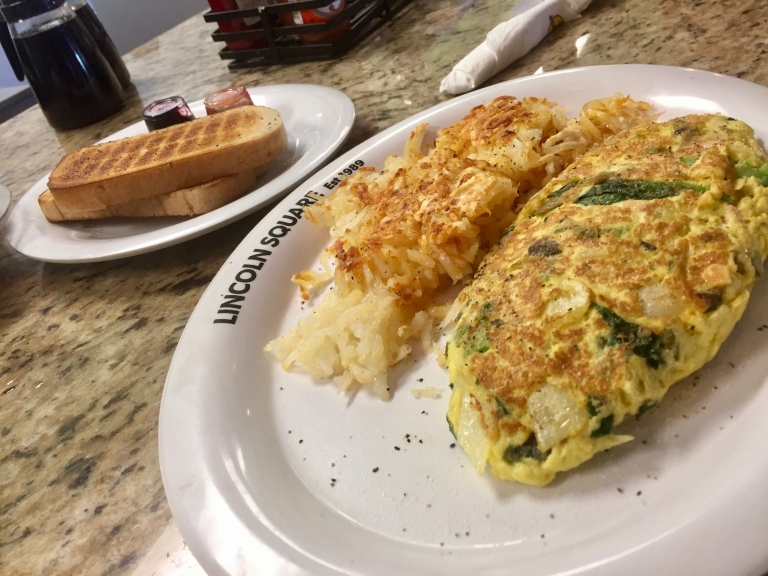 If you don't feel like doubling down on breakfast during your lunch hour, Lincoln Square has substantial burger, sandwich and salad menus. McGee recommends the Southwest Chicken Melt with bacon, Swiss cheese, guacamole and chipotle aioli on grilled wheat bread and the Triple Decker Club, which sports dual levels of bacon, lettuce, tomato and mayo. 
Restaurant hours are 7 a.m. to 4 p.m. daily. McGee said breakfast is bustling around 8 a.m., and lunch starts picking up after 10 a.m. She sees a lot of IUPUI family there, and many of her employees are students, too.