INDIANAPOLIS – Original Muslim-American poetry displayed at Indianapolis' Monument Circle. Muslim and Christian youth documenting each other's faith communities through a joint photography exhibit. A Holocaust museum conducting Islamophobia workshops for students. An original children's play based on Muslim folklore. Muslim youth learning how to confront anti-Muslim bias.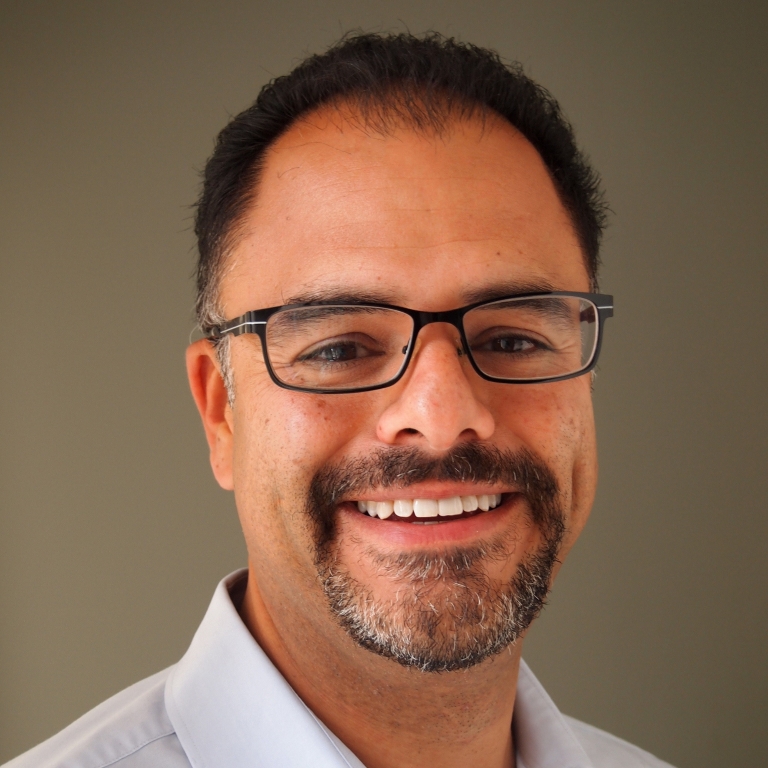 Those are five projects that could help prevent Islamophobia in greater Indianapolis, and they will all come to life thanks to a competition sponsored by Edward Curtis, Millennium Chair of the Liberal Arts at the Indiana University School of Liberal Arts at IUPUI.
Community activists, artists, teachers and anyone else hoping to combat anti-Muslim prejudice were encouraged to submit applications during the summer, with the best ideas receiving a $1,000 prize from the Millennium Chair's research budget. IUPUI students and employees were not eligible.
"I love these creative projects," Curtis said. "We got very optimistic, forward-focused projects on Indianapolis youth. This focus indicates just how hopeful community leaders are that the next generation can help reduce anti-Muslim discrimination and bias."
Curtis selected the projects after receiving input from fellow School of Liberal Arts faculty Modupe Labode, associate professor of history and museum studies, and Amira Mashhour, lecturer and director of the Arabic program.
Winners are expected to implement their projects by May 2018.
The five winners are: 
American Friends Service Committee, "Islamophobia Training for Muslims": Muslim community members Umaymah Mohammad, Ahmed Abbas and Leena Basha, supported by AFSC staff members Erin Polley and Mary Zerkel, will conduct a two-part training for local Muslim youth who want to join in the effort to prevent Islamophobia. The first part of the training will explore the cultural and systemic roots of anti-Muslim bias, including its connection to anti-black racism and the war on terrorism. The second part will help Muslim youth become more-effective community organizers and activists. The project's goal is to equip the victims of Islamophobia with the tools that they need to challenge and transform it.
Brick Street Poetry, "Muslim American Poetry in Public": Brick Street Poetry, a group of Hoosier poets that stages public readings of poetry and publishes a literary magazine, will support the writing of poetry among local Muslim writers. These poems will be displayed in prominent public places around Central Indiana, including Monument Circle in downtown Indianapolis. All poets will be asked to use the words of the 14th-century Persian poet Hafiz as a jumping-off point for their poems. "A poet," Hafiz wrote, "is someone / Who can pour light into a cup / Then raise it to nourish / Your beautiful, parched holy mouth."
Candles Holocaust Museum, "Islamophobia Prevention Workshop": The Youth Board of the Candles Holocaust Museum and Education Center will conduct student-led Islamophobia awareness and prevention workshops for high school and college students in both Indianapolis and Terre Haute. Participants will view the documentary "The Education of Mohammad Hussein," brainstorm ideas about how to overcome anti-Muslim discrimination, and design a program that can be implemented in their own communities or schools.
Downey Avenue Christian Church, "Not So Different": Partnering with the Islamic Society of North America in Plainfield, Downey Avenue Christian Church will work with local Muslim and Christian youth to document one another's faith communities in photographs. The youth will work together to depict one another's places of worship, scriptures, prayer and other sacred traditions. As they do, they will also get to know one another. The project will culminate in a public showing of the photographs in each religious community.
Kristopher Steege, "Children's Play of Islamic Folklore": Working with local actor and graphic designer Hadeiyah Ameen, Indianapolis theater professor Kristopher Steege will develop and stage an original children's play that incorporates Islamic folklore and parables. The play will first be workshopped with one local Catholic school and one local Islamic school. Students will have the opportunity to perform the play and suggest possible costumes and scenes for it. Then, Steege and Ameen, working with a third actor, will stage the play twice for public audiences.