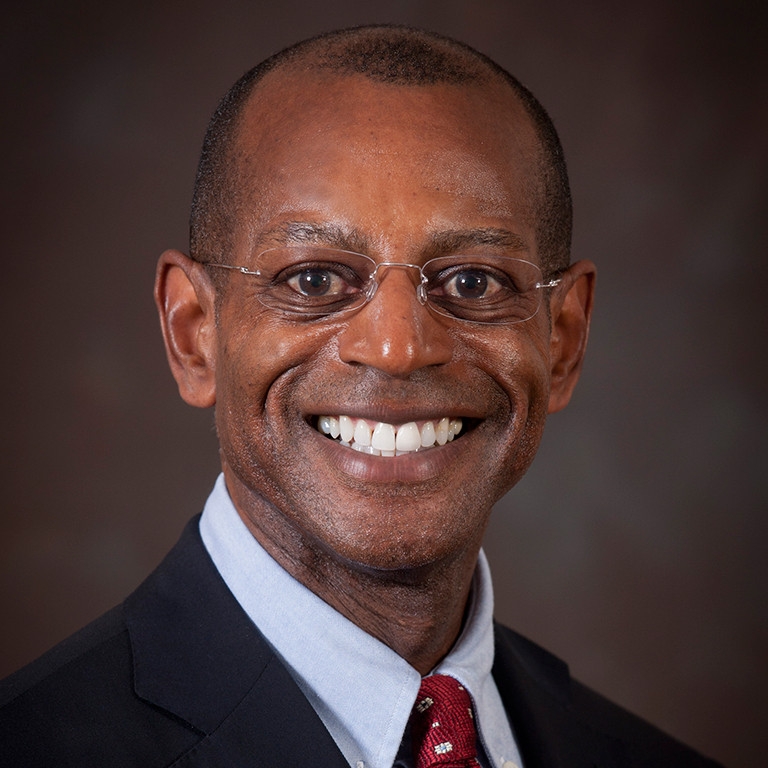 As Indiana University's vice president for diversity, equity and multicultural affairs, I take tremendous pride in how the IU community comes together to maintain an environment that embraces the different cultures of the students, faculty and staff on each of our campuses, providing people of all backgrounds with the opportunity to thrive. That spirit of inclusiveness was quite evident throughout the 2016-17 academic year, during which IU reached several significant milestones related to diversity, which have been captured in the Office of the Vice President for Diversity, Equity and Multicultural Affairs' annual report.
For example, the percentage of minority students at IU in 2016 reached 23 percent, which is higher than the state of Indiana's population of minority residents. IU also saw a 44 percent improvement in the number of minority tenured and tenure-track faculty from 2005 to 2015.
As important as statistics are when it comes to measuring the university's growth, what thrills me even more is to hear the stories of the people, programs and trends that have had a positive impact on IU. Initiatives such as IU's expanded participation in the Indiana Black Expo Summer Celebration reflect how this institution celebrates individuals from a variety of heritages.
Each campus has its own individual story to tell, but here's a quick sampling of the incredible things that occurred across IU over the course of the 2016-17 academic year, all of which are featured in more detail in our office's annual report:
On the IU Bloomington campus, the newly renamed LGBTQ+ Culture Center (formerly the GLBT Student Support Services Office) was named to Campus Pride's Best of the Best Top 25 LGBTQ-Friendly Colleges and Universities for the fifth time.
The Diversity Enrichment and Achievement Program has helped spark a substantial increase in the recruitment and retention of underrepresented minority students at IUPUI through its unique, holistic approach.
By bringing unique programming to its campus – such as IU grad and renowned diversity scholar Shaun Harper, who spoke at its Martin Luther King Jr. Day celebration – IU East is sharing diverse perspectives with its campus community.
Through people like Rosalyn Davis, a clinical assistant professor of psychology, IU Kokomo is ensuring that diversity is at the forefront of its efforts in the classroom, in extracurricular activities and from an institutional standpoint.
IU Northwest is producing graduates like Chiamara Anokwute, who served as the president of the Student Government Association and sat on the IU Northwest Council as a student representative, using his influence to advocate on behalf of his peers.
Cynthia Murphy, one of the student-oriented staff at IU South Bend, is beloved not only on campus but in the community for her tireless work on behalf of local minority students, many of whom she's known since they were in high school.
Displaying a welcoming approach toward local residents, IU Southeast participates in the Super Saturday College and Career Readiness Program, an event for resettled refugee students in the local area.
In addition to record breaking enrollment, retention, and graduation rates, our 2016-17 annual report will present a more in-depth look into how IU is making a concerted effort to be an inclusive atmosphere where, in the words of former IU President Herman B Wells, "people can do their best work."
Please visit diversity.iu.edu early next week to read the full Office of the Vice President for Diversity, Equity and Multicultural Affairs' annual report.
James Wimbush is vice president for Diversity, Equity and Multicultural Affairs; dean of The University Graduate School; and Johnson Professor for Diversity and Leadership.