Indiana University professor emeritus Ron Osgood was drafted into the Vietnam War in 1968, but his time in the Navy didn't fully shape his understanding of the war.
That came some four decades later, when Osgood began production on his 2010 PBS documentary "My Vietnam, Your Iraq." This year, he released his follow-up documentary, "Just Like Me: The Vietnam War – Stories From All Sides."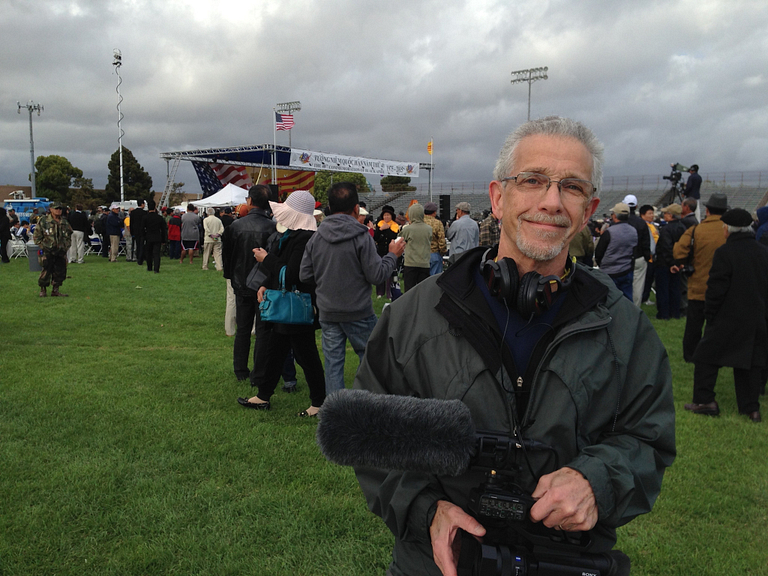 "The war for me was somewhat abstract. It wasn't political," he said. "I was just more interested in getting out of the Navy and learning a skill, the craft I was learning in my job, which was TV production."
Osgood sought to share multiple perspectives of the war through "Just Like Me" after interviewing an American soldier for "My Vietnam, Your Iraq" who realized the parallels between his own life and that of a Vietnamese soldier who was killed.
In 2011, Osgood received a grant from IU's New Frontiers in the Arts and Humanities program to create a playlist of interviews with American and Vietnamese veterans. Three years ago, he partnered with WTIU to create this hourlong regional documentary out of the stories.
Osgood based the documentary on interviews with about 150 veterans, ranging from an hour to two hours each. Cutting down the content into concise clips was the most challenging part of the production process, he said.
"It sort of just evolved," he said. "It took a really long time and, actually up until the last week of editing, there were still those kinds of story decisions being made."
Osgood found sources in the United States through word of mouth and veterans' organizations. Finding Vietnamese sources was more challenging, a process that sometimes required coordinating with the Vietnamese government via the Foreign Press Center, one of the wings within the Vietnamese government. A liaison from the Foreign Press Center helped connect him to sources.
Osgood also used a word-of-mouth approach in Vietnam, finding one source and then networking through that source to find other veterans.
He worked hard to build trust with his interviewees, particularly the Vietnamese interviewees, by being transparent about the project and respectful of their stories. He shared postcards depicting American flags and Vietnamese flags and explained his goal of understanding both sides.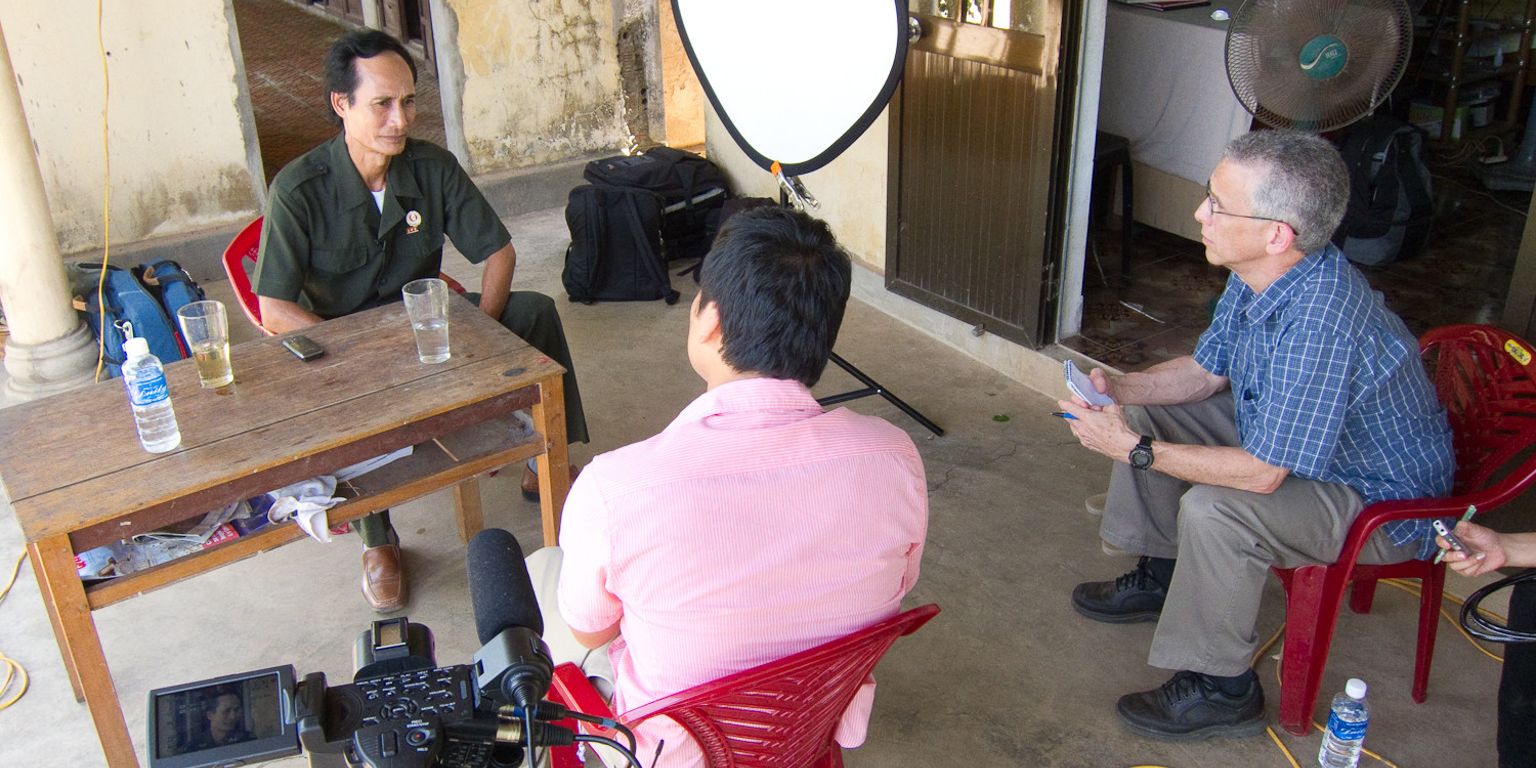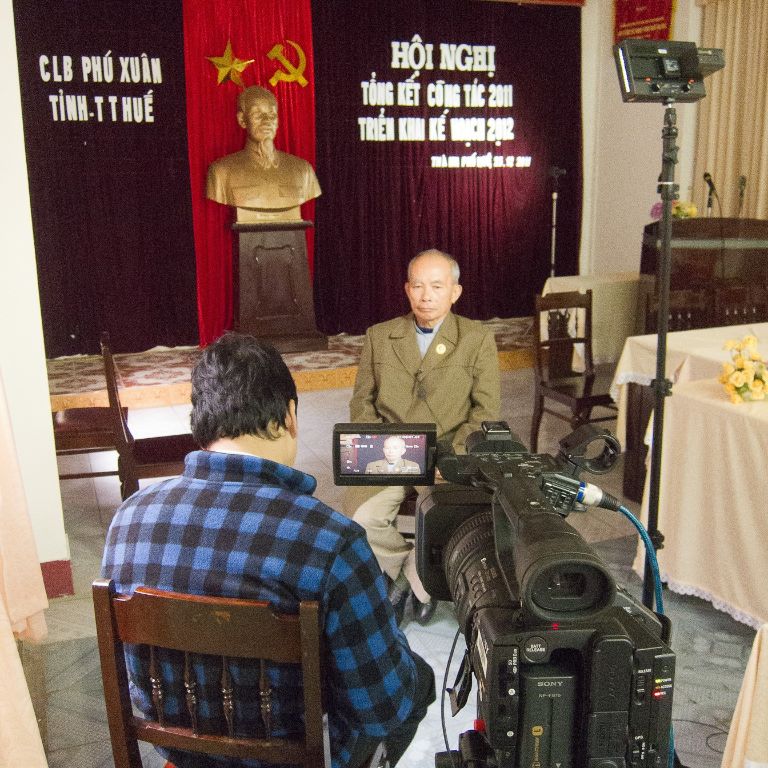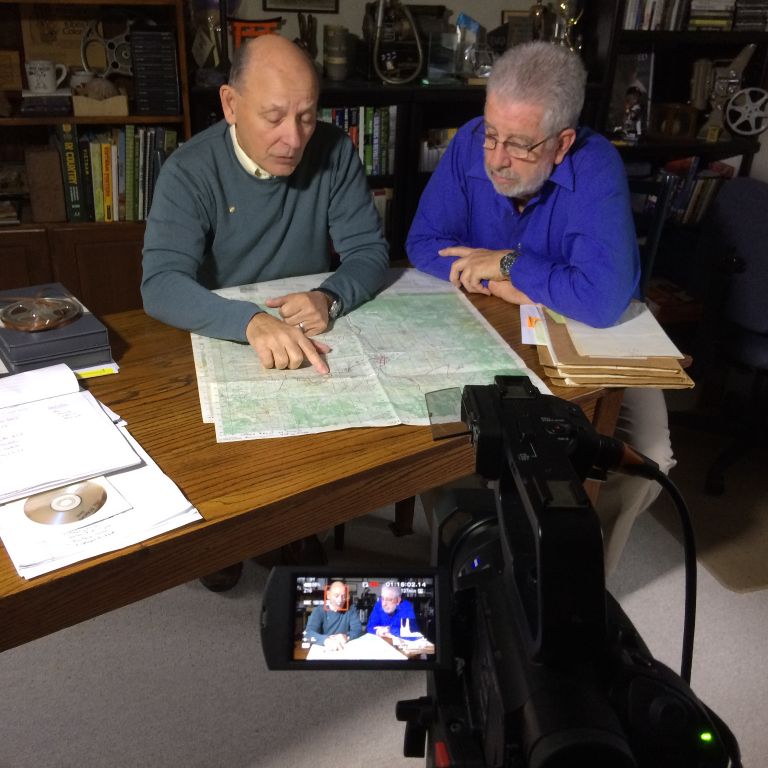 Photos courtesy of Ron Osgood
Particularly enlightening interviews from the series included the story of Phil Zook, a Hoosier who fought post-traumatic stress disorder by meeting the mother of a 19-year-old soldier killed next to him in combat.
Osgood was also moved by the story of a Vietnamese man, Nguyen Duc Toan, and an American, Lt. Col. Phillip L. Kientzler. Osgood described Toan as "a good soldier with a conscience," who saved Kientzler's life after his plane was shot down, administered first aid and kept him in a bunker overnight during a battle. The next morning, Kientzler was sent to Hanoi and became the last American prisoner of war.
For years after the war, Toan tried to learn what had happened to Kientzler. The two connected but Kientzler died of a heart attack in 2005, before they could be reunited.
Osgood visited Toan's house in rural Vietnam for the documentary.
"While I was at his house, he pulled out an old worn, torn duffle, and he took out these letters from the pilot's wife and photographs – pictures of the Christmas card from the family to him," Osgood said. "So there was this incredible connection between the two, even though they were not able to meet. It was really powerful."
He hopes documentary viewers will better understand the other side and the sense of fear that can be eroded once that understanding is built – in the case of Vietnam, and in parallel situations today.
"It's been an extremely rewarding project, and I've met a lot of really interesting people," he said. "My goal is to accurately tell their story so that other people, young people especially, can see and understand, especially in today's political climate, around the world, the fear of the unknown."
Stream Osgood's documentary "Just Like Me: The Vietnam War – Stories From All Sides" for free on WTIU's website through Oct. 14. The documentary will air at 3 p.m. Oct. 15 on WTIU.