A recent series of natural disasters across the world have hit home for many members of the Indiana University family. An earthquake in Mexico and hurricanes Harvey, Irma and Maria left behind a path of devastation and destruction, and many people are still without access to clean water, medical care and shelter.
Here are a few stories of how the disasters have affected the university community:
IU Bloomington: Arlene Díaz worries about family, loved ones impacted by storm
IU Bloomington associate professor Arlene Díaz, a Latin American historian in the College of Arts and Sciences' Department of History, grew up in Puerto Rico.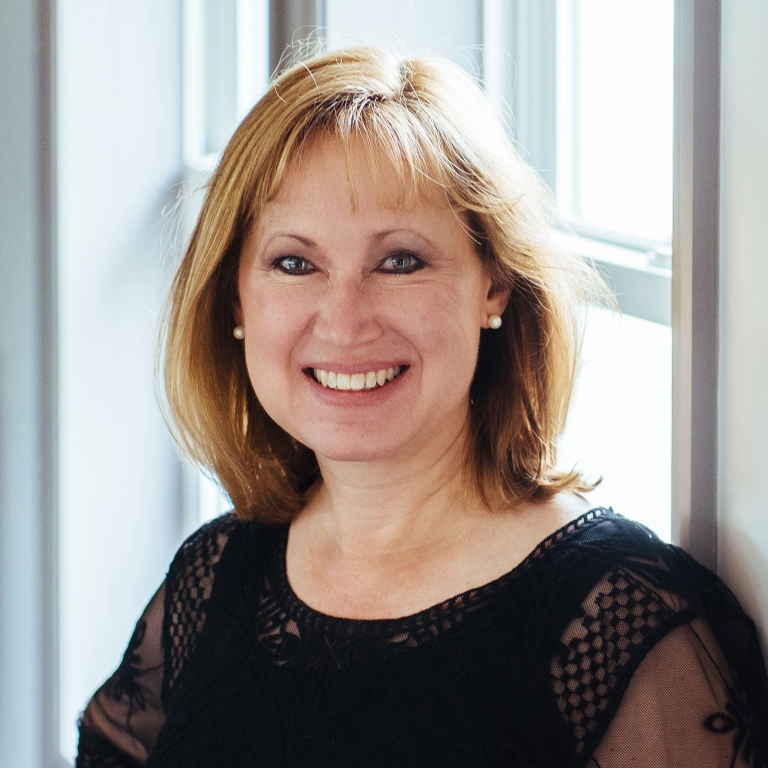 "My brother lives in Miami, but the rest of my family lives in Puerto Rico," she said. "After the hurricane, we had no communication from anyone."
That included her elderly mother, who is a nursing home resident in a rural area of the island.
"It took us four days to really know how she was doing," Díaz said, recounting how her brother-in-law finally was able to check on her mother after navigating blocked and debris-strewn roads and downed electrical lines. "After what had happened with that nursing home in Miami, I was very fearful. But the staff was absolutely wonderful. They had a generator, fresh water, and food as well."
A good portion of her husband's family lives in the mountainous center region of the island, and he and his family have not been able to really hear from their relatives yet. He only has a single email from one of his cousin's employers, saying they were OK.
"Politics aside, my message is that we are talking about human life and people who are suffering and need help to get back on their feet again," she said. "The Puerto Rican community here at IU plans to get together to host a fundraising effort, and we will be working to provide direct aid to people in need."
IUPUI: Laura Centeno-Diaz awaits news while sending support to Puerto Rico
On Sept. 20, Hurricane Maria made landfall on Puerto Rico as a Category 4 storm, the worst in more than 80 years. Two weeks later, academic advisor Laura Centeno-Diaz had heard from some family members, but not all. Those living in the San Juan area where she grew up were relatively unscathed, "But they still don't have water or electricity, and food is running scarce."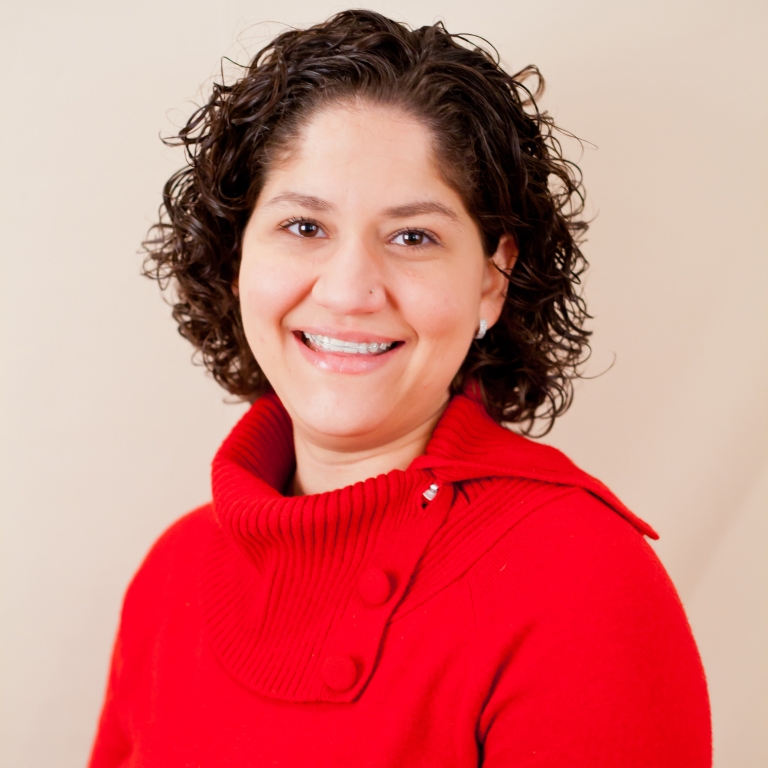 Others may not have been so lucky.
"My dad was finally able to pump gas" on Oct. 3, said Centeno-Diaz, who works in the School of Engineering and Technology at IUPUI. "He's going to go to his hometown in Lares to find out how his siblings are doing. We haven't heard from any of them in the last two weeks. It's very – what's the word – painful? Heartbreaking? Not knowing. That feeling of 'what if something happened to them?' We just don't know."
Uncertainty and helplessness now permeate everything in Centeno-Diaz's life.
"I feel guilty every time I eat a warm meal or drink water from a faucet or do dishes," she said, fighting off tears, not for the first time. "Every single thing I do reminds me of what they're going through, and here I am helpless, not being able to do anything for them."
But Centeno-Diaz is doing what she can. She and her siblings collected money to buy her 73-year-old mother a plane ticket off the island. They weren't sure when that plane would be able to leave or where her mother would go after landing in Florida, but at least she'd be safe. Centeno-Diaz and her own daughter have also worked locally to prepare supplies, scribbling out barcodes on food packages to discourage their resale, and boxing water, clothing and hygiene products for hours at a community park.
"For a minute, my sense of helplessness left because I felt I was doing something. But it was a temporary relief because there's so much more that needs to be done.
"All I'm thinking is, 'What can I put in a flat-rate box to send to my family or to local communities or shelters that provide support to children who need it?' How can I not help when my people, the island that saw me grow and flourish, is devastated?"
For those interested in helping recovery efforts, Centeno-Diaz encourages them to directly support Puerto Rican, grassroots organizations, but any kind of support is more than welcome.
"People sometimes think that they need to do a huge contribution. No, if you have a quarter, we're closer to a dollar than when your quarter wasn't there. Every little bit counts."
IU Kokomo: Baseball player receives outpouring of support following Hurricane Maria
While Luis Munoz is enjoying his freshman year at IU Kokomo, he's also worried about family members in Puerto Rico. Hurricane Maria struck the U.S. territory Sept. 20, killing dozens of people, wrecking the electrical system, and destroying businesses, homes and roads.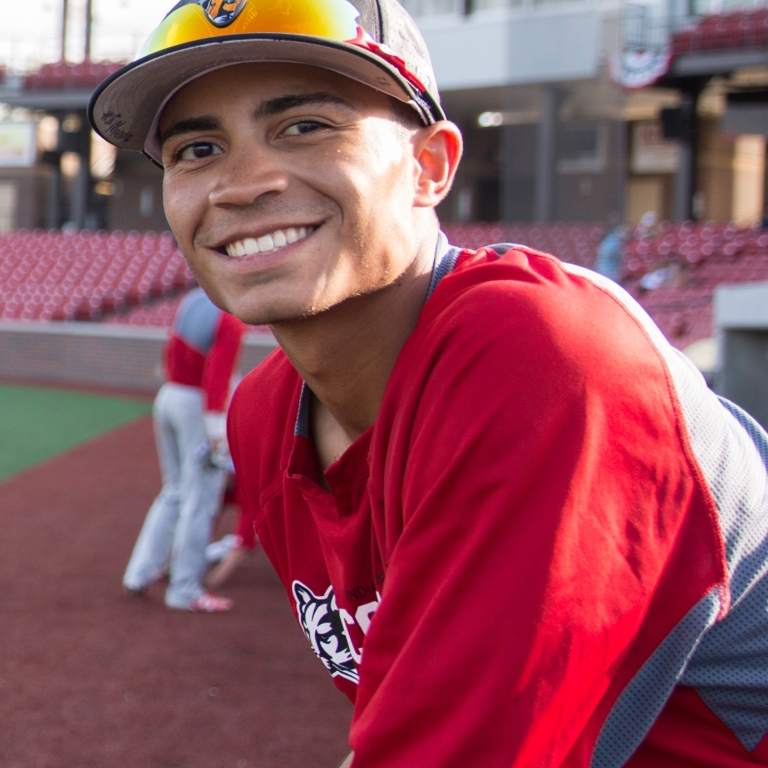 Munoz grew up in Seymour, Indiana, but his parents are from Puerto Rico and have family still there. His relatives survived the storm but are struggling to recover, with limited access to water, electricity and cell signals, which made it hard to reach them to confirm they were OK.
"They all lost everything," he said. "They're waiting on supplies to come in. Once their supplies run out, they don't know when more will arrive."
His father and other family members not in Puerto Rico are preparing to take food and other supplies, and to offer their assistance there, in the next month. It may take months to get electricity back on.
As a new student, he's been touched by the number of people at IU Kokomo who have contacted him to ask about his family in Puerto Rico, and to make sure he is coping well.
"I appreciate that people care," said Munoz, who is a member of the campus's new baseball team.
IUPUC: Cheryl Warner provided disaster mental health counseling in wake of Harvey
After Hurricane Harvey devastated parts of Texas, Cheryl Warner, an associate professor of psychology at Indiana University-Purdue University Columbus, deployed to Dallas to offer her services.
Upon hearing the Red Cross was in need of disaster mental health counselors, Warner registered as a volunteer. Three days after completing her training, she jumped on a plane and headed to Texas, not knowing where she was going to be sleeping or what she would be facing. 
"If you have the skills and the ability to give back when all hands on deck are needed, why not do it?" she said. 
Warner spent 12 days stationed in a parking-lot-turned-shelter that was housing nearly 2,000 evacuees displaced by the storm. She sat and talked with people, most of whom had been living at the shelter since it opened its doors, as news of more hurricanes loomed. The uncertainty and concerns had anxiety running high. 
"Counseling goes hand-in-hand with medical needs in a situation like this," Warner said. "People experience many different reactions to disasters, such as go into shock and experience numbness, that can impact their decisions. For these individuals, their focus was on their basic needs, like safety, food, shelter and getting back home. There are many competing needs."
Her job was to help counteract this series of events and prevent long-term crisis situations through psychological first aid by getting people to realize how they are feeling and direct them to the appropriate resources.
As Warner headed back home to Indiana, the shelter was preparing to close down, transporting the evacuees to smaller shelters or back to their homes. But for many, they weren't sure what destruction they would be returning home to.
IU Northwest: Myriam Young takes away important life lesson from Mexico earthquake
On Sept. 19, Myriam Young, a web manager at IU Northwest, received a text from her husband about an earthquake that had just struck Mexico, and she immediately panicked.
Young is from Mexico City, and her entire family still lives there.
Hands shaking, she was able to contact her parents and her sister, who were unharmed by the devastating earthquake that has taken the lives of hundreds across the country. And while she realizes her situation could be much worse, seeing the place that she called home for 20 years enveloped in destruction and turmoil was devastating.
After a long night spent retweeting people's calls for help and supplies – the only way she felt she could help in the moment – morning came, and she went back to work. Her "mind and heart were still in Mexico," but the pride she felt for her home country and the people in it kept her going. In a place where many people don't have much to give and the political climate is tense, the people still rallied together to save lives and lift one another up, she said.
"The biggest thing I noticed was the resiliency," she said. "In the face of adversity, there was this larger sense of responsibility to others and to helping. As soon as the cloud of dust dissipated, people from all walks of life stood shoulder to shoulder, helping. They ran to the crumbled buildings to rescue others; women without shoes were lining up to donate whatever food they could.
"The greatness of the country is in the people, and I couldn't be more proud of my home country," she said.
Young is inspired to practice this lesson in her own life, and she wants to instill those values in her children as well. But Young's one wish is that the spirit and resiliency will continue even after the country puts the broken pieces back together, and that the strength can be used to tackle other issues.
IU Emergency Management: IU experts put skills to the test in Florida
Four IU employees from IUPUI and IU Bloomington are back in Indiana from Florida, where they helped with the massive national response in the Hurricane Irma-ravaged state.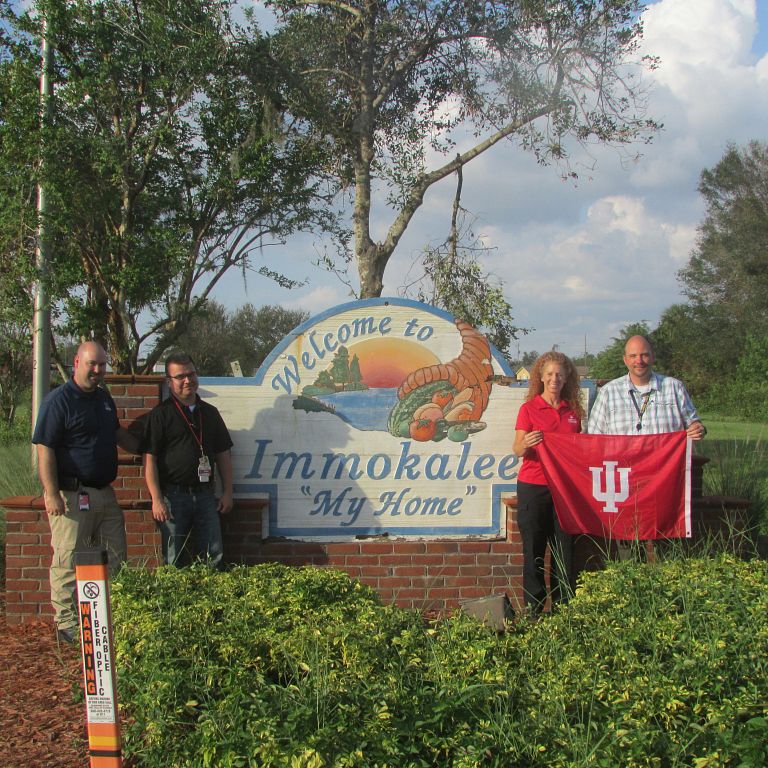 IU director of emergency management and continuity Diane Mack, IUPUI director of emergency management and continuity Carlos Garcia, IUPUI assistant director of emergency management and continuity Ryan Chandler and IU Bloomington director of Veteran Support Services John Summerlot recently wrapped up an 18-day stint in Florida with the Indiana Department of Homeland Security's Incident Management Assistance Team. Summerlot previously worked for IU Emergency Management and Continuity and teaches emergency management to students at the IU School of Public Health-Bloomington.
"It gives us experience in managing, coordinating and supporting response and recovery efforts for a major incident," Chandler said. "It helps us increase our ability to be part of an incident management team and to manage an incident that happens at Indiana University."
In recent years, IU staff deployed with Indiana response teams to help with Hurricane Matthew, Superstorm Sandy, the deadly Henryville tornadoes in Indiana and the avian influenza outbreak in Southern Indiana.
Indiana University writers Becky Hart, Bethany Nolan, Bailey Briscoe, Tracy James and Danielle Rush contributed to this report.