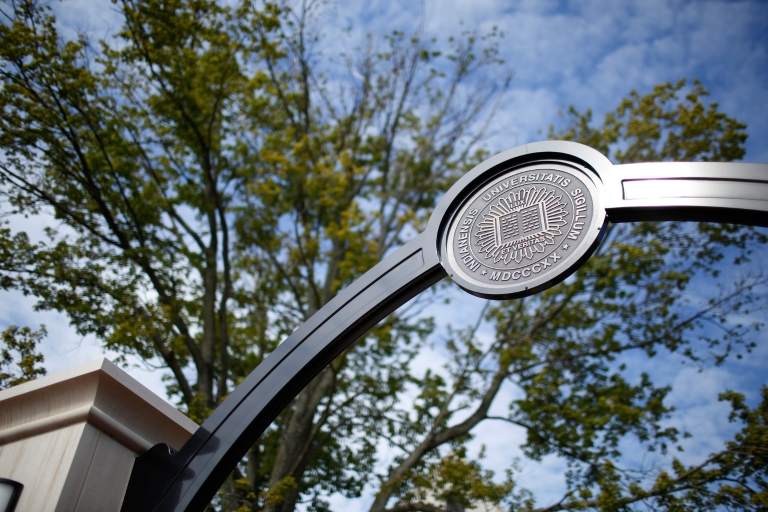 The Indiana University Office of the Bicentennial has awarded the latest round of Bicentennial Project Grants and Bicentennial Course Development Grants to support activities that commemorate and chronicle IU's cultural and historical identity in ways that will inspire and engage the community.
The grant programs, launched by the IU Office of the Bicentennial in October 2016, are part of a multiyear, multi-campus celebration of the 200th anniversary of the university's founding.
The next grant deadline is Oct. 20, and applications should be submitted online at 200.iu.edu.
The latest project grant recipients are:
"Virtual IU: Making the Invisible Visible:" $47,574
The project team, led by Jonathan Racek and Michael Chabin, is creating an augmented reality application called VIU – Virtual Indiana University, pronounced "VIU" or "view." Through this application, any IU Bloomington campus visitor with a camera-equipped smartphone could view and interact with virtual markers placed anywhere on campus. The signs would appear as objects hanging in space a few feet away. In addition to smartphones, VIU runs on Microsoft's HoloLens and other current and emerging AR platforms. Once finalized, the VIU app will be available for free on the App Store, Google Play and the Microsoft Store and could be used on any of the IU campuses.
"Exploring IUPUI:" $9,560
A multimedia production team, led by Edgar Huang and comprised of faculty and students from Media Arts and Science and the Department of History, will reflect upon IUPUI's history and profound impact on Indianapolis and beyond. The project will allow users virtually explore the IUPUI campus along the timeline of IUPUI's development through the years through both web and advanced 3D modeling/animation technology. Users will be able to "stroll" through the campus through a Web browser to interact with various images, videos, text and audio sources, encouraging audiences to better understand the history of the university and examine all it offers today. 
"Andrew & Theophilus Wylie: Leadership at IU 1817-1890:" $9,045
This Web-based project, led by Wylie House Museum director Carey Beam, will highlight the foundations of IU's long history of leadership by featuring the lives and careers of cousins Andrew Wylie, the first president of IU, and Theophilus A. Wylie, faculty and interim president at IU. The project will also build a foundation to help students and faculty explore the Wylies' legacy and consider how the university's heritage connects to its present and future. This project will build on the relationship between the Wylie House and IU's departments of history and library and information science. It will digitize currently unavailable collections, highlight Wylie materials online and integrate these materials more deeply into the curriculum for both history and library students via teaching modules.
The latest course grant recipient is:
ANTH-A200: Historic Preservation Strategies for the Future: $3,000
Historic preservation is a process for identifying, cultivating, conserving and promoting sites, structures and places that lend historic character to the world and relay and commemorate heritage values. Heritage brings the dimension of peoples' relationships to narratives of history and how they feel about, commemorate and use it. From UNESCO World Heritage Sites, national historic monuments and locally designated historic districts, historic preservation builds economic and tourist potential while sustaining and reworking already-built environments. Students in this course will learn the basics of historic preservation as it applies to planning for cultural heritage infrastructure and development in the U.S. and to the growing global industry. They will explore what lends value to historic sites and also learn what threatens them: development, co-option by political leaders and even exploitation by terrorist groups. IU Bloomington anthropology senior lecturer April Sievert will teach this course.