Senator Donnelly helps celebrate IU South Bend's Riverside Hall renovations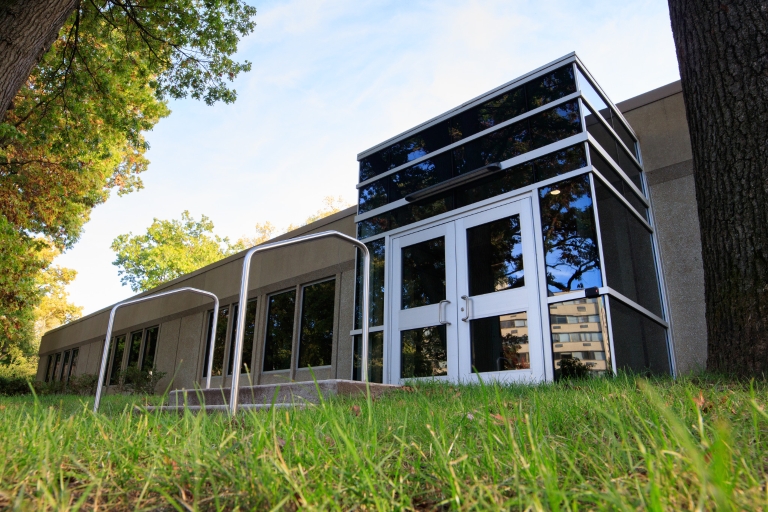 U.S. Senator Joe Donnelly led a ribbon-cutting ceremony Oct. 16 to celebrate completion of a $4 million renovation project at Riverside Hall at IU South Bend.
Riverside Hall is the new home of the expanded IU South Bend Health and Wellness Center operated by HealthLinc, which will open to the campus and community in January. HealthLinc is a federally qualified health care center. Riverside Hall also houses the Clinical Laboratory Sciences program at IU South Bend.
Funding for the program includes $1,050,000 from a grant to HealthLinc from the U.S. Department of Health and Human Services, supported by Donnelly, and a $1 million gift from the Vera Z. Dwyer Charitable Trust.
In addition to serving the campus, the IU South Bend Health and Wellness Center will focus on delivering health care to underserved residents in the area, including those who face financial challenges accessing health care, obstacles accessing transportation or other restrictions.
UITS celebrating 20th anniversary
Congratulations! University Information Technology Services is celebrating its 20th anniversary. Established in 1997, UITS is now nationally known as one of the nation's largest, broadest and most influential university IT organizations in its service to all campuses of IU, the state and the nation.
"When I first arrived at Indiana University 20 years ago, then President Myles Brand clearly expressed to me IU's vision for the university to 'become a leader, in absolute terms, in the use and applications of information technology,'" IU President Michael A. McRobbie said. "The crucial first step towards achieving this goal was to form University Information Technology Services to unify nearly all of IU's extensive but uncoordinated IT resources.
"Today, UITS is without peer in higher education in the U.S. Widely admired and imitated, it provides the nation's best IT services and infrastructure to all IU students, faculty and staff, and it ensures that IT both supports and strengthens IU's core mission of excellence in education, research and engagement."
UITS is now home to over 1,000 IT professionals on all campuses and partners closely with IT professionals in all IU schools and departments.
IU awards latest round of bicentennial grants to support heritage programs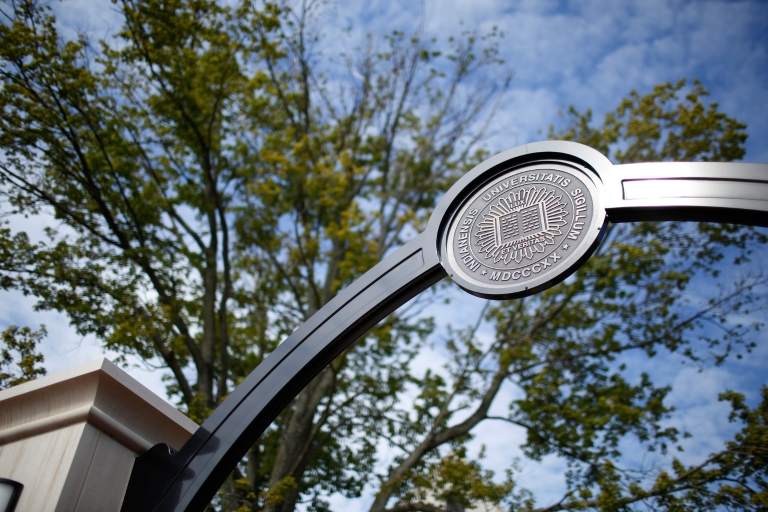 The Indiana University Office of the Bicentennial has awarded the latest round of Bicentennial Project Grants and Bicentennial Course Development Grants to support activities that commemorate and chronicle IU's cultural and historical identity in ways that will inspire and engage the community.
The grant programs, launched by the IU Office of the Bicentennial in October 2016, are part of a multiyear, multicampus celebration of the 200th anniversary of the university's founding.
Donate business clothes for IUPUC students
Business Connections, a student-led club at IUPUC focused on the professional development of students, is hosting a clothing drive through Dec. 16, or until donations are no longer needed.
The club is seeking donations of new and gently used business attire, including business casual and business professional.
Donated items will be given to IUPUC students who attend the "Dress to Impress Seminar" in March, and are intended to help attendees transition from student life to a professional environment.
Donations are accepted at Sans Souci, 1526 13th St., Columbus; and the Barnes and Noble College Bookstore and the University Library of Columbus, both in the Columbus Learning Center, 4555 Central Ave.
IU Southeast Phoenix soars to victory in public art contest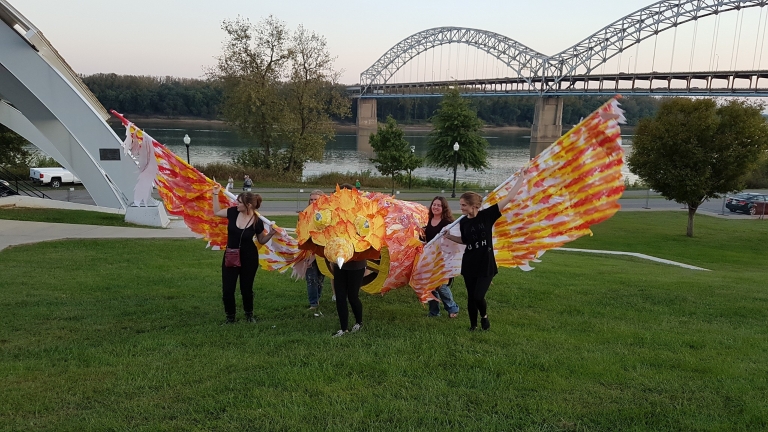 Call it symbolic or just plain fun: The Phoenix constructed by IU Southeast Fine Arts students soared to top honors at the recent "#IAmPublicArt" event in New Albany, Indiana, hosted by the Carnegie Center for Art & History.
The mobile structure bested competing pop-up installations from Bellarmine University and Kentucky College of Art + Design in a playful battle of creative ingenuity.
Voting was by public acclamation via social media: the winner was the project with the most images posted on Instagram.
Staff, faculty honored, promoted, hired
Read about recent IU staff and faculty honors, promotions, hires and grants, including:
IU President McRobbie joins IU Alumni Association for IU on Tour events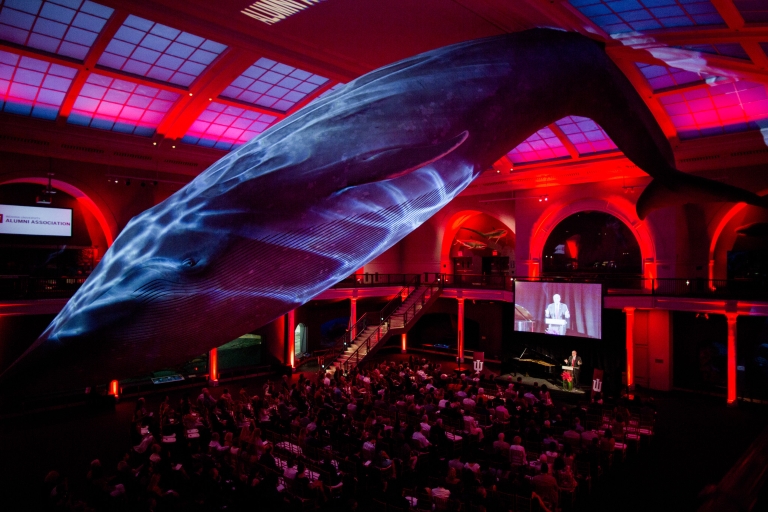 IU President Michael A. McRobbie recently celebrated a Night of IU Pride in Washington, D.C. The evening was one of many IU Alumni Association events in the "IU on Tour" celebration that will take place across the nation in the 2017-18 academic year.
When  IU on Tour kicked off in August at the American Museum of Natural History in New York City, McRobbie described IU's numerous visionary, wide-ranging, and exciting activities and initiatives including the IU Bicentennial celebration, academic restructuring, and research that benefits the state, nation and world.
More IU on Tour events for 2017-18 are planned in cities including Sarasota, Florida and San Francisco. More information is available on the IU Alumni Association website.