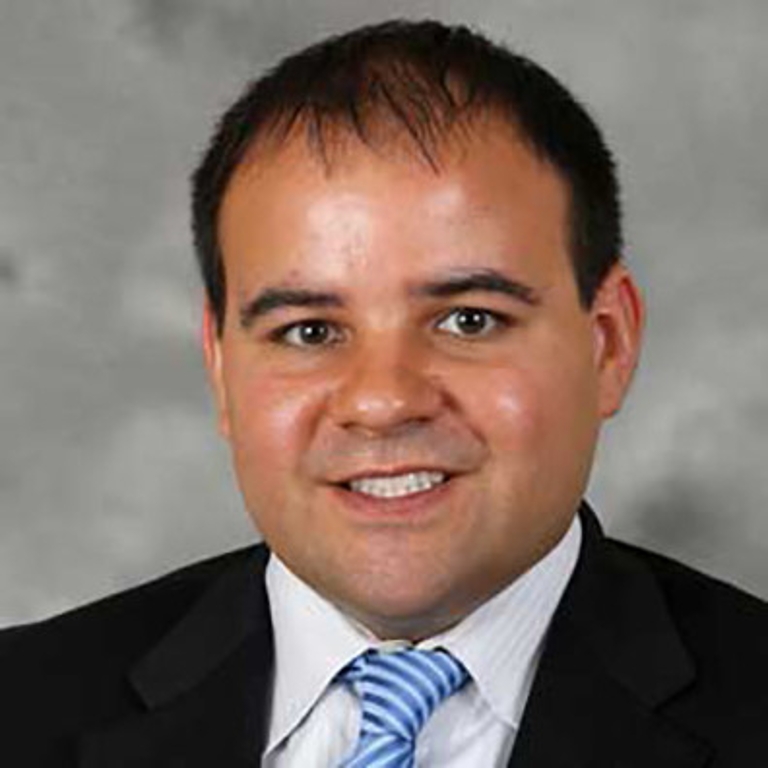 INDIANAPOLIS – Researchers in the Indiana University School of Medicine's Department of Emergency Medicine have launched a startup to develop nanotechnology to help people affected by blood clots in the lungs, also known as pulmonary embolisms. The technology could improve patient outcomes and reduce risk.
According to the Centers for Disease Control and Prevention, as many as 900,000 people in the United States could be affected by pulmonary embolisms annually. The first symptom in one-fourth of those cases is sudden death.
Nathan Alves and Dr. Jeffrey Kline launched Indiana Lysis Technologies LLC to use nanoparticles to administer agents that digest blood clots. Alves, an assistant professor in the Department of Emergency Medicine, is president and CEO. Kline, a professor and vice chair of research in the Department of Emergency Medicine, is vice president and chief medical officer.
Alves said current treatments to dissolve blood clots could cause internal bleeding.
"Current treatments to dissolve clots require the activation of certain proteins. This has a 5 to 10 percent rate of major bleeding, including hemorrhaging in the brain," he said.
Alves said using nanoparticles allows more control over clot digestion.
"We believe this control will greatly reduce off-target bleeding," he said. "It also may be utilized to digest other clinically relevant blood clots that currently cannot be treated due to increased risk of bleeding."
Indiana Lysis Technologies is early in the development process of its nanoparticle clot-digesting therapeutic, but it has received positive preliminary results in demonstrating proof of concept. The company won third place in the 2017 New Venture Competition from BioCrossroads, a life sciences initiative to grow, advance and invest in the life sciences in the state of Indiana.
"Our next steps include applying for SBIR and STTR grants from federal organizations," Alves said. "This funding will help us further validate the technology and strengthen our position for expansion."
Alves and Kline disclosed their work to the IU Innovation and Commercialization Office, which protects, markets and licenses intellectual property developed at Indiana University so it can be commercialized by industry. Indiana Lysis Technologies holds an option to license the IP.
About Indiana University Innovation and Commercialization Office
Indiana University ICO is tasked with the protection and commercialization of technology emanating from innovations by IU researchers. Since 1997, IU research has generated almost 3,000 inventions resulting in more than 4,500 global patent applications. These discoveries have generated more than $142 million in licensing and royalty income, including more than $115 million in funding for IU departments, labs and inventors.