BLOOMINGTON, Ind. – The Indiana University Women's Philanthropy Leadership Council will honor IU alumna Jane Chu with the Women Leading the Way Award on Friday, Oct. 27. This award honors women associated with Indiana University for their extraordinary achievements in philanthropy that improve their own communities and inspire others to act in service of positive change.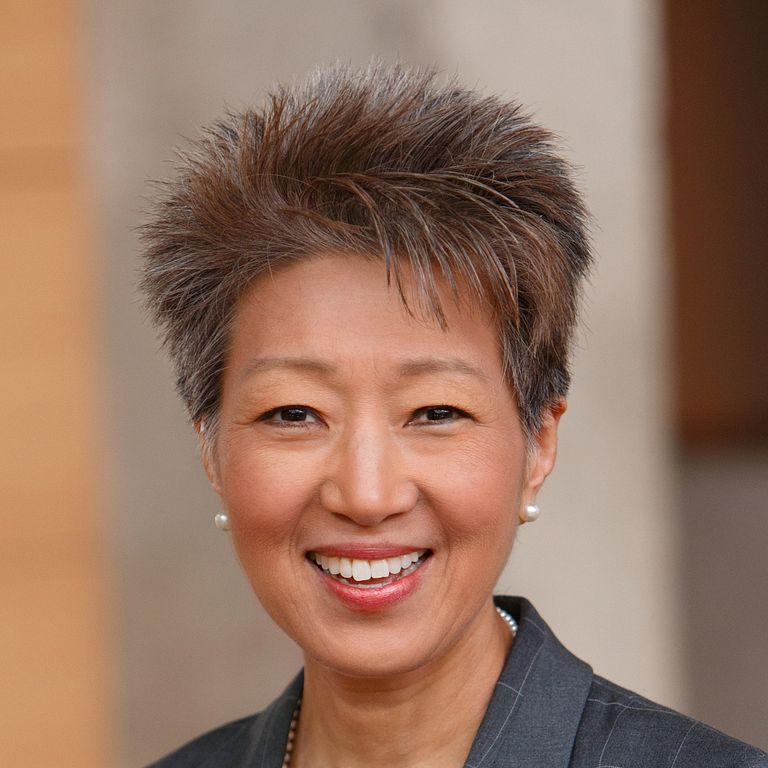 Chu is the 11th chair of the National Endowment for the Arts. Established by Congress in 1965, the NEA is the independent federal agency whose funding and support give Americans the opportunity to participate in the arts, exercise their imaginations and develop their creative capacities. Through partnerships with state arts agencies, local leaders, other federal agencies and the philanthropic sector, the NEA supports arts learning, affirms and celebrates America's rich and diverse cultural heritage, and extends its work to promote equal access to the arts in every community across America.
IU first lady Laurie Burns McRobbie will present Chu with the award Friday during the 2017 Colloquium for Women of Indiana University, a biennial event that celebrates women's contributions to IU.
"Jane exemplifies the very spirit of the Women Leading the Way Award," said McRobbie, founder of Women's Philanthropy at IU and honorary co-chair of the Women's Philanthropy Leadership Council. "She focuses on initiating systemic change to provide access to the arts for all across our nation, as she has witnessed the monumental impact the arts have on individuals and communities. Jane's innovative approach to philanthropy and commitment to the arts bring great pride to Indiana University."
Chu is the fourth recipient of the Women Leading the Way Award, following Patty Stonesifer (2013), Martha Tilaar (2015) and Maureen Hackett (2015). Actress and philanthropist Glenn Close will receive the fifth Women Leading the Way Award during a Bicentennial Campaign celebration on the IU Bloomington campus on Saturday, Oct. 28.
With a background in arts administration and philanthropy, Chu is also an accomplished artist and musician. She holds bachelor's degrees in piano performance and music education from Ouachita Baptist University, and master's degrees in music and piano pedagogy from Southern Methodist University. Chu also holds a master's degree in business administration from Rockhurst University and a Ph.D. in philanthropic studies from IU's Lilly Family School of Philanthropy at IUPUI.
Convened by the Indiana University Foundation Board of Directors in 2010 as the Women's Philanthropy Council, the Women's Philanthropy Leadership Council's mission is to lead fundraising and engagement efforts that inspire women to give of their time, talent and resources to Indiana University, and to develop female leaders in philanthropy.
Founded in 1936, the Indiana University Foundation maximizes private support for Indiana University by fostering lifelong relationships with key stakeholders and providing advancement leadership and fundraising services for campuses and units across the university. Today, the IU Foundation oversees one of the largest public university endowments in the country, with a market value in excess of $2 billion. IU is consistently ranked among the top four of Big Ten universities in annual voluntary support.