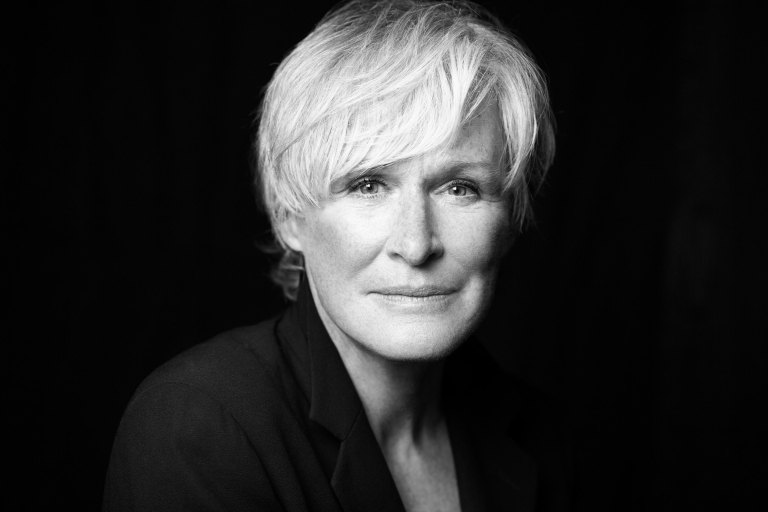 BLOOMINGTON, Ind. – Indiana University has announced that six-time Academy Award-nominated and three-time Emmy- and Tony-winning actress Glenn Close has donated her costume collection to its School of Art, Architecture + Design. The collection, from 47 projects, spans Close's celebrated career through film, television and theater and includes pieces from some of her most iconic performances, including items from "The Big Chill," "Fatal Attraction" and "101 Dalmatians."
"My costume collection has been a treasured possession," Close said. "It represents not only the characters I have played in the last 35 years, but also the thousands of hours spent in fitting rooms, collaborating with brilliant costume designers and builders. These garments represent a process that is at the very core of my craft. I treasure each costume because it was conceived and built by some of the very best in the business, and each piece has added, immeasurably, to my understanding of the characters I have inhabited.
"I am thrilled and deeply grateful that my collection will have a permanent home in the beautiful, state-of-the-art archival center on the Bloomington campus of Indiana University, where it will be used for inspection and inspiration by students and faculty. I feel an energy, curiosity and quest for excellence at IU that matches my own. Each costume has a story, and I will keep adding to the collection as long as I find stories to tell."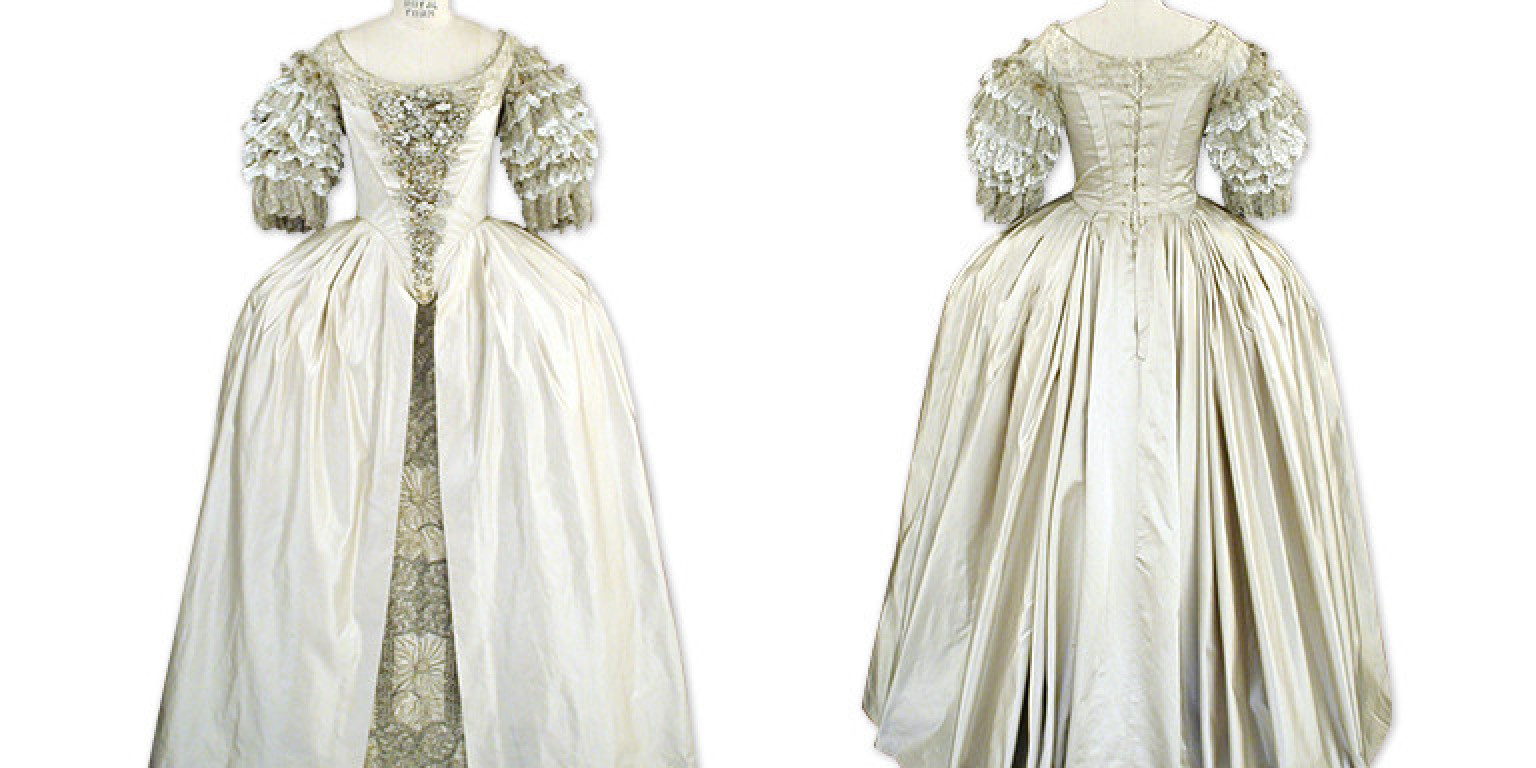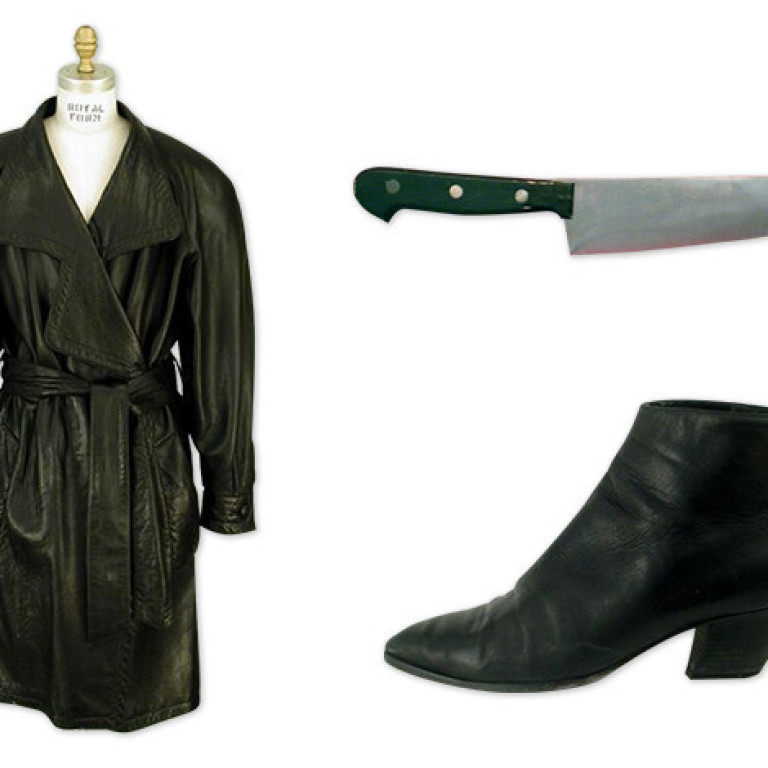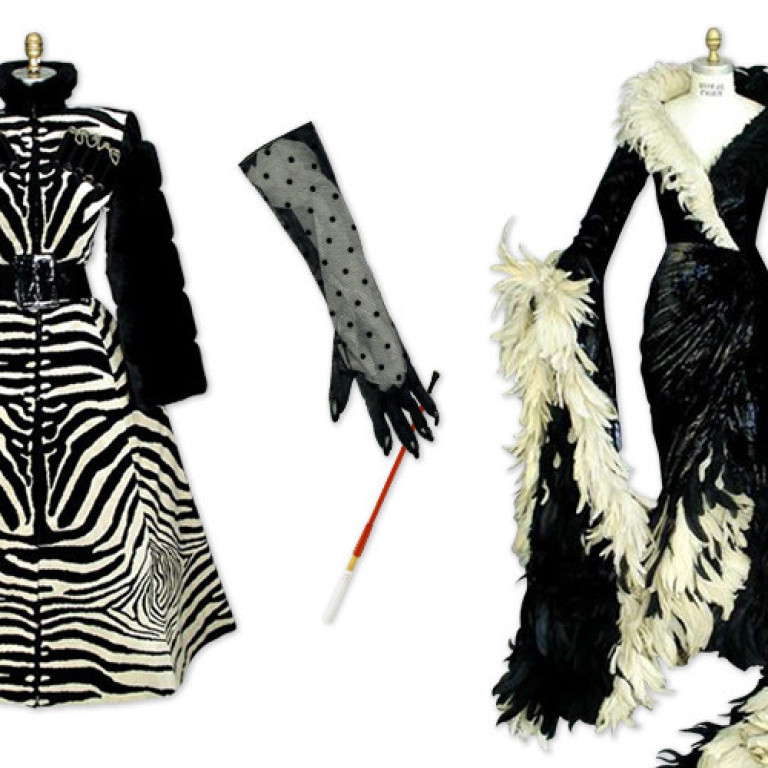 Photos courtesy of Glenn Close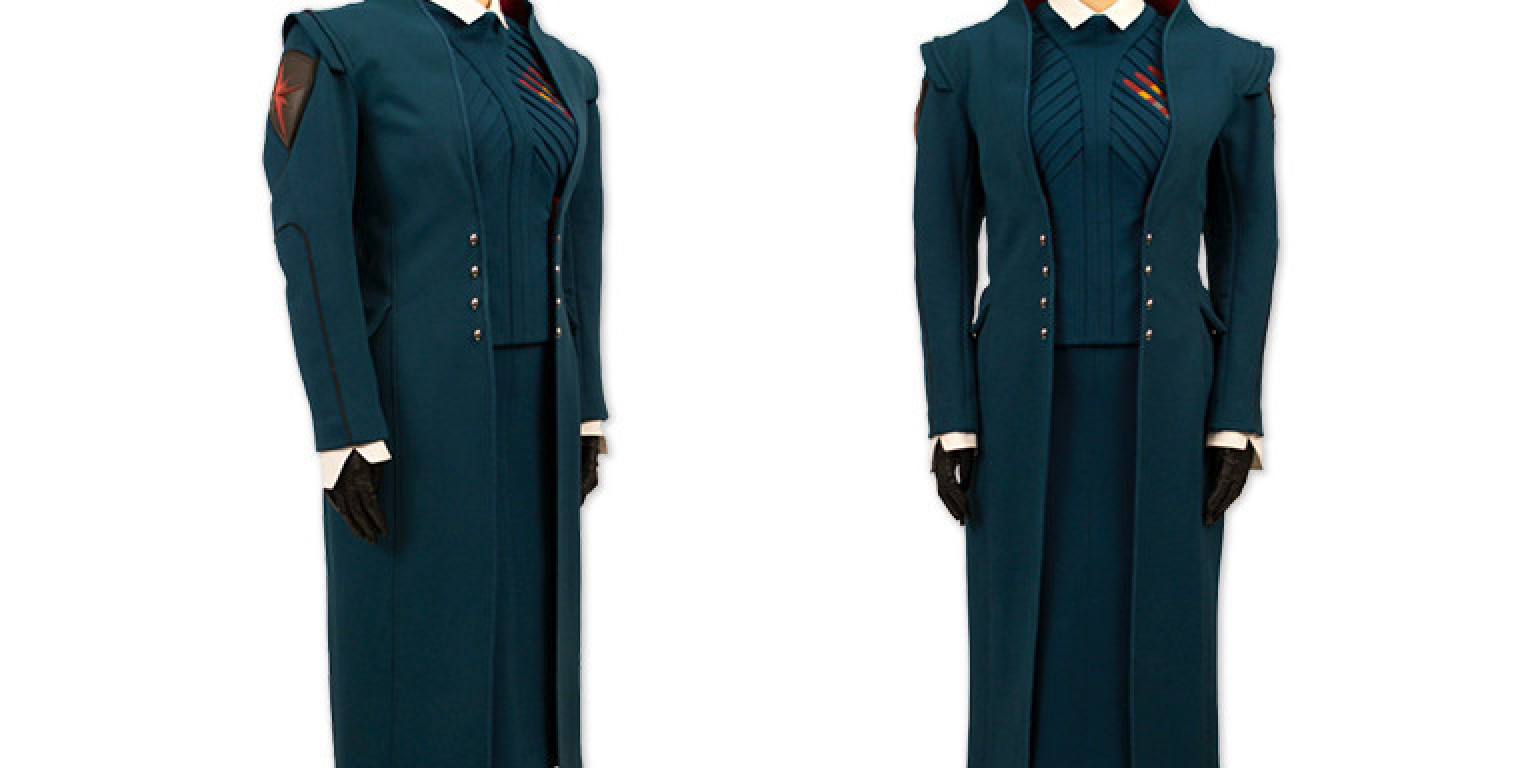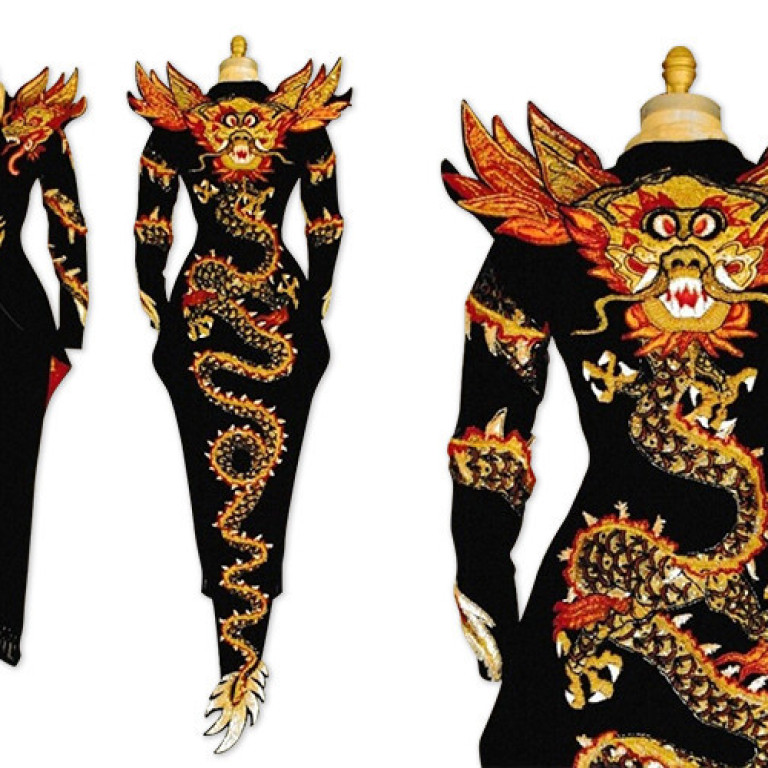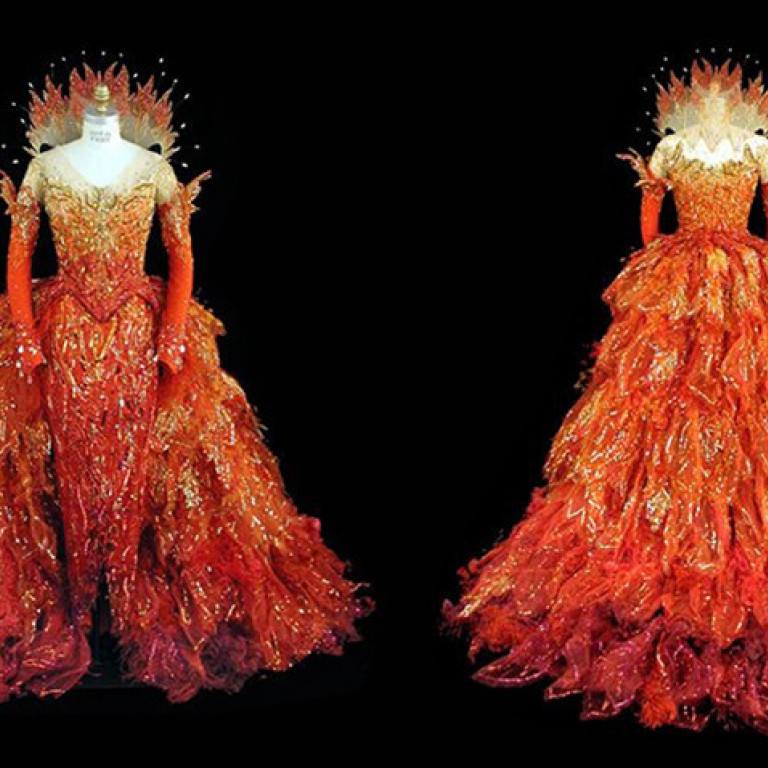 Photos courtesy of Glenn Close
The collection will be maintained within the school's Sage Fashion Collection and used by students and faculty to enhance learning in a variety of studies, including theater, merchandising and design.
"We are thrilled to welcome Ms. Close's collection," said Kate Rowold, associate dean of the university's School of Art, Architecture + Design. "These extraordinary costumes, created by award-winning designers and craftspeople, will educate and inspire students for generations to come. The characters Ms. Close has played over her career and the costumes she wore while interpreting those characters will generate a multitude of collaborative learning scenarios that will link students and faculty across schools and museums at IU for generations to come."
Close began working with IU in 2013 in support of Bring Change 2 Mind, a national nonprofit organization Close founded to destigmatize mental illness. The university's U Bring Change 2 Mind College Toolbox Project was conceived in collaboration and gives students the tools they need to better understand mental illness, engage others in open dialogue around mental health and eliminate the stigma associated with mental illness.
"We've been honored to work with Glenn on this groundbreaking initiative that utilizes evidence-based science to directly target the discrimination faced by people affected by mental illness," said Bernice Pescosolido, distinguished professor of sociology and director of the Indiana Consortium for Mental Health Services Research. "Beyond her work with U Bring Change 2 Mind, Glenn has developed valued relationships across university sectors, generously sharing her time and experience with the next generation of artists and leaders here on campus. She has truly become a citizen of IU and a respected member of the community."
In addition to her work with mental illness, Close is a longtime advocate for conservation, women's rights and veterans' resources.
For her many contributions to the university and beyond, Close was honored by the Indiana University Women's Philanthropy Leadership Council on Saturday, becoming the fifth recipient of its Women Leading the Way Award. The award celebrates extraordinary achievements in philanthropic work that improve communities and inspire others to act in service of positive change.
"Glenn's outstanding achievements as a national philanthropic leader in the area of mental health is a hallmark of what we look for in making this award," said Laurie Burns McRobbie, IU first lady and founder of Women's Philanthropy at IU. "Glenn's many contributions to Indiana University through her work with U Bring Change 2 Mind, the Department of Theater and Drama, and the Lilly Family School of Philanthropy are examples of her personal generosity and commitment to the next generation of actors and civic leaders.
"I am particularly grateful for the extraordinary gift of her costume collection that will support a wide range of pedagogical activities, and exhibitions of these theatrical and cinematic works of art are sure to delight us all in the years to come. Glenn is a shining model for 'Women Leading the Way.'"
Close was presented the award at the university's "For All Who Lead and Volunteer" celebration commemorating the progress and new fundraising goal of For All: The Indiana University Bicentennial Campaign, IU's first-ever universitywide philanthropic campaign.
"I am humbled to receive the Women Leading the Way Award," Close said. "I founded Bring Change to Mind because my sister, Jessie, and her son, Calen, had the incredible courage to speak out publicly about living with mental illness. It is because of the work of Dr. Bernice Pescosolido and the IU students who are developing Bring Change to Mind's College Toolbox that I first came to IU.
"I sponsor dogs for Puppies Behind Bars – an organization that teaches prison inmates to train service dogs for veterans with post-traumatic stress disorder and traumatic brain injury – because I have been surrounded by dogs my whole life and believe in their capacity to comfort and heal. And I co-chair the Conservation Council for Panthera – the only organization in the world devoted exclusively to the conservation of the world's wild cats – because, whether we humans are aware of it or not, our survival depends on how successful we are at conserving at least half of our planet's biodiversity. I am grateful for this award, as it helps to shine a light on issues I deeply care about."
View photos from Glenn Close's visit