Two real estate students at Indiana University's Kelley School of Business have been chosen for a prestigious and competitive scholarship program by the Harold E. Eisenberg Foundation.
The new Eisenberg Real Estate Scholars from Kelley are Amanda Hope Doster of Grand Rapids, Michigan, and James Alex Collins of River Forrest, Illinois. Both are seniors majoring in finance and real estate.
The Eisenberg Foundation invited Kelley and four other leading real estate programs to nominate up to six students. From that pool of 30 nominees, Collins and Doster were selected along with four other students this year.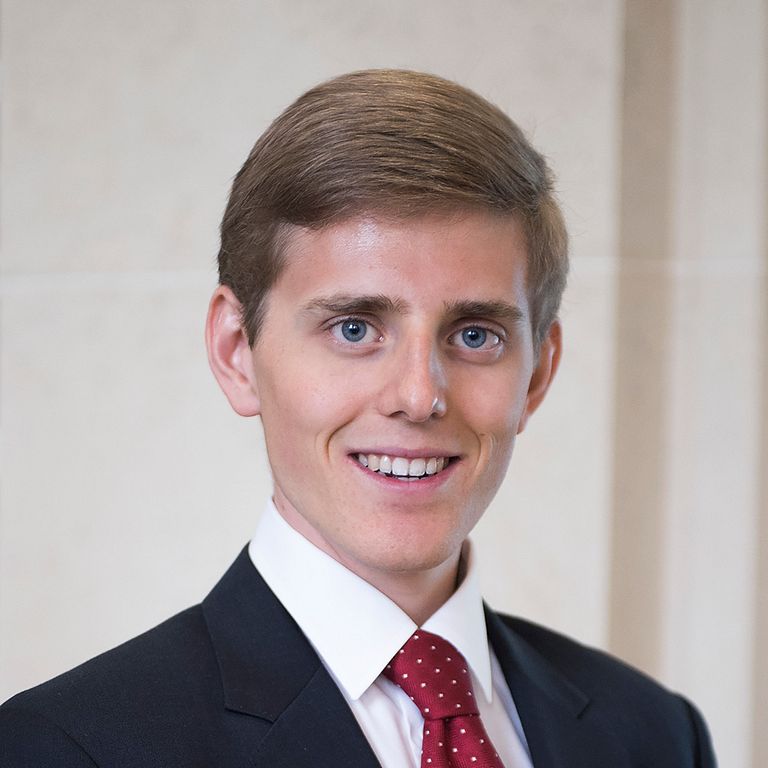 Eisenberg's program provides exceptional real estate students with a hands-on, comprehensive and invaluable experience aimed at jumpstarting their careers in real estate. They have access to individuals and opportunities that will enrich their education and understanding of the field. They will be partnered with an industry mentor who they'll meet with regularly, as well as receive other mentorship and career counseling sessions and have access to industry events.
Their experience will culminate with a "scavenger hunt" at the International Council of Shopping Centers' RECon convention in Las Vegas in May and a scholarship of up to $5,000 each.
Last year, the Eisenberg Foundation also chose two Kelley students, Courtney Sporleder and Jacob Noeldner, among a group of five recipients.
Collins is co-president of the Real Estate Club (along with 2016-17 Eisenberg Scholar Sporleder). As a junior, he participated in Kelley's Commercial Real Estate Workshop, which provides students with an immersive core-based opportunity to interact with faculty and industry experts and potential employers. He has interned at Green Door Capital Investments, a small Chicago-based private equity real estate firm; and in Allstate Investments' Commercial Mortgages Department in Northbrook, Illinois.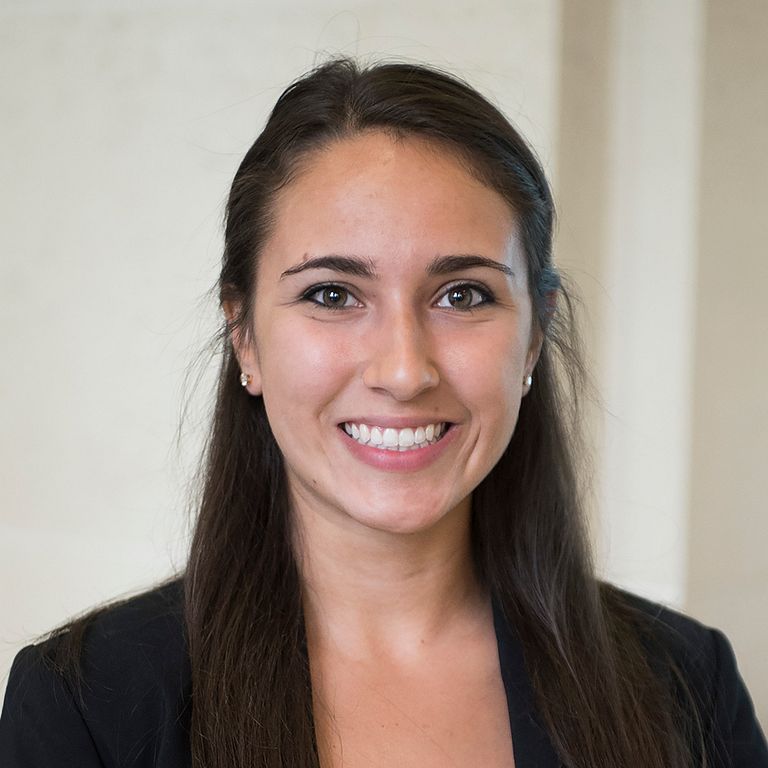 Doster is co-president of the Commercial Real Estate Workshop and is associate director of professional development at Alpha Kappa Psi, a professional business fraternity. She was an equity sales analyst this summer at Eastdil Secured in San Francisco and previously interned at Finish Line Inc. in Indianapolis.
"Amanda and Alex are very deserving recipients of this prestigious award," said Douglas M. McCoy, director of the Center for Real Estate Studies. "In addition to their passion for a career in commercial real estate, they excel in character, service and scholarship. We are very proud to have them represent our program as Eisenberg Scholars.
"We also appreciate the Eisenberg Foundation for providing this one-of-a-kind educational opportunity to our students."
The Harold E. Eisenberg Foundation, based in Northfield, Illinois, also provides support for breakthrough research to fight gastrointestinal cancers and increase survivorship. In 2015, it launched the real estate scholar program to provide prodigious undergraduate and graduate students with an experience aimed to catapult their careers in real estate.
George Vlahakis is associate director of communications and media relations for the IU Kelley School of Business.