Kate and Ben Gillum were born eight weeks premature with underdeveloped lungs, heart murmurs and bodies too small for doll clothing.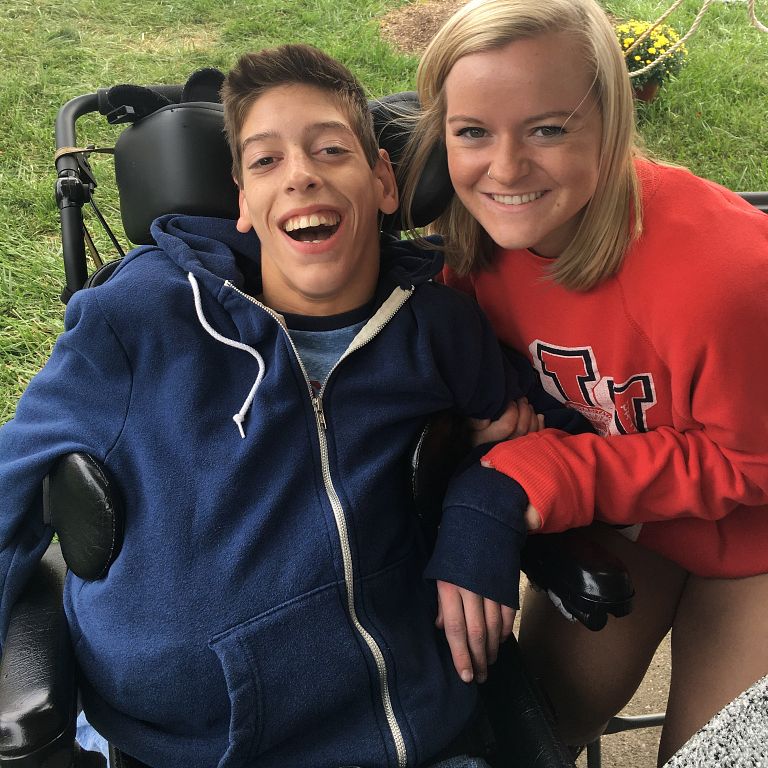 Hooked up to ventilators, heart monitors and feeding tubes, the Gillum twins spent the first several weeks of their lives in the neonatal nursery at Riley Hospital for Children at IU Health in Indianapolis. The doctors visited the Gillum family nightly to give them updates while they were still in the hospital, and the twins continued to be treated at Riley for months after they were released.
Around the time of their first birthdays, Ben was diagnosed with cerebral palsy, a disorder that affects body and muscle movements, and Kate had surgery to repair her heart murmur.
Twenty years later, Kate, now an IU sophomore, will dance for 36 hours during the 2017 Indiana University Dance Marathon so Riley Hospital for Children can help more kids like her and her brother.
"Without Riley, Ben and I wouldn't be here, so we owe everything to them," Kate said. "It's absolutely 100 percent important for me to give back to the hospital and all of the other kids they are helping now."
Kate got involved with IUDM her freshman year. After talking to a friend who was involved with the marathon, Kate signed up for the Residence Hall Association Recruitment Council and participated in the 2016 event with other students from her dorm. She had a "this is what I should be doing" moment during the marathon as she watched the Riley kids, whose faces were never without a smile.
"Seeing these kids light up when they are going through such a hard time is one of the best experiences," she said.
After that, she was hooked.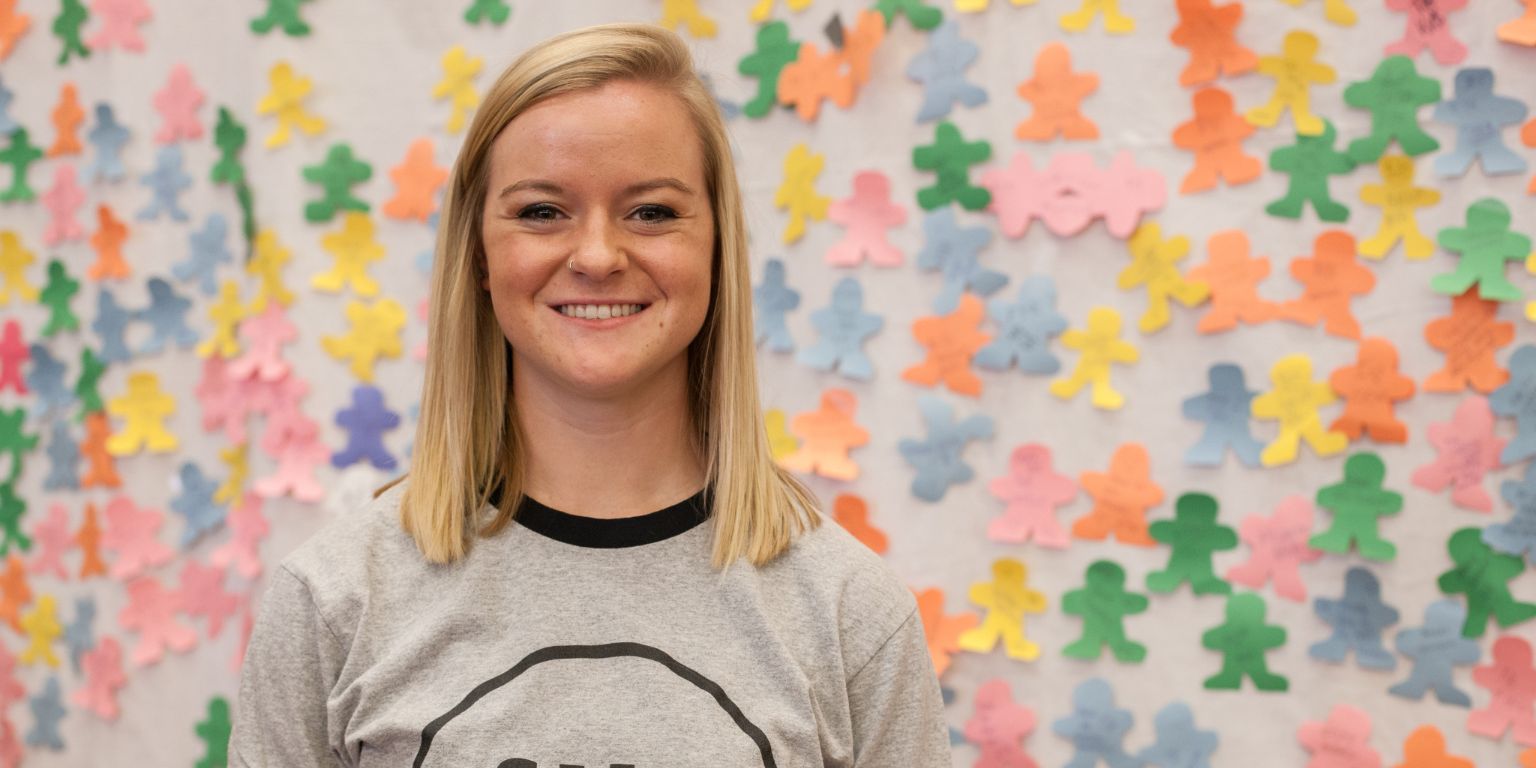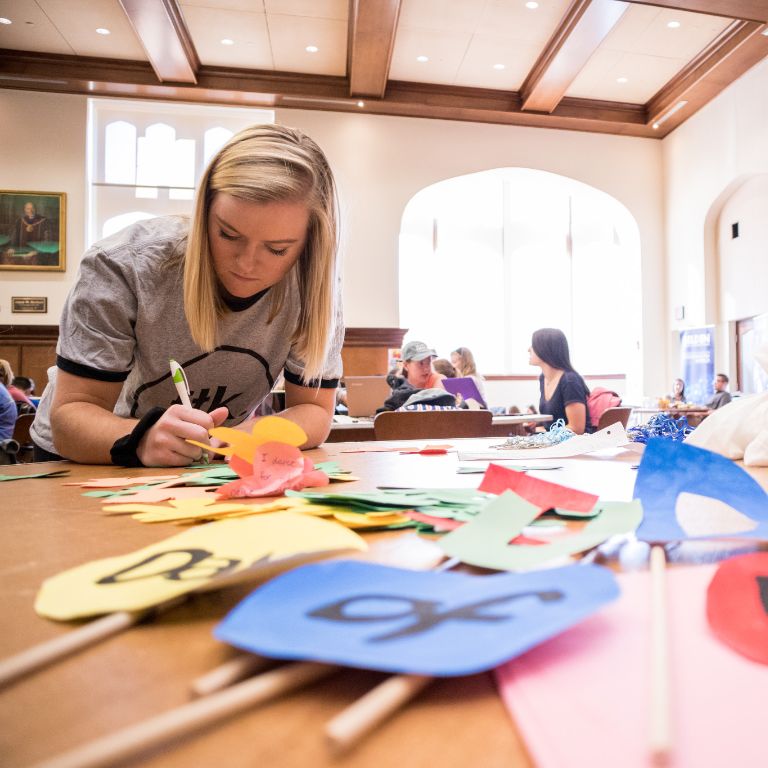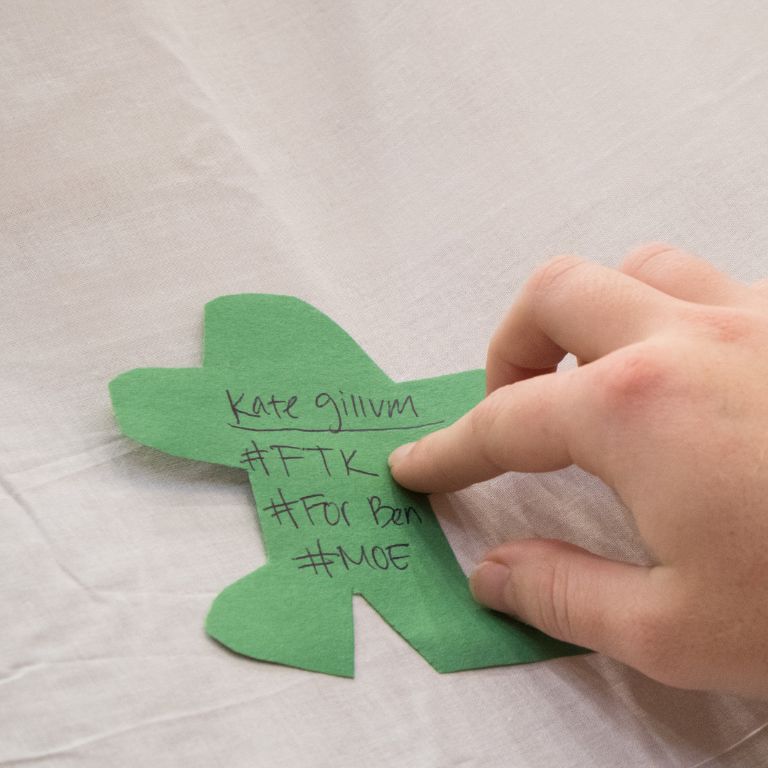 Photos by Chris Meyer, IU Communications
Kate, who studies advertising in The Media School, applied for a spot on the marketing committee for this year's event.
Although Kate doesn't personally remember much from her time at Riley – besides stories told by her parents – her brother Ben is still a patient. He goes for regular checkups at the hospital, and they supply him with wheelchairs and walking equipment.
Kate is excited for her brother to experience the marathon alongside her this year, and she hopes he will feel the same way about the organization that she does.
Although this is only her second year being involved with one of IU's largest fundraising initiatives, she said it has been the best experience of her college career so far. IU Dance Marathon has led her to create a community on campus, give back to an organization close to her heart and even discover a future career path: a position with the hospital's media department.
"Not only has IUDM made me a better person, but it has also led me to some of the most genuine, extraordinary people," she said. "The people in this organization are wholesome, caring and put their whole heart into everything they do 'for the kids.' It is filled with so much happiness and hope, which then radiates from each individual in this organization, giving Riley kids a light in their darkest moments."
On Oct. 19, the group raised nearly $481,653 for the second annual "Day of Hope" – a 24-hour fundraising challenge – surpassing their $300,000 goal.
The 36-hour IU Dance Marathon will take place Nov. 10 to 12 at the IU tennis center.