Whether it's adjusting to life on their own or managing class workloads, college students face many stressors.
To better serve those students, Indiana University Bloomington has hired four new counselors this fall, in addition to filling a vacant position, for Counseling and Psychological Services, bringing the total clinical staff count up to 25.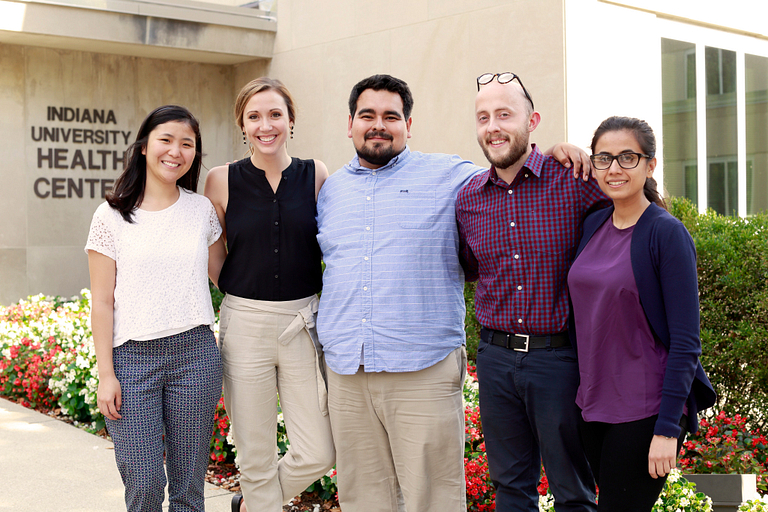 CAPS counselors see thousands of students each year, discussing stresses such as academic concerns, depression, stress management and more. But the office particularly sees an increase in patients during midterms – around this time of the year – and finals, when stress levels peak.
The hiring of four additional counselors was recommended by the provost's Mental Health Task Force as part of its multilayered plan to address the growing demand for mental health resources on the IU Bloomington campus.
"Over the past five years, demand has risen by nearly 40 percent while staffing has been unable to keep pace. As a result, wait times between appointments grew to an unacceptable level," said Pete Grogg, director of the IU Health Center. "We are extremely grateful for the provost's support with the funding for these four new positions."
In response to concerns that wait times for counseling services – especially during these peak times of the year – were too long, the office launched CAPS-Now. The program makes it possible for students requesting counseling services to be seen within 24 hours of contacting the office.
In addition to seeing regular patients, a few of the new hires will be assisting with the Let's Talk program, the multicultural outreach program CAPS launched in fall 2016. The counselors host walk-in "office hours" at the different cultural centers around campus to engage in informal conversations with students in a space that is comfortable for them.
"We are committed to serving students and giving them the resources to manage their mental health," said Nancy Stockton, the director of CAPS. "These five new hires are terrific additions to the staff, and we are looking forward to the continued growth of our programs and services."
Meet the five new CAPS counselors, learn what drew them to IU Bloomington and hear what they are looking forward to this year:
Brandon Muncy
Brandon Muncy comes to IU from Keene State College in New Hampshire, but he has spent the majority of his life in Indiana.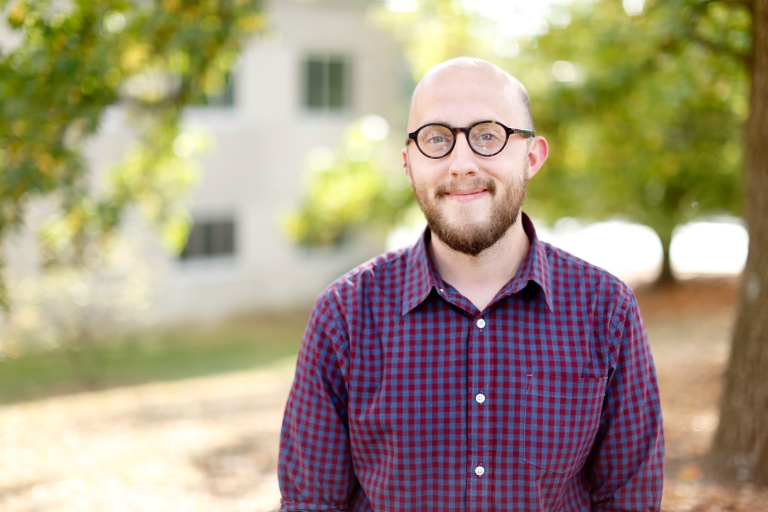 The Greenfield, Indiana, native attended IUPUI for his undergraduate degree and IU Bloomington for his master's degree in counseling. After a short time away, the opportunity to work for a Big Ten university drew him back home.
"Bloomington is one of those places that, even if you leave, it never really leaves you," Muncy said.
He uses his background in anthropology to inform his counseling work, and he believes this will be especially beneficial given the multicultural populations on the Bloomington campus. Muncy also carries a passion for issues surrounding the LGBTQ+ population. Muncy, along with another CAPS staff member, hopes to begin co-facilitating a support group for transgender students this academic year. It's also high on his priority list to reach out to the other multicultural centers around campus.
"Everyone here at CAPS is constantly keeping an eye on larger systemic happenings that could potentially impact student health," Muncy said. "And, in light of the current world situation, I'm happy to be in a place where I feel like what I can offer is really needed."
Liv Mercer
While in graduate school at Viterbo University studying mental health counseling, Liv Mercer found herself drawn toward clinical internships where she could work with college students.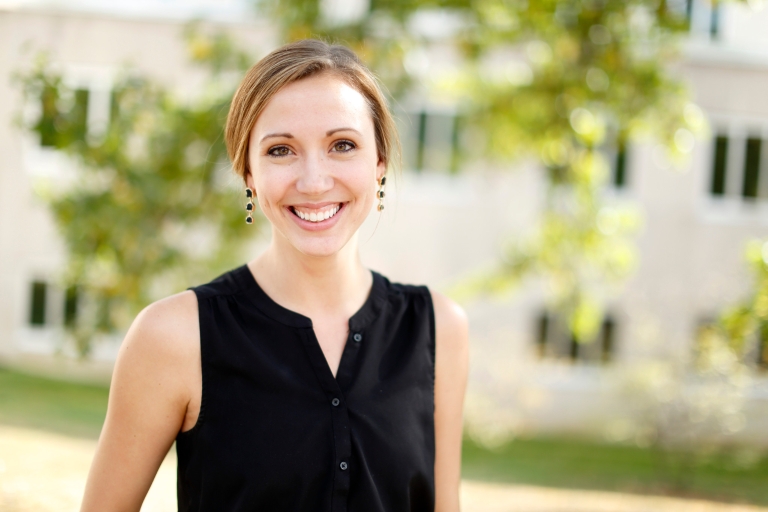 So when it came time to apply for jobs, she knew she wanted to look for opportunities to continue this type of work.
"I love getting to work with a population in such a pivotal transition point in their lives," Mercer said. "College gives birth to development, and I'm honored to be able to be in a position to foster that development."
Coming from a small college, Mercer said she was interesting in making the move to IU for the opportunity to work with a more diverse student population as well as diverse counseling topics.
Mercer has a unique background in career counseling, which she hopes to put to use in her new role by developing a program on mental health-based approaches to career searching. In addition, she has interest in anxiety management education as well as studying interpersonal responses.
But mostly, Mercer is looking forward to collaborating with groups across campus, from student organizations to other CAPS counselors. Such collaboration is necessary to meet the needs of the university, she said.
"As we continue to de-stigmatize mental health, it's important to continue to encourage individuals to seek support," Mercer said. "To validate and encourage that movement, we have to have staff in place to meet those rising demands."
Daisy Anspach
Even though she was born in Colorado, Daisy Anspach can relate to the international student experience.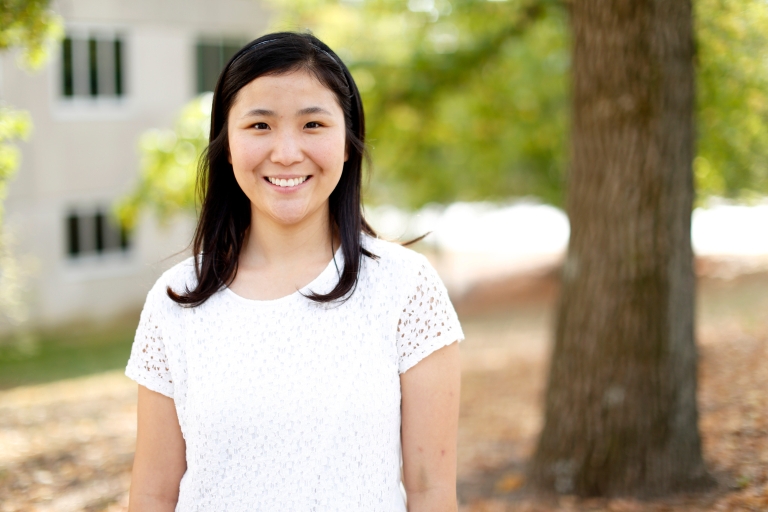 She was raised in Taiwan and didn't return to the Unites States until high school, which she attended in Bloomington. Staying in Bloomington for college, she earned a psychology degree from IU before going to the University of Chicago to earn her master's in social work.
Anspach was searching for roles that would bring her back to the Bloomington area when she discovered an opening at CAPS.
"I saw the outreach and changes the program has made since I was a student here. It was clear that they are trying to fill in the gaps, specifically for international students, which intrigued and inspired me," she said. "I feel like it's an honor to be back at the same place where I experienced the same developmental period of my life many of my clients are going through."
Anspach says her social work background is helpful to understand how different levels of systems, including family, impact people and their experiences in society. But she was drawn to the counseling field because of the one-on-one connection she can establish with her clients.
She applies the idea of intersectionality of identities to her work, and she sees opportunity to bridge culture, language and identity barriers in her new role. Because she can relate, and is fluent in Mandarin Chinese, she is particularly looking forward to working with the Asian Cultural Center on campus.
"The international student experience is part of my story, too," she said. "I'm excited to take what I've learned in my two years away from Bloomington and bring it back here to make a difference."
Enrique Silva
Enrique Silva said he's always known he wanted to do some form of counseling, but it wasn't until an internship in graduate school that he discovered his passion for working with college students.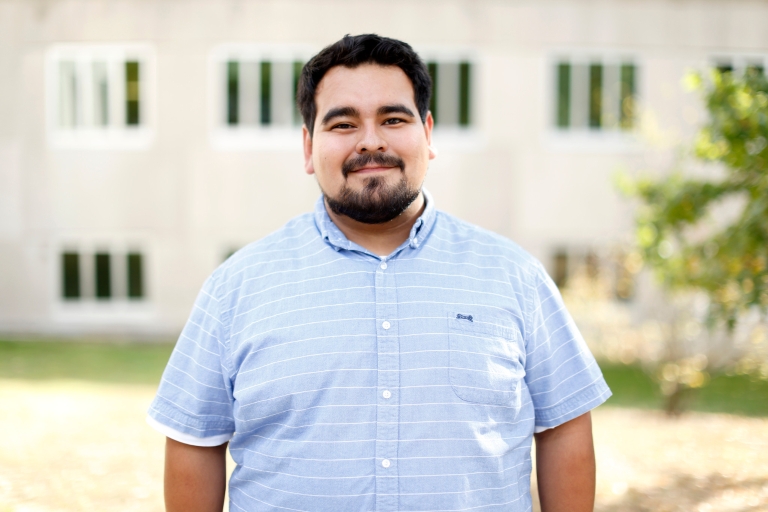 "That was the first time I had a job where the day flew by, and that was because I was enjoying the work so much," Silva said.
After graduating from the Chicago School of Professional Psychology with a master's degree in counseling psychology, Silva held jobs in social work and elementary school counseling. But it was his goal to get back into the realm of college counseling again, so he was excited to discover CAPS was hiring to expand the program.
As a first-generation college student himself, Silva hopes to make a difference for this particular population at IU. He remembers being in their same shoes not too long ago, and he said outreach and communication are important when encouraging students to reach out and use CAPS.
"Not knowing where to go can be very confusing, and I know how useful it is to have someone to express yourself with," he said. "College is the point in life where your self-identity really starts to get chiseled out, and I like being a part of that exploration process."
He also has an interest in performance psychology and hopes to explore that area in terms of how it affects different aspects of college students' academic and extracurricular lives.
Fatima Zaidi
Having been an international student herself, Fatima Zaidi understands that population's need for counseling services.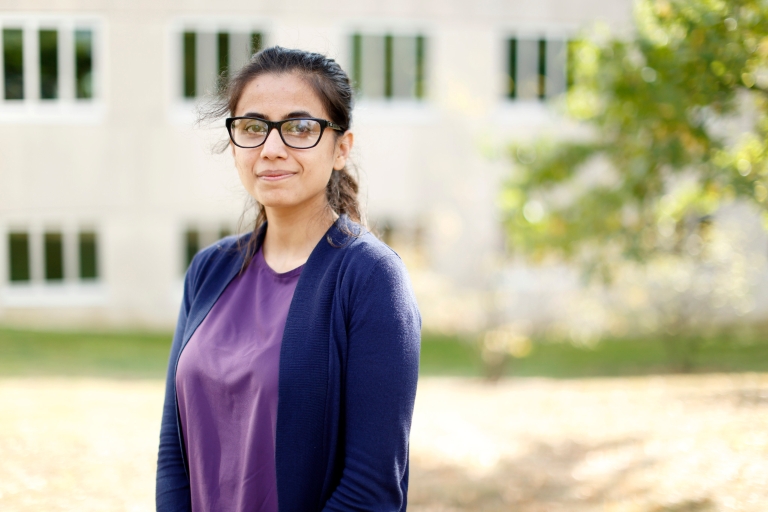 Hoping her background and experiences will aid in her work, Zaidi is excited to build connections with IU international students.
"The international student segment needs special focus," she said. "I see the strengths and weaknesses there and hope to be able to shed some light on those aspects and become a resource for those students."
With her diverse cultural perspectives along with being fluent in Urdu and Hindu, she is looking forward to being involved in the Let's Talk program and further outreach efforts.
In fact, IU's commitment to outreach and the program's expansion are the main aspects that attracted Zaidi to the position with CAPS. She feels like mental health initiatives are highly regarded here, and the university is committed to moving the needle forward.
"It's wonderful to be in a place where people are passionate about the work you do," she said.