BLOOMINGTON, Ind. – The annual parade and pep rally, Classes Without Quizzes, and tailgating experiences will highlight IU Homecoming 2017 activities the week of Oct. 10 to 14.
"We are very excited to once again have the homecoming parade take place along Woodlawn Avenue," said Mike Mann, director of alumni programs at the IU Alumni Association. "This event is truly a highlight of the fall for IU, the Bloomington community and returning alumni. And having a great representation of both campus and the Bloomington community in the parade makes it even more special."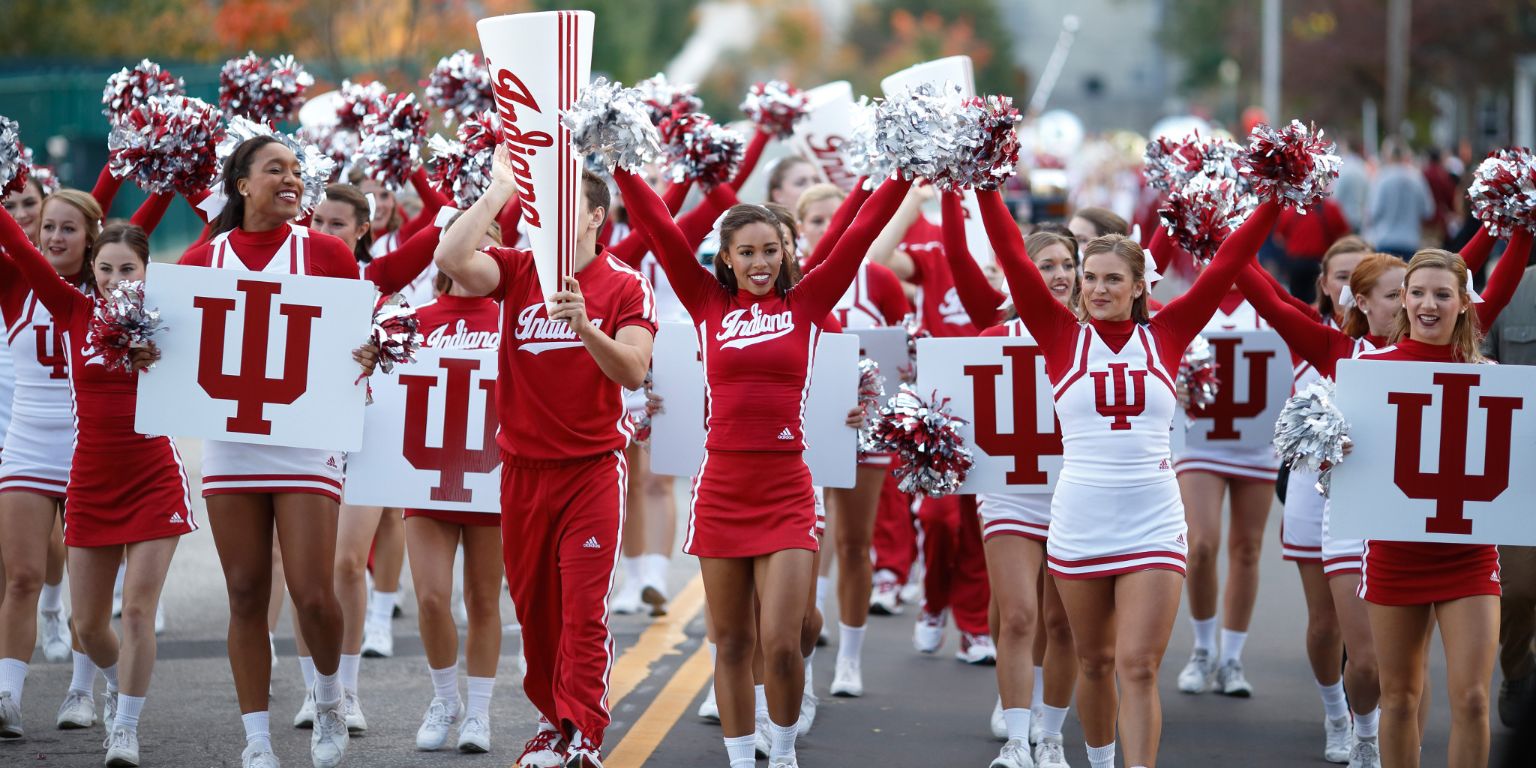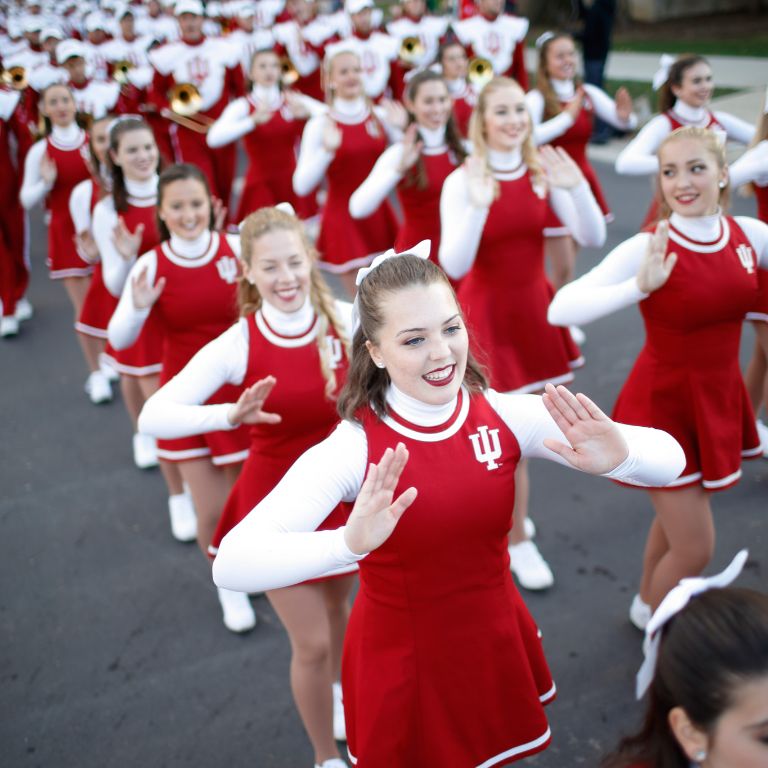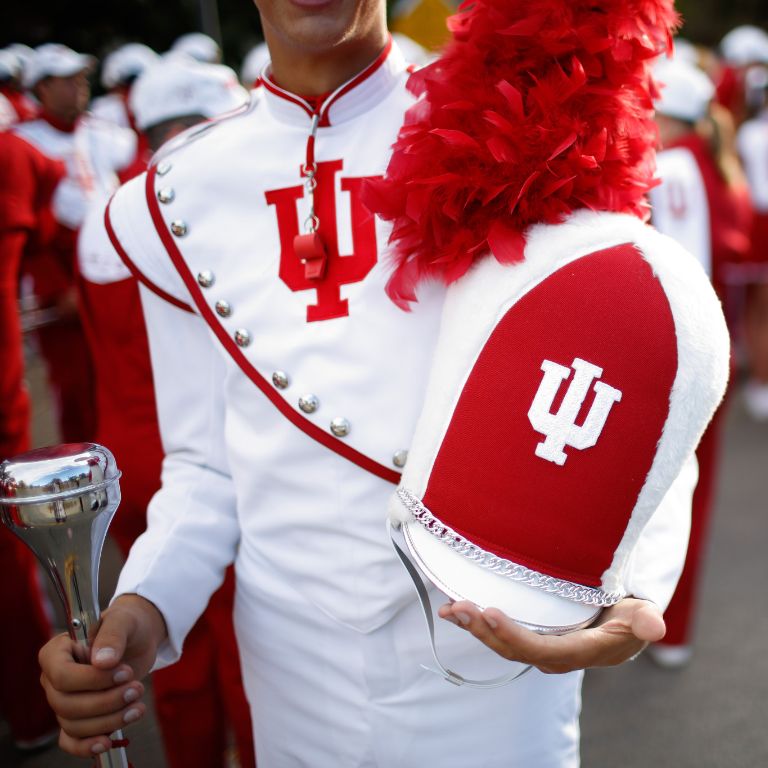 Photos by Eric Rudd, IU Communications
The parade will step off at the Indiana Memorial Union at 6 p.m. Friday, Oct. 13, travel north on Woodlawn Avenue and conclude at the tailgating lots on 17th Street. The homecoming pep rally will follow the parade, featuring live entertainment, fireworks and food trucks. The homecoming king and queen, who will each receive a $500 scholarship, will be crowned at the pep rally.
The parade, pep rally and other events precede the annual homecoming football game, with the Hoosiers facing Big Ten rival the University of Michigan at noon Saturday, Oct. 14, in Memorial Stadium. Tickets are available through IU Athletics at 866-IUSPORTS, 812-855-4006 or iuticket@indiana.edu.
Homecoming week kicks off Tuesday, Oct. 10, with a Campus Clean-up event organized in conjunction with the Office of Sustainability. Thank a Donor Day will take place from 11 a.m. to 3 p.m. Wednesday, Oct. 11, at various locations around campus. IU Athletics will again sponsor its Glow Run, beginning about 8:30 p.m. Thursday, Oct. 12.
Five alumni will be honored with IU's Distinguished Alumni Service Award at a banquet at 6 p.m. Thursday, Oct. 12, at Alumni Hall in the Indiana Memorial Union.
Festivities pick up on Friday. In addition to the parade and pep rally, spirit stations will offer free IU swag. Locations include the Indiana Shop on Kirkwood Avenue; the Indiana Memorial Union; and the DeVault Alumni Center on 17th Street. Sponsored by the Monroe County Chapter of the IU Alumni Association, the spirit stations will run from 11 a.m. to 2 p.m.
After the spirit stations, Classes Without Quizzes will feature associate athletics director Jeremy Gray, who will talk about IU's sports programs, coaches and students, and an inside look at what goes into hosting games at Memorial Stadium and Simon Skjodt Assembly Hall. The class meets at 1:30 p.m. Friday, Oct. 13, at the DeVault Alumni Center.
Before the football game, tailgating lots will be open. For members of the IU Alumni Association, a Hoosier Huddle will offer food and beverages, live entertainment and plenty of Hoosier spirit. The Huddle will begin at 9 a.m. Saturday, Oct. 14, under the tent behind the DeVault Alumni Center. Cost is $25 per person, $10 for children ages 5 to 12, and free for children under 5. Advance reservations are highly encouraged.
Details and registration information on homecoming and the calendar of events are available on IUAA websites. On Twitter, search #IUHomecoming or follow @IUAA for reminders and live updates.
The IU Alumni Association is a global alumni organization that brings more than 650,000 IU graduates together to support one another and Indiana University throughout their lives. The IUAA activates IU's powerful network through live events, webinars, scholarship programs and meaningful traditions.