Four women sat around a table at a restaurant on the edge of campus, launching into conversations about children's Halloween costumes and which food their toddlers won't eat this week.
To passersby, they may have appeared to be old friends reuniting, but the women were actually members of the IU Working Moms group out for their monthly luncheon.
Organized entirely by IU Bloomington staff members, the affinity group provides a community for female employees who are juggling a career alongside parenthood.
"Members come and go, but our group is generally composed of women looking to meet other women who are also in the trenches of motherhood and establish a sense of community," said Amanda Peterson, a founder of the group.
Peterson, who is an assistant director for undergraduate records in the School of Public and Environmental Affairs, and her then-colleagues in academic advising founded the IU Working Moms group in 2009. At the time, the women were pregnant with or had just had their first children, and they realized how beneficial it would be to have a community they could go to for advice, conversation and resources.
Her oldest child is now almost 9 years old, but Peterson still loves the support she receives from her fellow working moms through the group. And her fellow members echo this sentiment, as well, noting how nice it is to have a defined community available to add support and laughter to parenting, which "isn't always easy."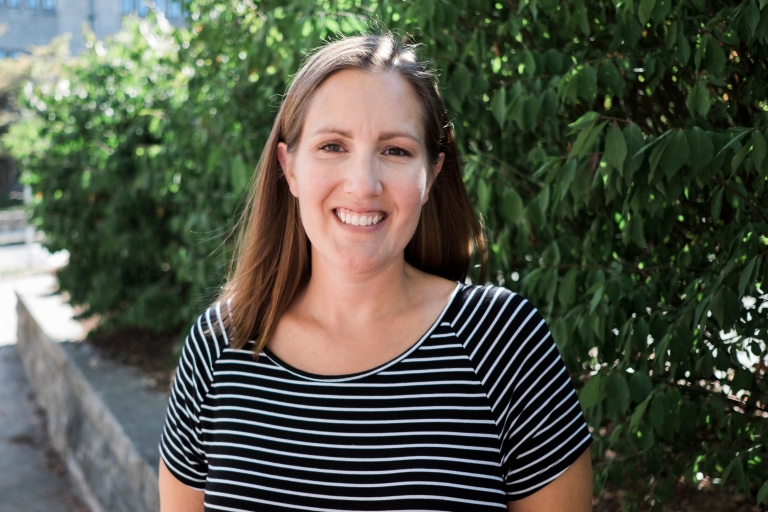 "During one of my first weeks at IU, my director forwarded me the invitation about an upcoming Working Moms lunch and encouraged me to go," said Healthy IU manager Samantha Schaefer, who now regularly participates in the group. "It was welcoming to have someone plug me into campus resources, and I immediately felt my supervisor's support for work-life balance."
Peterson, along with her full-time work and parenting duties, leads the group. She organizes events, monitors the Facebook page and manages their member list.
Peterson said moms with children of all ages, from newborns to grown-ups, are welcome. To join, email Peterson at amkhoffm@indiana.edu or like the Facebook group page. While it is a closed group, Peterson will add any IU employee who sends a request.
Even for those who can't make it out of the office for the monthly lunch, Peterson says the Facebook group is a great resource for trading baby clothing, asking IU benefits questions, sharing day care openings, and other parenting tips or questions.
"This group has introduced me to new friends and created a sense of campus community," Schaefer said.