Indiana University Bloomington's annual Retail and Design Forum will bring top executives from the retail industry to campus on Oct. 24.
Students, staff, faculty and members of the Bloomington community are invited to attend the sessions, which will feature talks by executives from Astound Commerce, Vera Bradley and College Fashionista, a company founded by IU alumna Amy Levin Klein.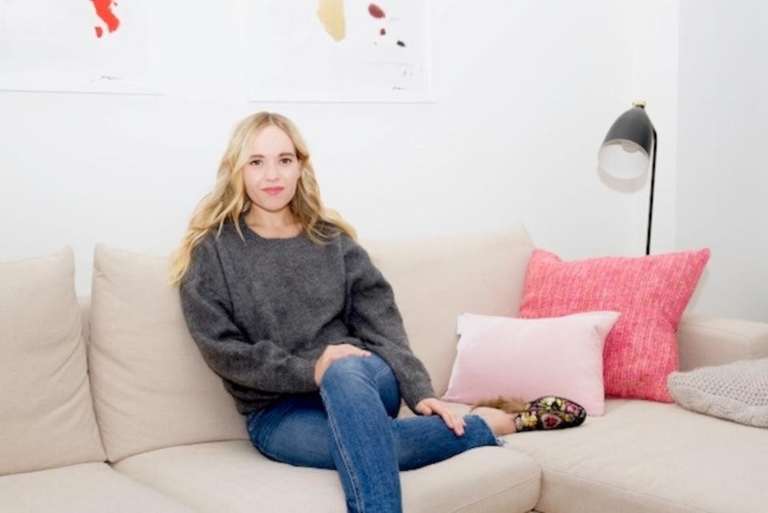 Levin, a 2009 graduate of what is now the School of Art, Architecture + Design, founded the student-run fashion website while she was enrolled at IU. Since graduating, Levin has expanded the company to nearly 500 college campus with hundreds of "style gurus" contributing from around the country. That success landed her a spot on Forbes' 30 under 30: Media list this year.
Inside IU caught up with Levin in anticipation of her upcoming visit to campus next week:
Q: When did College Fashionista get its start?
A: I attended IU from 2005 to 2009. I was an apparel merchandising major with a minor in business. From my start at IU, I was interested in the fashion industry and always knew I wanted to have my own business. The two just aligned quicker than I imagined. I ended up starting College Fashionista during my senior year and have grown the business since that point. We were acquired in 2016 by Clique Media Group, parent firm of WhoWhatWear, MyDomaine and Byrdie.
Q: How did you get the idea for the business, and how has it grown over the years?
A: I sensed a hole in the media industry where publications were either focused on a luxury, older audience or were trying to attract a younger audience but their content wasn't what that demographic wanted to read. I was receiving my best fashion and beauty advice from my peers who were on a budget but wanted to look great and feel confident.
I started College Fashionista by focusing on what was happening on the IU campus, and it quickly grew from IU to five campuses to a hundred campuses in the first year – with all of the content written by college students aspiring to break into the fashion industry post-college.
The concept has evolved a lot since 2009, and we have adjusted to the needs in the marketplace. We are now a hybrid of digital media, education and community, reaching Gen Zers worldwide with the same focus of content being written by this demographic.
Retail and Design Forum schedule
Q: What's your favorite part about running College Fashionista?
A: We have had thousands of students go through our program over the years, and I have directly seen the benefit College Fashionista has had on their careers. My favorite part of running the business are the hand-written notes, emails and thank-you cards from our community sharing the impact the brand has had on their college experience. I hope College Fashionista continues to always play a positive role in students' lives.
Q: What about coming back to campus are you looking forward to?
A: The food. I live in NYC with access to the best restaurants, but I still love my favorite Bloomington dining spots.
It's an honor to come back to campus, and I hope to inspire students as they set high goals for their futures.