The Indiana Daily Student has undergone major changes over the past 150 years, developing from a class to a workplace and from a printed paper to an online news source.
But its core accomplishments have stayed consistent during that century and a half: informing the IU campus about the news and helping student journalists find their voices.
Current IDS editor-in-chief Jamie Zega said that while the paper has seen unusually significant changes in her four years at IU, this kind of growth is a key component of the IDS in whole.
"This is a big time of change, and it's not going to be solved just in my 16 weeks as editor-in-chief," she said. "I think we're always changing."
The weekend of Oct. 6, former IDS editors and staff members returned to campus to celebrate 150 years of student journalism through the IDS. Being part of a reunion with alumni spanning 70 years of IDS involvement put things in perspective for Zega. 
Seeing that IDS alumni still cared about their school and newspaper reminded her that IDS membership is for life.
"It's really great to see how many people care about the IDS, because it's something that is such a big part of my life right now," she said. "It's almost comforting to see that it doesn't stop being part of your life."
The chance to experiment as student reporters has been and continues to be a defining feature of the student IDS experience. Former IDS editor-in-chief and current Dallas Morning News feature writer Charlie Scudder, who graduated from IU in 2014, said the learning opportunities are key to the IDS.
"Students get the chance to try out things, learn what they like, and what they don't like, which I think is just as important in college, and develop a toolbox full of skills for the professional world," Scudder said.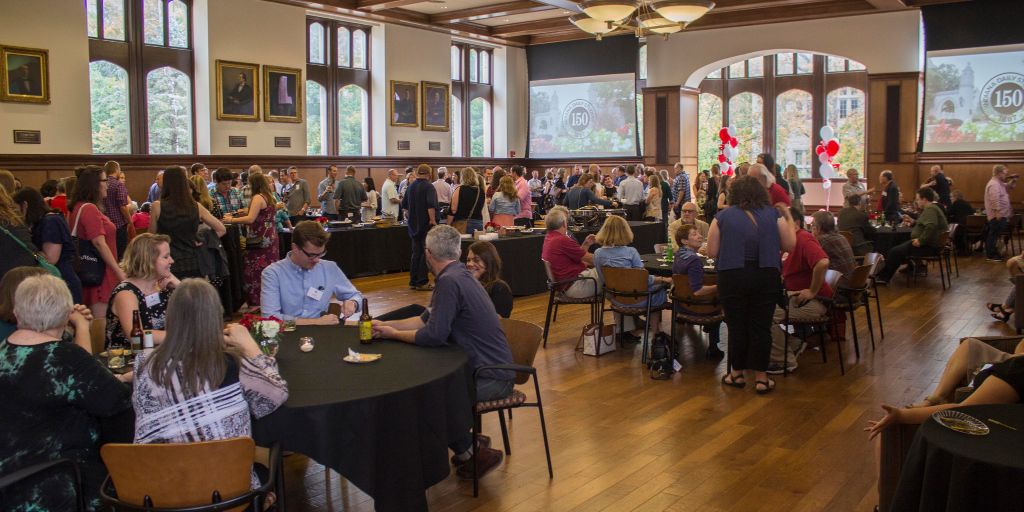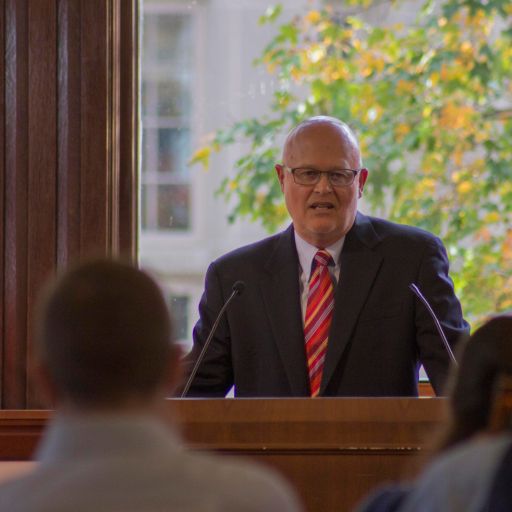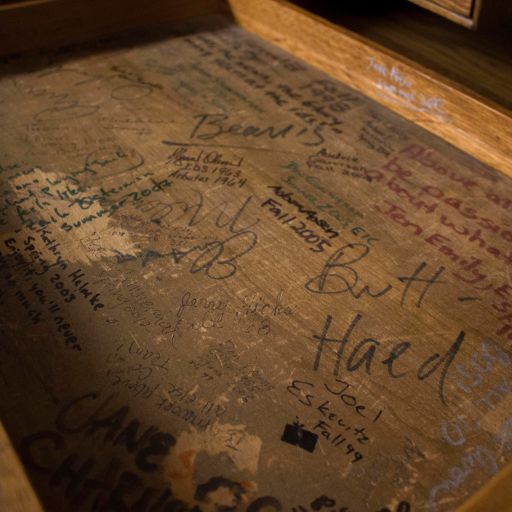 Images courtesy of The Media School
Wendy Wallace, a 1981 IU graduate, former IDS editor-in-chief and director of advancement at the Poynter Institute in St. Petersburg, Florida, said she met many IDS editors and staffers during her weekend back on campus.
"How lucky they are to have the opportunity to get to know their campus community in a way that so few students will, by covering it as journalists," she said. "And how lucky they are to work shoulder to shoulder with others to produce the news each day, developing valuable skills and even more valuable friendships." 
Zega said she believes the IDS will maintain and expand its culture of learning and experimenting in the next 50 years to come. She has already thought about the paper's bicentennial.
She'll be 72 then. Zega doubts most newspapers will be in print by 2067 – they'll be web-based or through some other kind of social media. The IDS will power through these changes, and the paper is prepared for what's ahead. 
"However we're getting our news in 50 years, I really believe that the IDS will still be a part of that," she said. "For the past 150 years we've kept up with industry changes."
Help the IDS prepare for its next 50 years
IU student media director Ron Johnson agrees. He said he's very proud of the IDS staff's commitment to producing quality journalism, and he believes that future IDS staff will continue to do so while adapting to changing technology.
"I think the trick is to serve people in whichever form they want to see the paper. That won't be easy. I look at my current students, and I think of back when I was at that point in my life, and churning out a story on deadline was it," he said. "And that's not how it is today, because we live tweet, we share photos instantaneously, we go to digital first, then we repurpose for print. The list goes on and on and on." 
Zega especially looks forward to maintaining the relationships she's built with her staff and editors over the past four years. Fifty years down the line, she plans to stay in touch.
"It'll just be so great to see all the people who still care about the IDS, seeing all my friends in their 70s," she said. "This is such a big part of my life now, and I don't think it'll ever not be a big part of my life."