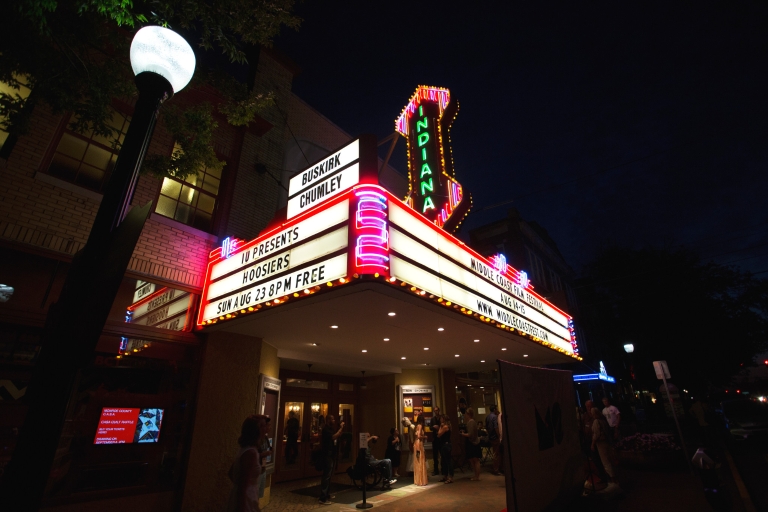 When a string of tropical storms ripped through Puerto Rico, Mexico, the Caribbean and the U.S. Virgin Islands in late August and early September, many Bloomington residents with ties to those regions had the same reaction: shock.
After scrambling to track down family members and friends living in the area, shock turned quickly to mobilization. Now, several Indiana University faculty and staff members have turned that mobilization into the fundraising initiative de Pueblo a Pueblo, or in English, From People to People.
"There was a real sense of urgency from people here at IU to not sit passively and to actually do something," said Carmen Medina, associate professor in the School of Education and one of the founders of From People to People.
This sense of urgency brought Melanie Castillo-Cullather, IU Asian Culture Center director and founder of the Narra Foundation, to Arlene Diaz, co-founder of From People to People and an IU history professor. Castillo-Cullather suggested her organization, a nonprofit that provides humanitarian aid to victims of disasters, form a partnership with From People to People. Around the same time, director of IU Latin American Music Center Javiar Leon expressed his eagerness to help.
After meeting at La Casa Latino Cultural Center, the group decided From People to People would host a benefit concert at the Buskirk-Chumley Theater on Nov. 6 as its kick-off fundraising event. The event and the initiative have since garnered the support of the City of Bloomington, Latino Community Center, the Center for Sustainable Living and countless other departments across campus.
The concert, which is free to the public, will feature a collection of Latin American and Caribbean music, including a performance by Jacobs faculty member and renowned cellist Emilio Colon, Mariachi Perla del Medio Oeste, Soneros La Caliza and more. Attendees will also hear from Bloomington community members who have recently visited affected areas. From People to People will be accepting donations at the door and throughout the performances.
Funds raised at the event and through future events hosted by the initiative will go to grassroots organizations in affected areas that address concrete needs of the people, have a functioning and reliable workforce on the ground, and focus on the holistic and sustainable rebuilding of these communities. They are also looking to provide help to regions that need it the most.
"Our priority is to reach communities that have been neglected and that have not received help from any international organizations so far," Diaz said. "Unfortunately these types of communities have not been hard to find."
The group also hopes to raise awareness and create a sustainable and continued movement in the Bloomington community to help these communities, even when the devastation has left the headlines.
"The last three months have been so focused on devastation in communities that otherwise mostly remain invisible here in the United States," Medina said. "In some ways it's very sad that visibility only happens in a moment of crisis and not in a more historical way, and we know that soon people are going to start forgetting about Puerto Rico."
The initiative has several fundraising events planned to keep the momentum rolling, including a multidisciplinary panel hosted by the IU Center for Latin American and Caribbean Studies, a Cuban dance party at Serendipity and a celebration of Latin American food. The group also plans to raise funds through programs like dine and donate.
Those interested in helping the organization can make direct donations online, volunteer at upcoming events, plan their own fundraisers or suggest fundraising ideas for the organization to host. The initiative is open to hearing community members' creative fundraising ideas, as long as members of one small town in Indiana will be able to help other small towns in need.
"Bloomington is a special place," Diaz said. "People are very compassionate, and they really come together in challenging times."
The benefit concert starts at 7 p.m. Monday, Nov. 6, at the Buskirk-Chumley Theater. Doors will open at 6:30 p.m.