Following a recent ceremony that officially broke ground at the new Indiana University Campus Farm, students are already preparing for the inaugural spring planting.
Funded by a $50,000 grant from the campus's newly created Sustainability Innovation Fund, the farm is intended to provide experiential learning opportunities for a variety of academic programs as well as provide sustainable, healthy food options to several outlets on campus, including the Indiana Memorial Union, Residential Programs and Services Dining Services and the Crimson Cupboard food pantry.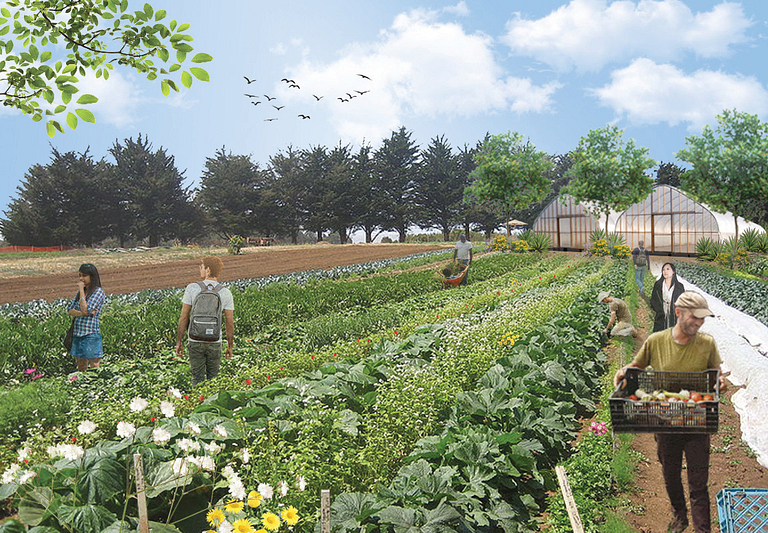 "The Campus Farm will provide faculty and students with a new space and new facilities to conduct applied research to allow humanity and the natural environment to flourish in the 21st century, a century that will be marked most by climate and environmental change," said farm co-director James Farmer, who is also an assistant professor in the Department of Recreation, Park and Tourism Studies.
"It will also provide opportunities for students, staff and faculty to extend into the community with educational opportunities and the provisioning of fair, just and sustainable knowledge and food."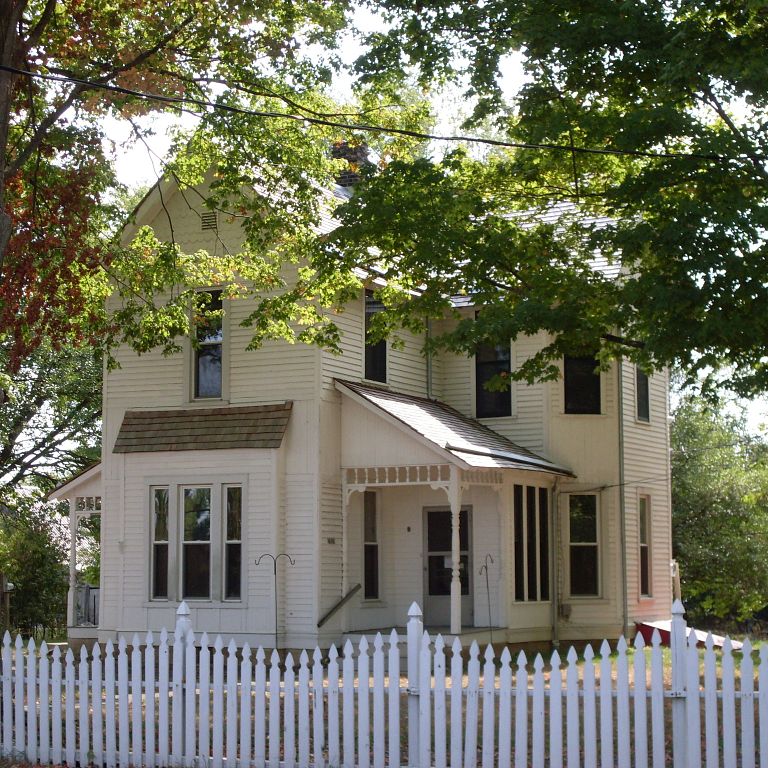 Located at 2920 E. 10th St., the farm is part of the historic Hinkle-Garton property owned by Bloomington Restorations Inc. and includes 10 agricultural acres, a late 1800s farmhouse and four barns. Plans call for the IU Campus Farm to grow fruits and vegetables initially, with the potential to raise animals there in the future.
Students in the School of Public Health-Bloomington's Fundamentals of Sustainable Agriculture Class are developing long-range management plans for the farm, Farmer said. The campus farm also intends to pursue National Organic Program certification.
Fruits and vegetables grown on the farm will be shared with the campus community via three channels:
On-campus retailers, including Sodexo in the IMU, RPS Dining and IU Athletics.
A farm stand.
A community-supported agriculture program, or CSA.
Produce will also be donated to the Crimson Cupboard food pantry.
Farmer, whose research focuses on sustainable food systems, said creation of the campus farm indicates the university's dedication to an important issue.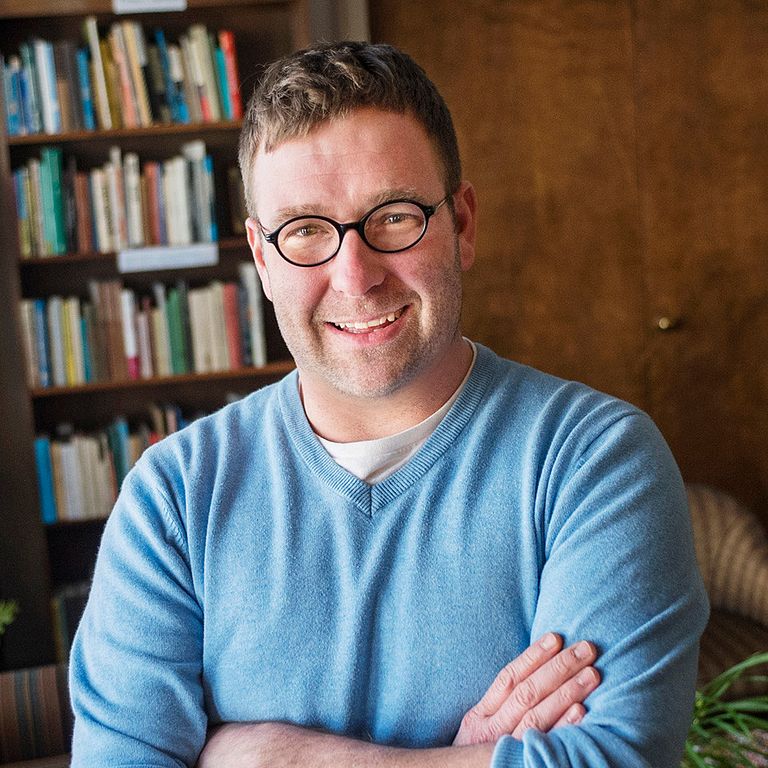 "Having a campus farm that is focused on sustainable and regenerative food systems indicates both an internal and external dedication to this critically important area," he said. "Students will be able to gain real-world application for course content, while opportunities for research and service will be greatly enhanced. Additionally, investing in the farm points to the larger collective effort among colleges and universities in a critical emerging area. I am proud to say IU has joined this movement."
The farm's other co-director is Hilltop Garden and Nature Center coordinator Lea Woodard.
"The campus farm will engage students in all aspects of managing a large-scale organic vegetable farm, while Hilltop Gardens will provide individual garden plots to IU students and staff to practice home-gardening methods," Woodard said.
Want to get involved? If you're a faculty member who'd like to develop an experiential learning program for your class, contact iufarm@indiana.edu. If you'd like to donate supplies and equipment, check out the farm's wish list. To volunteer to help with invasive species management, contact Farmer at jafarmer@indiana.edu. To reserve a community garden spot at Hilltop Garden, contact hilltop@indiana.edu.