Did you know Indiana University Bloomington faculty and staff are eligible for special discounts at several local businesses?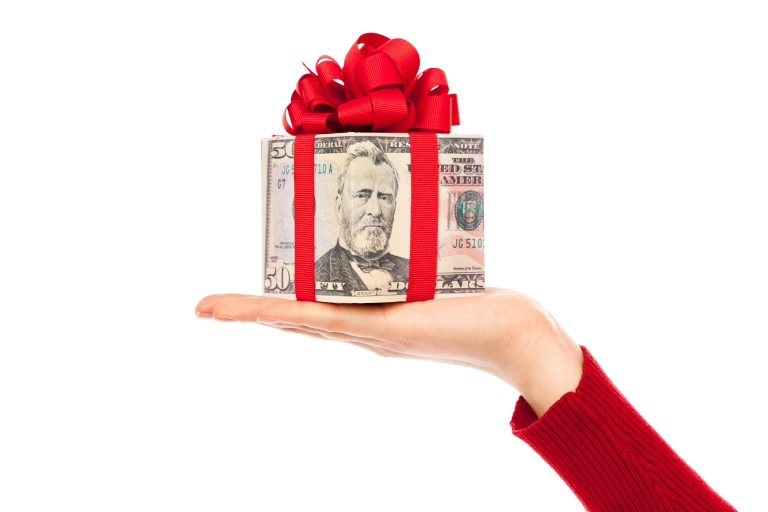 Indiana University and the Bloomington Professional Council work with local partners, including rental companies, automobile service providers and restaurants, to offer perks for IU employees.
Full lists of participating partners are available on the Bloomington Professional Council's website and the CrimsonCard website.
Inside IU Bloomington rounded up some of the best deals available:
Vehicle discounts
Looking to purchase a Ford, Lincoln, Nissan or Hyundai vehicle? Your employee ID can save you some cash.
Ford Motor Company: Access the Ford Partner Recognition Program using partner code INDIU and browse current deals on Ford and Lincoln vehicles. You can save up to $2,200 off the manufacturer's suggested retail price of some models with proof of IU employment.
Andy Mohr Hyundai: Score a new car at 1 percent below manufacturer's suggested retail price by buying your next Hyundai from Andy Mohr Hyundai.
Nissan: By visiting InsideNissan.com and using the Vehicle Purchase Program code VPP018635, full-time IU employees are eligible for up to $5,000 off the dealer invoice price of some models.
Car care discounts
Lessen the stress of car repairs with a lower bill by visiting one of the following locations around town and showing your IU ID card:
Meineke Car Care Center: Receive a 10 percent discount on all repairs.
Midas Auto Service Experts: Receive a 10 percent discount on all repairs.
Jiffy Lube: Take $3 off your next full-service lube, oil and filter change.
Cell phone discounts
Lower your monthly cell phone bill by taking part in your provider's discount plan through IU.
AT&T: Receive 14 percent off your monthly cell phone voice and data charges. Activation and upgrade fees can also be waived for employees with an account in their name.
Sprint: Through the Sprint Discount Program, IU employees can save on new and existing phone plans by using IU Employee Corporate ID GMCT3_IUP_ZZZ.
Verizon Wireless: IU employees with a Verizon More Everything plan in their name are eligible for a 15 percent discount on their monthly data charges. Use the profile ID 130671 to sign up.
Dining discounts
Dining out, or looking for a treat? Try one of these options and show your CrimsonCard to receive a discount. You can also use your CrimsonCard to pay at some local restaurants, along with other perks.
Bruster's Ice Cream: Receive 10 percent off your purchase.
Windjammer Grill at Fourwinds Lakeside Inn and Marina: Receive 20 percent off your purchase.
India Garden: Receive 10 percent off your lunch purchase and 15 percent off your dinner purchase.
Traditions Catering: Receive a 10 percent discount on quarter-sheet and half-sheet cakes.
Fitness discounts
Thinking about joining a gym? Get fit for cheaper at one of these fitness centers offering membership discounts to IU employees.
Campus recreation sports: Faculty and staff are eligible for a Campus Recreational Sports Membership at the discounted annual rate of $264. The membership is valid at the Student Recreational Sports Center and the IU School of Public Health-Bloomington Wildermuth Intramural Center. Faculty and staff can also access the indoor walking track on weekdays from 6 a.m. to 4 p.m. at the Wildermuth Intramural Center for free, without a membership.
Next Generation Personal Training and Fitness: Save $25 on the purchase of a "flex package." Other discounts include 20 percent off a four-week Meltdown Bootcamp, when two or more people sign up at same time, or save 20 percent on an individual sign-up for the eight-week Meltdown Bootcamp.
Ryukyu Kyusho Martial Arts: Receive a 20 percent discount on all classes.
Travel discounts
From cruises to Disney, IU can help you vacation for less.
CruiseOne: Through the Member Cruises partnership, IU employees receive waived booking and transaction fees, reduced fares on selected cruises and access to the "block space" option.
Optucorp: Travel anywhere in the world, or take the cruise of your dreams, and pay in monthly installments. Deals start at $20 semi-monthly. Register online.
Orlando Employee Discounts: Receive exclusive pricing on hotels and vacation homes in or nearby Disney World and Universal Studios Orlando, as well as discounts on tickets for Disney World, Universal Studios Orlando, Sea World and all Orlando theme parks and attractions. To view deals, visit the Orlando Employee Discounts website and input the username 'indiana.'
Housing discounts
Several apartment and housing communities in Bloomington offer rent or application discounts for IU employees. Visit the Bloomington Profession Council's website for specific contact information related to each property.