BLOOMINGTON, Ind. – On Oct. 30, 1938, Orson Welles closed his Mercury Theater presentation by saying, "This is Orson Welles, ladies and gentlemen, out of character, to assure you that 'The War of the Worlds' has no further significance than as the holiday offering it was intended to be."
Just in time to celebrate the 79th anniversary of the now legendary radio drama event, fans and radio scholars everywhere can hear Welles speak these words through newly digitized audio taken directly from the artist's personal lacquer disc recordings.
"We are looking way beyond Indiana University," said Erika Dowell, associate director and curator of modern books and manuscripts at IU Libraries' Lilly Library. "There are scholars of Welles' work all around the world, as well as people who are interested in radio, sound and media studies. We hope to spur more research and teaching of Welles' radio production and bring the existence of our physical collections to the attention of many new researchers."
Carefully secured for decades at the Lilly Library, known as one of the world's great rare books and special collections libraries, the six discs containing the broadcast had long been silent due to concerns over their deterioration. Instead, visiting and local scholars studying Welles' radio innovations could listen to cassettes copied from reel-to-reel recordings of the original discs.
Now – through collaboration with the university's ambitious Media Digitization and Preservation Initiative and support from the National Recording Preservation Foundation – more than 300 rare, master recordings from Welles' personal collection have been digitally preserved and prepared for worldwide listening at IU Libraries' newly newly launched website: "Orson Welles on the Air."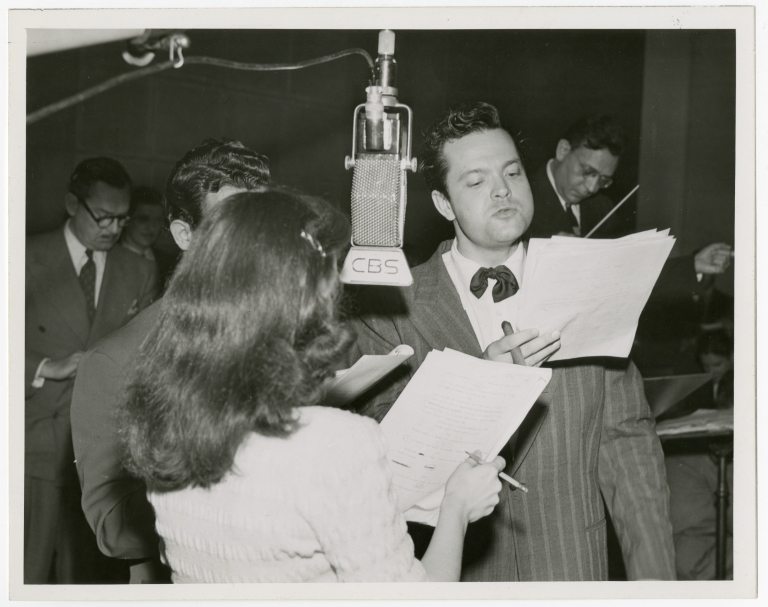 Welles captured his World War II-era radio recordings on lacquer discs, most of which have a glass base with a black lacquer coating containing grooves that carry the sound. According to experts such as Patrick Feaster, a media preservation specialist at IU, lacquer discs are unstable and sometimes fail catastrophically with no warning.
"All of these Orson Welles materials are both significant and very much endangered," he said. "When it comes to this format, we know it doesn't need to be digitized now, it needed to be digitized yesterday."
A $25,000 grant from the National Recording Preservation Foundation galvanized university efforts to save and share the world's most complete original source of audio for Welles' radio work during the late 1930s and 1940s.
In fact, some of the specific episodes housed at the Lilly Library don't appear to exist anywhere else. In most cases, they are original recordings cut directly from the broadcast as they aired – a contrast to materials currently available through other internet sources, many of which are the result of generations of tape traders.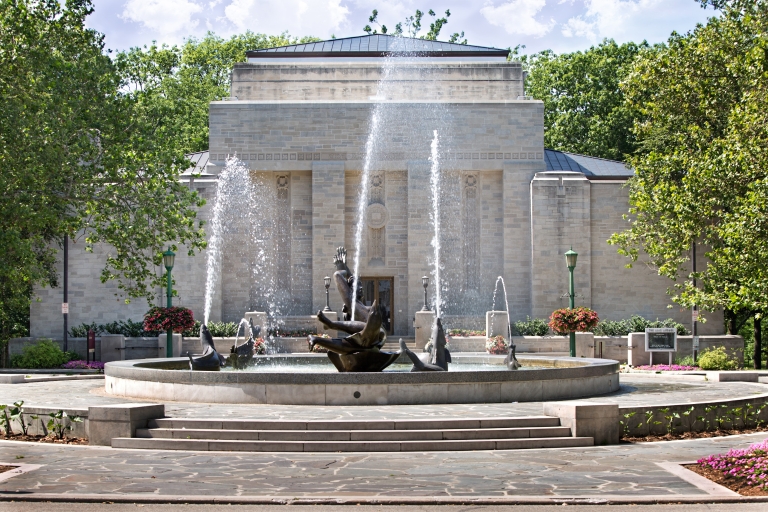 In addition, the Lilly's collection features the related scripts with hand-written notations by Welles. These artifacts have also been digitized and will be presented as part of the newly launched website.
The National Recording Preservation Foundation is an independent nonprofit mandated by an act of Congress to find, preserve and make accessible the recorded history of the United States: its music, broadcasts, speeches and spoken word.  
"What an honor to be involved with a project 'saving' Orson Welles' radio plays for all time and a new generation of listeners, but also to be in partnership with Indiana University, the right restorative hands," National Recording Preservation Foundation executive director Gerald Seligman said. "By acting quickly to support Indiana University, together we saved these irreplaceable master recordings. The contribution to the legacy of American radio cannot be understated, especially when you consider the now unlimited listening by worldwide audiences."
Lilly Library records show that in the past three years alone, 90 researchers from 19 states and 11 countries accessed the Welles manuscripts and related collections. The draw for these scholars includes canonical Welles series such as "Ceiling Unlimited," "Hello Americans," "Mercury Theater on the Air" and "Campbell Playhouse."