Neil Flick has been shuttling between IUPUI and African countries such as Kenya for almost 10 years for the cause of quality health care, despite having no letters like "M" or "D" behind his name.
Flick is the business and finance administrator for Academic Model Providing Access to Healthcare oncology, a partnership of universities and academic health centers working together to save lives in Kenya and to improve health care around the world. Led by the IU School of Medicine, AMPATH brings together universities in North America with Moi University, Moi Teaching and Referral Hospital, and the Kenyan government.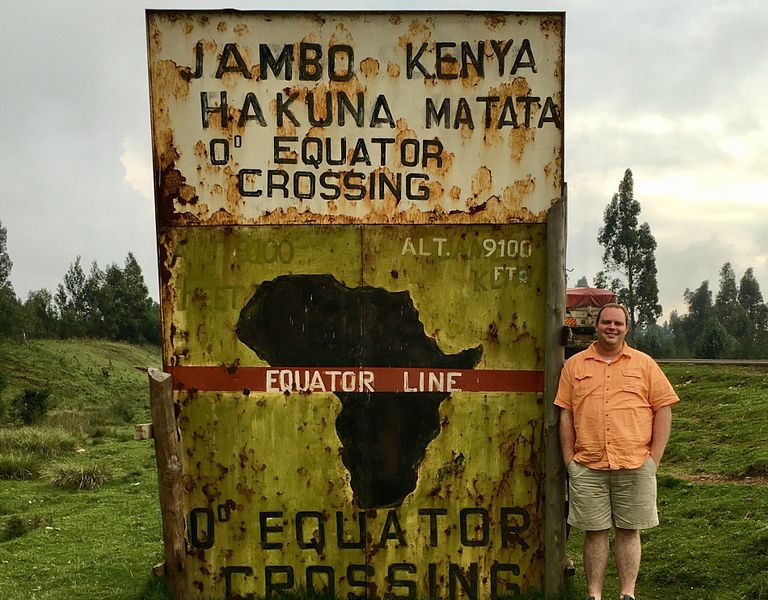 Over the years, students, staff and faculty have helped save thousands of lives by working with Kenya's Ministry of Health. And along the way they have become better doctors, researchers, and administrators serving Hoosiers here at home. 
"I continue to go to Africa," Flick said, "because I don't think anyone should have to die of preventable and treatable illnesses due to the region of the world they are in or because of their ethnicity."
Flick presented his experiences at the 2017 Tusker Tales event that took place Aug. 31, and he will attend the upcoming AMPATH-Kenya Reunion 2017, set for Oct. 28 at Crowne Plaza Union Station. Every few years, the event brings together former students, visitors and supporters to recount their times in Kenya and learn more about AMPATH's current work.
Dr. Jenny Baenziger works as the clinical preceptor for students and residents rotating at Moi University. She oversees more than 20 students and 20 residents each year as they gain experience working in a low-income setting. AMPATH's partnership with Kenya gives these students and doctors a transformational international experience, which benefits them in several ways.
"Students make professional and personal bonds," said Baenziger, an assistant professor of clinical medicine and pediatrics for IU School of Medicine and assistant director of education at IU Center for Global Health. "Kenya and U.S. medical students are colleagues on inpatient medical teams and share patients and knowledge. The best scenarios are when students also make personal relationships – playing soccer after work, watching movies in the hostel, exploring new restaurants together, etc. Many say they still WhatsApp their fellow students after they come home."
Baenziger added that students bring back skills and experience that can help them reach the medical school finish line. They deepen their proficiency in history and their skills with physical exams. They also get the grim realization that there are major discrepancies in health care systems from region to region, country to country.
"Medical students return with increased awareness of poverty and need," Baenziger said. "Frustration in the face of structural injustice, increased ability to make snap judgments of problems in developing countries because they've seen the system from the inside out and met the people involved."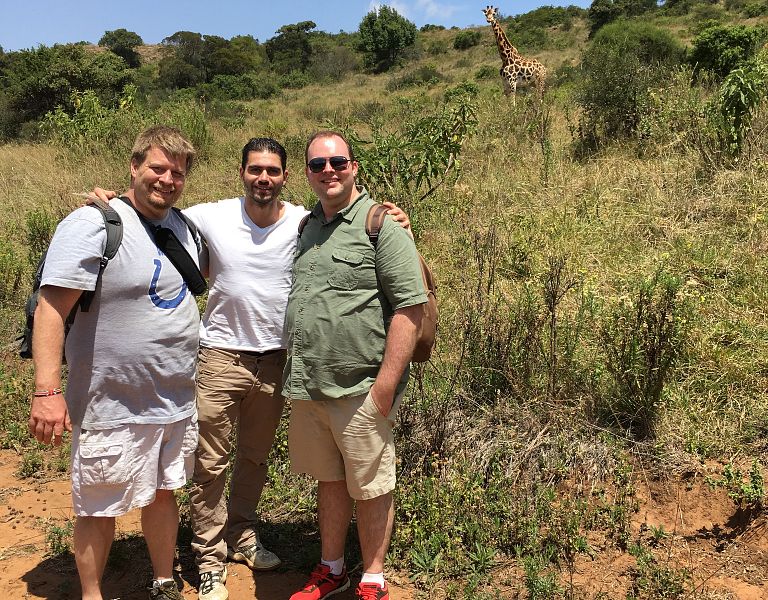 Flick is set to return to Africa in early 2018, this time leading a group of short-term volunteers from Eli Lilly and Company as a part of the Connecting Hearts Abroad Program. Challenges are always talked about before boarding the transatlantic flight, but they aren't truly realized until participants settle in Kenya.
"It's one thing to discuss these challenges sitting in a conference room in Indianapolis, but it means so much more to be able to experience it," Flick explained. "I should mention that it's also entertaining to see people's reactions on their first trip. It is priceless to see people's faces when they see their goat dinner hanging in a window on the street or how skeptical they are as we take them into the bush and crawl under barbed wire to get to a community group meeting."
While he refers to his job as "bean counter," Flick has dedicated much of his career to making sure students and doctors take in AMPATH. 
"Students should get involved as a way to broaden their understanding of the world," Flick said. "And to create systematic change in health disparities."