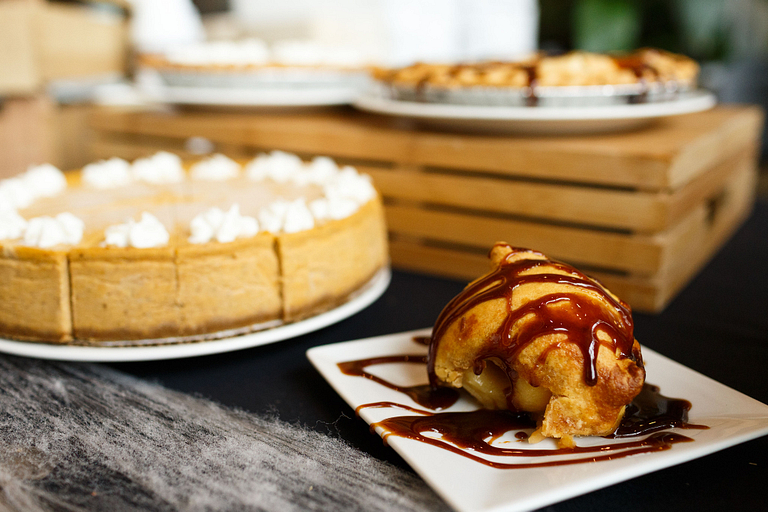 Have your cake and give it, too
This year's United Way campaign has some great events in store that you won't want to miss.
First up is the annual United Way Day of Caring, which comes this year on Saturday, Oct. 21. The event is an opportunity for students and staff to volunteer citywide, allowing participants to get their hands dirty for the benefit of their community. Volunteers work with a variety of nonprofits around town to complete projects that normally wouldn't have the resources. Check out Inside IUPUI next week for photos from the event!
If you're looking for a way to give while staying indoors, check out the United Way Silent Auction and Dessert Showcase. Taking place in the Campus Center Atrium from 11 a.m. to 1 p.m. Oct. 31, the event will be a fun and festive way to end this year's campaign. Participants will be able to bid on a variety of items while knowing that their purchase will go toward making a difference in their community. And of course, why not sink your teeth into giving with a dessert showcase? Fall-inspired treats will be available for purchase, and we dare you to not try even one. With a portion of the proceeds going toward the United Way of Central Indiana, has giving ever tasted this good?
Center for Research and Learning awards looking for nominees
The IUPUI Center for Research and Learning is looking for nominations for its annual student awards. Faculty are invited to nominate their undergraduate-research mentees for one of these awards honoring outstanding work. An invitation-only luncheon conferring the distinctions will take place in February, with a possibility of winners being requested to speak at a subsequent Center for Research and Learning event. The IUPUI Chancellor's Award for Outstanding Undergraduate Research will be presented at the Chancellor's Academic Honors Convocation on Jan. 31, 2018.
You must nominate your students by 11:59 p.m. Friday, Dec. 15.
Visual communication design conference coming to Herron
Calling all Herron students, alumni and design dreamers! On Friday, Oct. 20, Herron will be hosting a visual communication design conference sponsored by the Herron Alumni Association, AIGA-Indy and the Indiana University Alumni Association.
The event is called "Connect to Design to Connect," and it will allow participants to network with, get to know and learn from real design professionals. There will be four breakout sessions to choose from, each hosted by distinguished Herron alumni. After the breakout sessions, there will be a group gathering with exhibition tables – a great chance to network with other professionals.
The conference will be topped off by a keynote address by Armin Vit in the Basile Auditorium. Vit is the co-founder of the graphic design firm UnderConsideration; a popular blog writer; an author of various design books; and an organizer of design events, conferences and speaking series. After his address, there will be a closing reception in the grand hall.
"Connect to Design to Connect" will take place from 2-8 p.m. in the Herron School of Art and Design in Eskenazi Hall. The cost is $35 for general admission, $20 for IUAA and AIGA members, and $10 for current Herron students or to sponsor a student. All who are interested in a career in design are encouraged to attend.
Health and Benefits Fair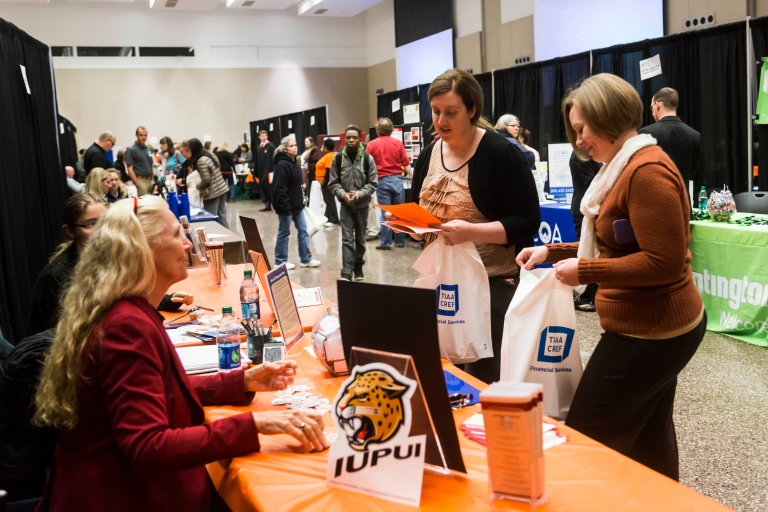 IUPUI's annual Health and Benefits Fair will take place from 9 a.m. to 2 p.m. Friday, Oct. 27, on the Campus Center's fourth floor. The fair is a chance for faculty and staff to study up on the resources available to them to promote their health as well as have some fun along the way.
Highlights of this year's event include free food, flu shots, free health screenings, giveaways and even a Fresh Produce Market headed by IUPUI's own Chef Roger. There will be breakout sessions and representatives from different benefit providers as well, making this event a must for anyone wanting to stay on top of their health and wellness. Learn more about IU employee benefit plans with representatives from Anthem, IU Health Plans, Cigna, Care.com, IUEAP, Fidelity, TIAA, Nyhart and more.
Attending the Health and Benefits Fair is free.
Día de los Muertos with Café con Pan
At a time when the Halloween decorations are going up and costumes are in high demand, many are preparing for a very different kind of celebration: Día de los Muertos, or Day of the Dead. Taking place Nov. 1, the day is celebrated throughout Latin America but is particularly central to Mexican culture. The holiday is often marked by lively festivals that celebrate the lives of deceased loved ones instead of mourning them.
To learn more about this tradition, join IUPUI's Café con Pan, a monthly series focusing on Latino culture. The event will take place from 4:30 to 6:30 p.m. Oct. 31 in Room 101 of Taylor Hall and will feature crafts, education and more!