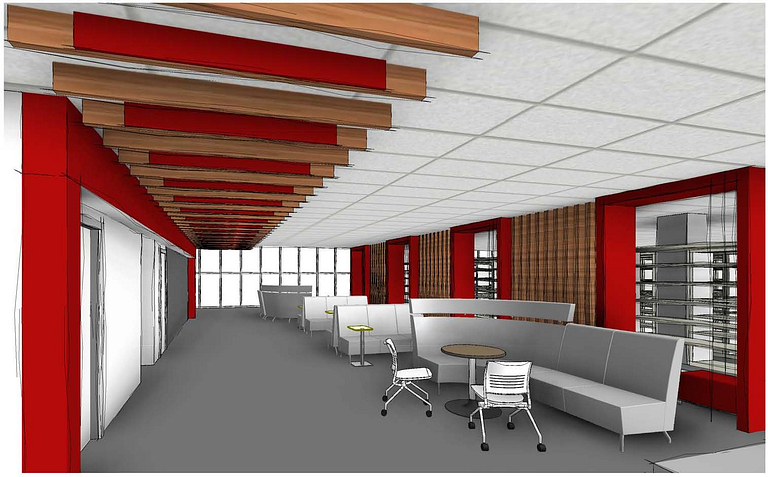 Reading and renovations coexist at University Library
Everyone's favorite study spot is getting a facelift this fall. University Library's third and fourth floors are getting their first major renovation since the library's opening in 1993. Once completed, the third floor will have improved private study spaces, while the fourth floor will boast better group study and collaborative spaces. More than 400 new tables, couches and other seats will be added, matched only by the 400 new power outlets and USB ports. 
With renovation beginning immediately and continuing through to the beginning of spring semester, students may be concerned that their study time will be compromised. But most of the disruptive work will be done after hours, and no construction will take place between Thanksgiving break and finals week. Keep calm and study on!
Giving gives back no matter who you are, a new study shows
The Women's Philanthropy Institute at the IU Lilly Family School of Philanthropy has released its annual study, "Women Give 2017." The study, which is part of the institute's mission to understand how gender affects giving, explored the connection between life satisfaction and charitable giving.
The study found that those who give to charitable causes are happier than those who don't, regardless of gender or marital status. Additionally, the more people give, the happier they are. But although men, women, single individuals and married couples all experience a boost in life satisfaction, the way men and women experience that boost is different. Men get more of an increase in happiness when becoming a donor, while women generally see a greater increase as they increase their giving over time. 
Additionally, the study found that households experience higher satisfaction with higher giving when women make or share in the charitable decisions, and that the impact of these boosts is greater in middle- and lower-class households. You can see all findings, as well as find out more about the Women's Philanthropy Institute, on the Lilly School of Philanthropy website.
Calling all young entrepreneurs
JagStart is an entrepreneurial competition open to full- and part-time IUPUI and IUPUC students at the undergraduate, graduate or professional level who are currently enrolled and in good standing. The next competition will take place in the spring 2018 semester and will be an opportunity for entrepreneurially minded students to develop their ideas and present them to community experts.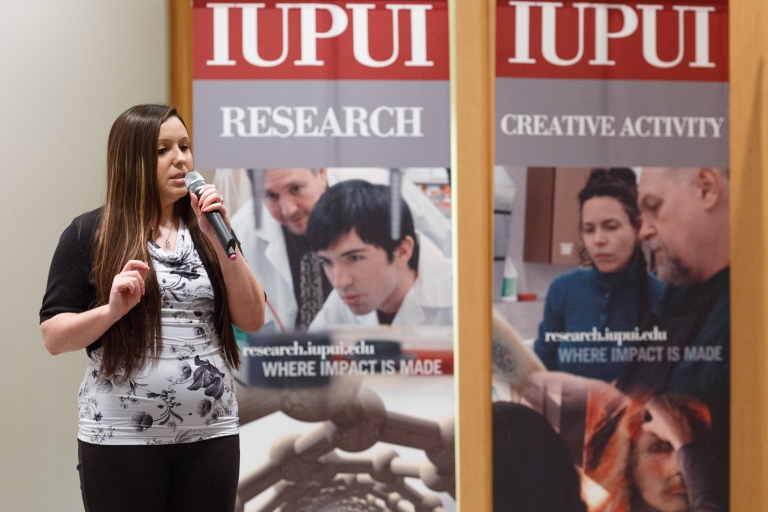 A series of workshops has been organized to get information to potential competitors. The first set of workshops will take place Tuesday, Oct. 31, in Room 1126 of University Library. The sessions, which are identical, will be 10-11 a.m. and 11:30 a.m.-12:30 p.m. Interested students need to attend only one of the two sessions that day.
More information and instructions on how to register can be found at the Crimson Catalyst blog.
Future of Learning Institute coming to IUPUI
Issues in higher education will be the topic of discussion at this year's William M. Plater Institute on the Future of Learning. Taking place from 8 a.m. to 1:30 p.m. Dec. 1 in Room 450 of the Campus Center, this year's institute is titled "Nurturing a Community Culture of Health through Interdisciplinary and Integrated Approaches."
The keynote speaker of the event will be Alonzo L. Plough, vice president, of research-evaluation-learning and chief science officer of the Robert Wood Johnson Foundation. The institute is also inviting researchers, staff and students to submit original pieces of scholarly work for presentation at the event. Instructions on how to submit a presentation and how to register are on the institute's website.
Research becomes practice with annual showcase
The public is invited to attend this year's IUPUI Center for Translating Research into Practice Annual Community Showcase. Coming up Nov. 1, the event is free and will take place in Room 405 of the Campus Center.
The event will showcase the research of several of IUPUI's distinguished scholars. It represents the link between research and application, as presenters discuss how they translated their research into real-world practices in our communities. Faculty will present on such topics as drug development, public and environmental affairs, and liberal arts.
Register to attend soon!
IUPUI to host undergraduate research conference 
All those involved in undergraduate research are invited to attend the 23rd annual Indiana University Undergraduate Research Conference. The goal of this event is to showcase the impressive and creative research being done by undergrads from across IU's campuses. It will take place Nov. 17 at the Campus Center. Registration information is available on the Center for Research and Learning's website.