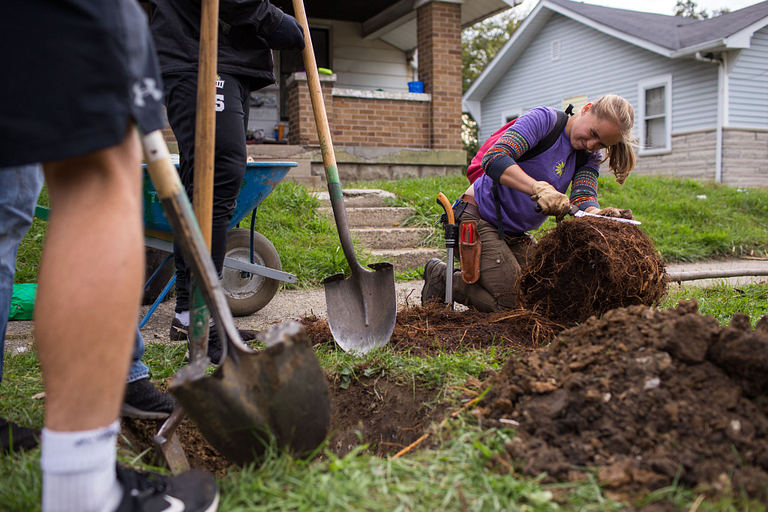 More than 300 IUPUI students, faculty and staff members spent Saturday morning volunteering across Indianapolis. The annual Day of Caring was Oct. 21, which saw community involvement outside on a beautiful fall day as well as inside some of the city's nonprofit organizations.
Each fall, IUPUI partners with United Way to host Day of Caring, bringing Jaguars in service to the Indianapolis community. Volunteers impact the nonprofits and the community overall by helping to complete projects the organizations may not have the time, staff or money to address.
Some Jags trimmed out paper snowflakes at the Indiana State Museum to supply young visitors for the winter season, while others planted trees near Gladstone and 10th streets. The tree planting was a partnership with Keep Indianapolis Beautiful.
Other service opportunities included harvesting plants from the urban garden at Growing Places Indy and Fletcher Place Community Center, maintaining trails at White River State Park, and marking storm drains with the City of Indianapolis Department of Public Works. Multiple student organizations took part, such as Honors College Floor 8, National Residence Hall Honorary, Alpha Phi Omega and Pre-Dental Club, in addition to various first-year seminar courses.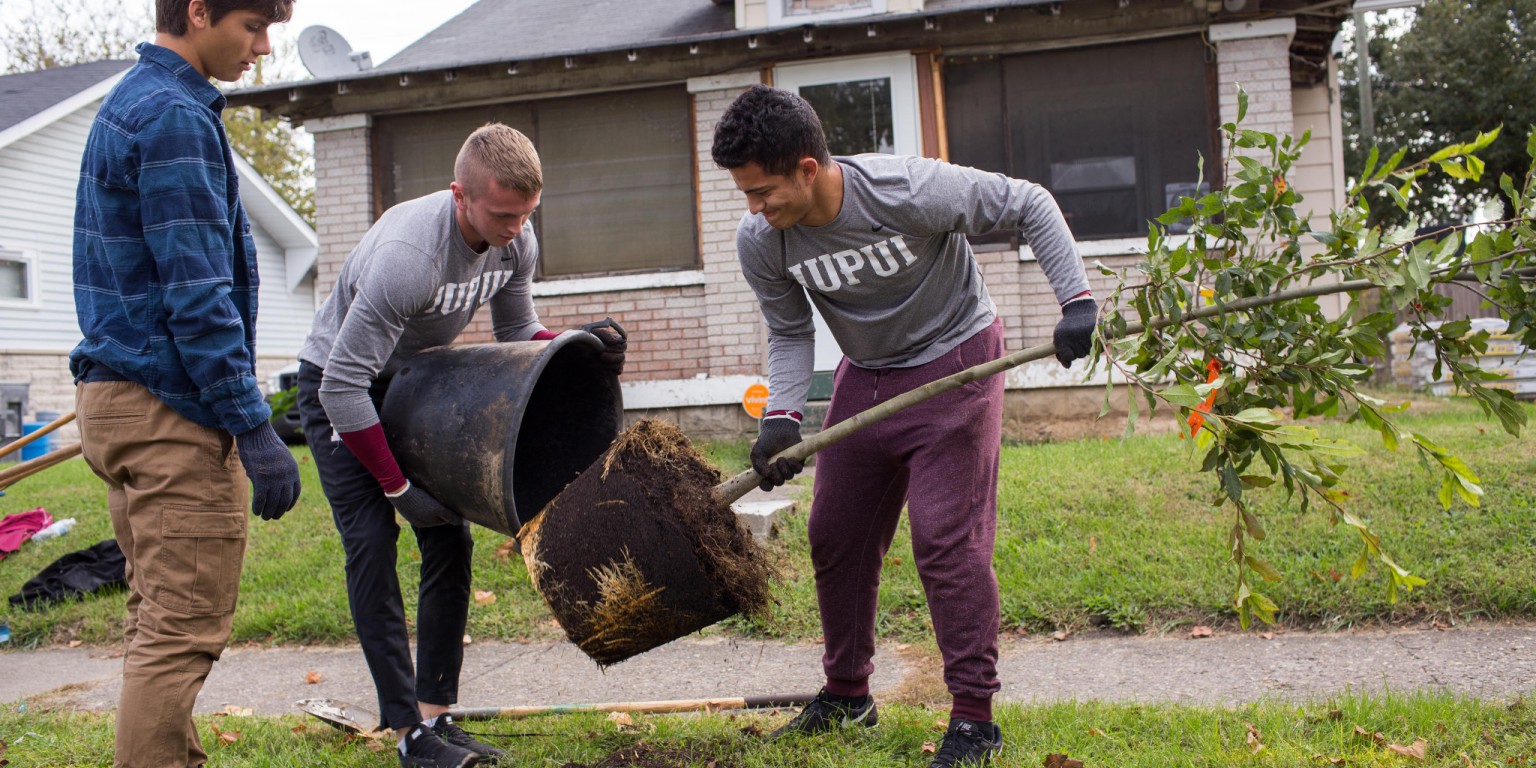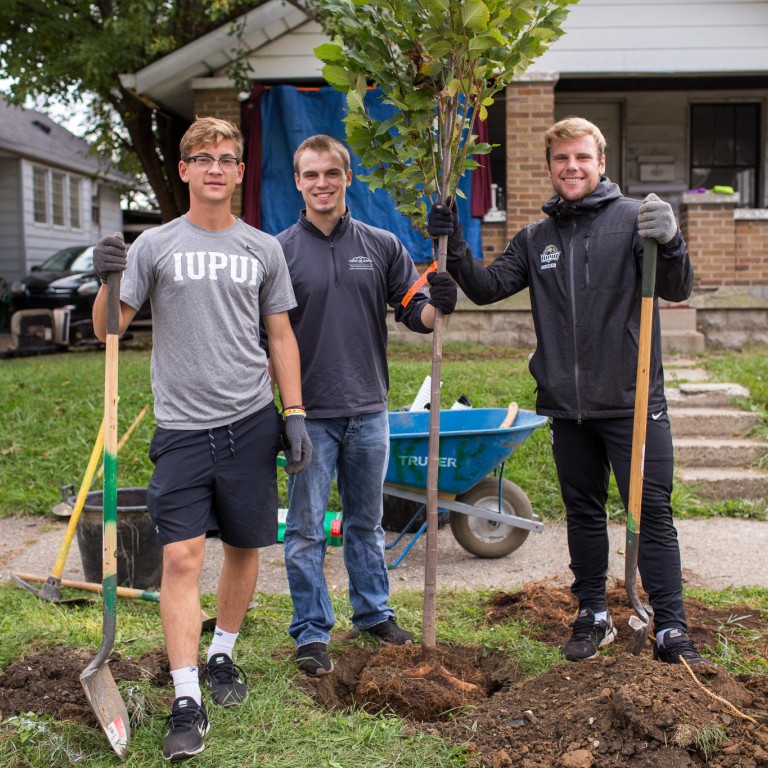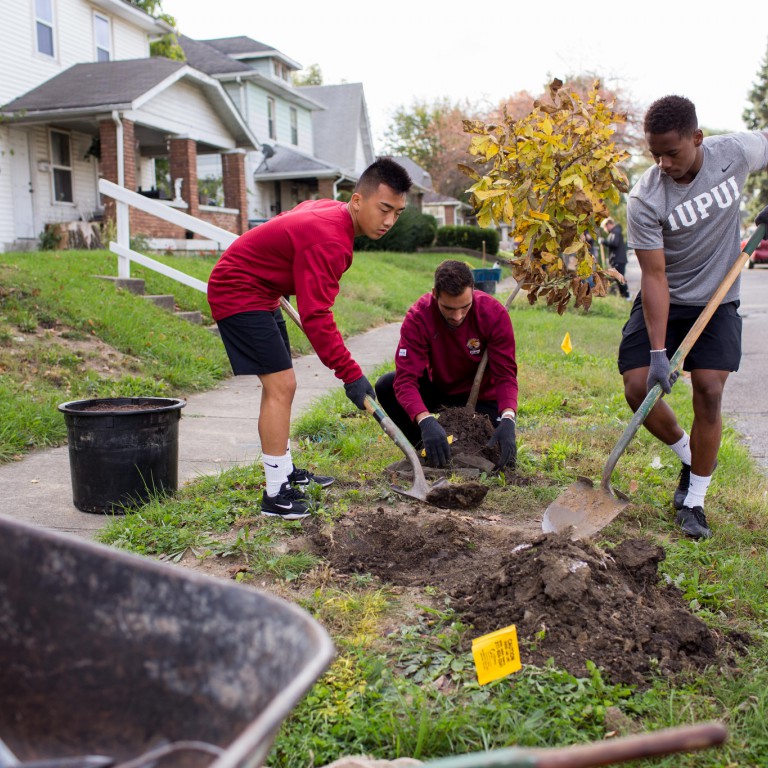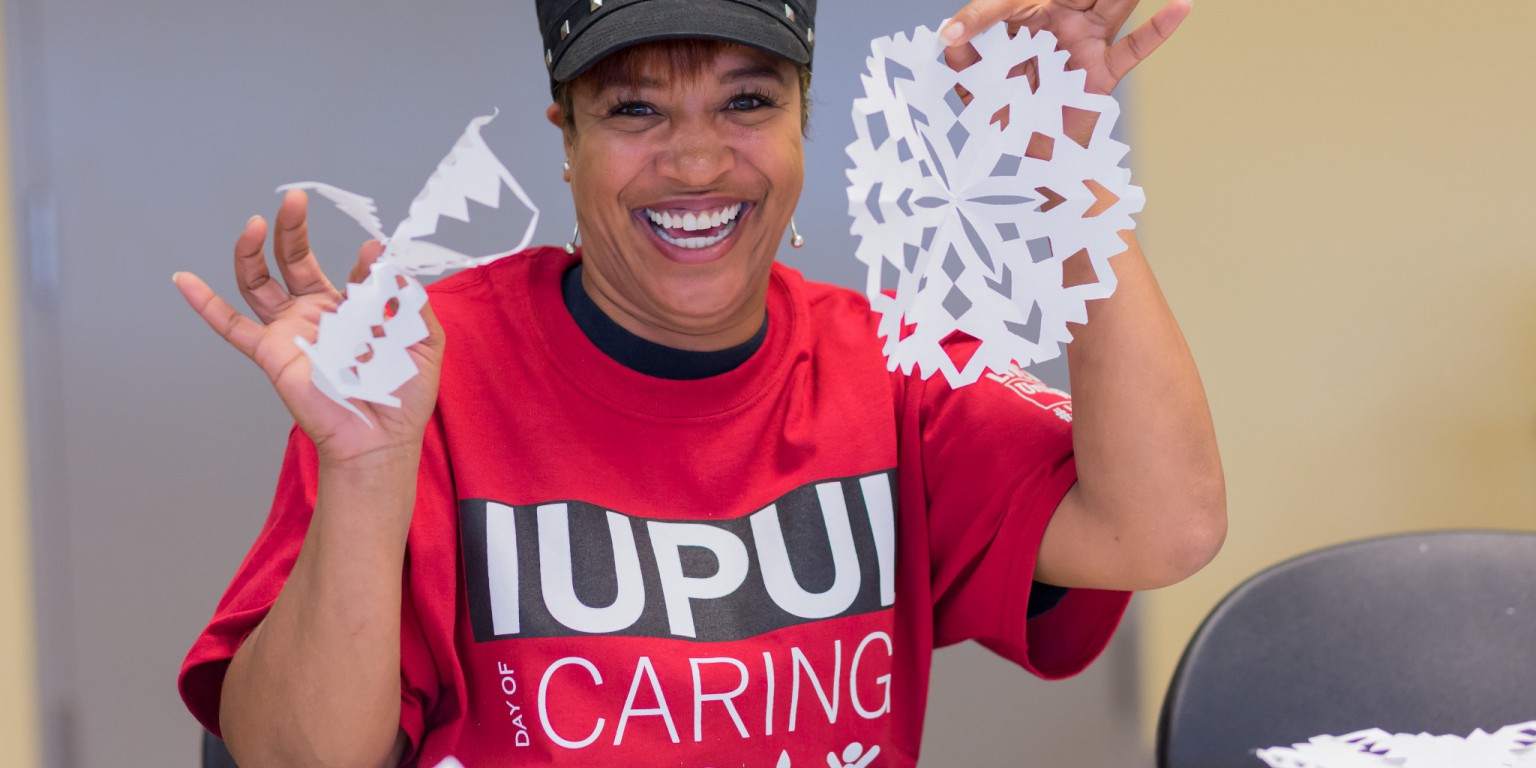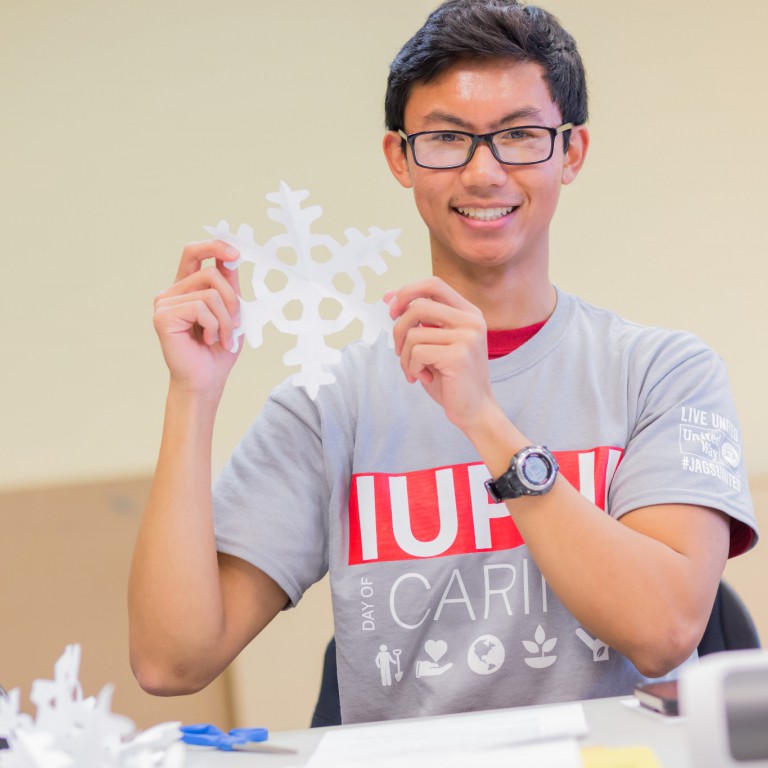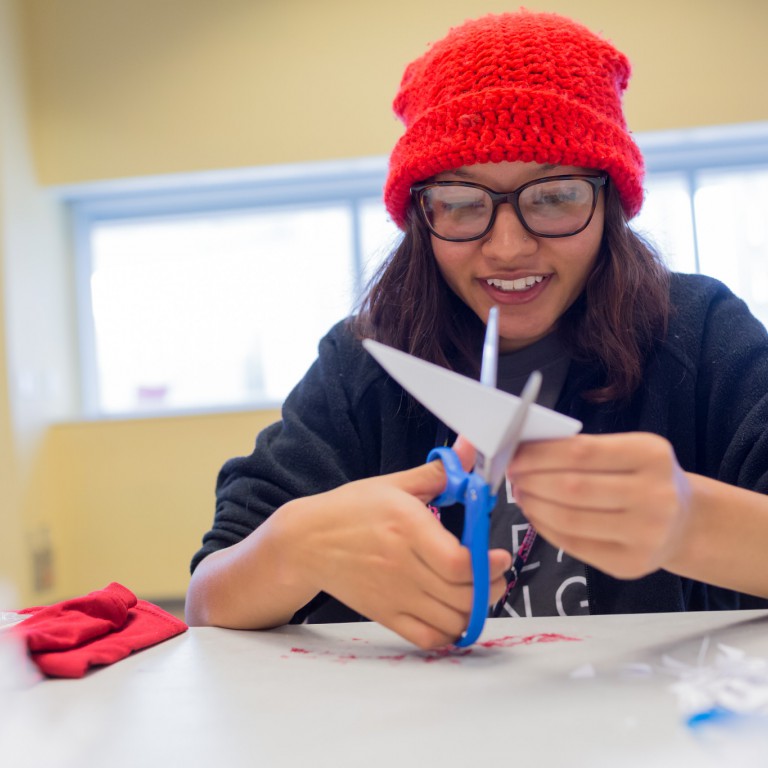 All photos by Liz Kaye, IU Communications