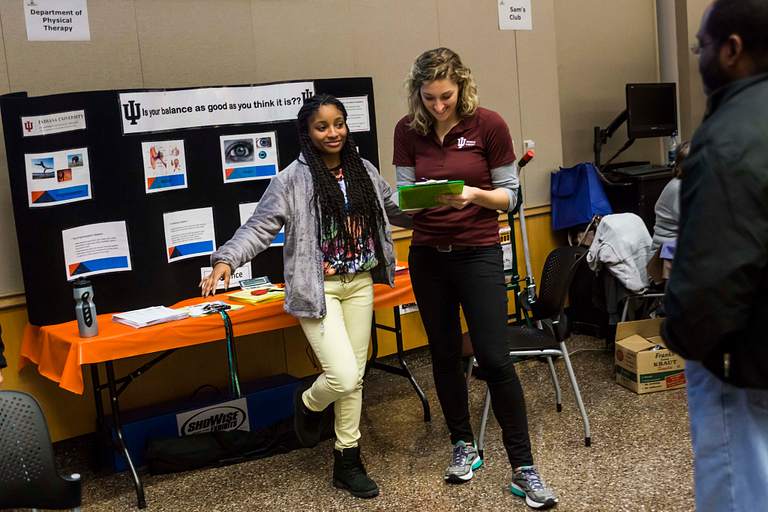 This year's IUPUI Health and Benefits Fair is set to take place from 9 a.m. to 2 p.m. Friday, Oct. 27, on the fourth floor of the Campus Center. You can learn about the different resources available to IU staff to promote their health and wellness, as well as the advantages of IU's benefit plans. Participants will be treated to flu shots, health screenings and giveaways along with a hearty dose of health education.
Got a medicine cabinet full of pills you don't know what to do with? No problem. At the fair, attendees will be able to get rid of unused or expired medication in a safe way at the Drug Take Back booth, provided through the Indiana University Richard M. Fairbanks School of Public Health. They will accept prescriptions, over-the-counter medications, veterinary medications and controlled substances, but no sharp objects like needles or syringes. All contributions will be considered anonymous, but please remove or mark out any personal information and bring items in a bag.
For those who want to learn more about IU employee benefit plans, there will be IU benefit specialists present, as well as representatives from providers such as Anthem, IU Health Plans, CIGNA, Care.com, IUEAP, Fidelity, TIAA, Nyhart and more, ready to answer your questions and help you make informed decisions.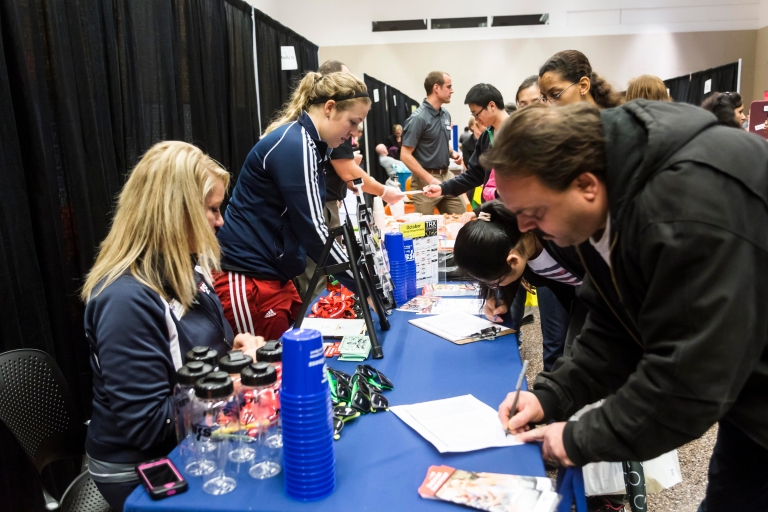 In addition to all of these activities in Room 450, informational sessions will be held in Room 305. Sessions include:
IU Retiree Status and Benefits, 9-9:50 a.m.
Understanding Your HDHP & HSA, noon-12:50 p.m.
Open Enrollment Information, 10-11:30 a.m. and 1-2:30 p.m.
The "IUPUI Anchor Housing Program: It pays to live close to work" workshop is new this year. It will feature members of the Indianapolis Neighborhood Housing Partnership and focus on the program, which offers down-payment assistance to qualifying full-time IU employees who want to buy a home near the IUPUI campus. It can also supply financial assistance for exterior home repairs to full-time employees with homes in the same area. There will be an informational session from 11:30 a.m. to noon in Room 307. If you can't make it, staff from the Indianapolis Neighborhood Housing Partnership will be on hand during the fair, or you can visit them online.
Once you've learned about IU benefits and campus and community resources, you can take that information to the bank by heading over to the Fresh Produce Market in the Campus Center food commons. Brought about by a partnership between Healthy IU, IU Food Services and IU Sustainability, the Fresh Produce Market will include local fruits and veggies available for purchase.
Supervisors are encouraged to allow staff to participate during their workday without using paid-time-off benefits.