INDIANAPOLIS – Medical practitioners may be able to secure chest tubes to their patients more quickly and with greater reliability by using a device developed by Dr. Samer Abu-Sultaneh, assistant professor of clinical pediatrics at the Indiana University School of Medicine.
Chest tube placement, or tube thoracostomy, is routinely performed by intensive care physicians, surgeons, interventional radiologists and emergency room physicians to drain fluid, blood or gas in the pleural space, which is the space between the membranes that line the lungs. The current procedure includes an incision between the patient's ribs and feeds the tube into the pleural space. The chest tube is secured with sutures, allowing accumulated fluids, blood or gases to drain with or without the use of suction.
Abu-Sultaneh said the traditional method of securing the tube with sutures directly to the patient's chest has several common risks.
"Sutured chest tubes, especially smaller-sized tubes, can become dislodged. This can lead to the patient experiencing bleeding, pain and pneumothorax – an accumulation of air in the pleural space," he said. "Suturing also takes a substantial amount of time, which is not ideal in emergency situations. The use of sutures may also limit a patient's movement during recovery because the chest tube is prone to dislodgement."
Abu-Sultaneh said his device addresses these challenges.
"The chest tube securement device offers a way of firmly securing a chest tube to the patient without suturing," he said. "By using a medical adhesive strip and a tube mount, the tube can be secured to the chest wall in a shorter amount of time. It will also be less prone to dislodgement."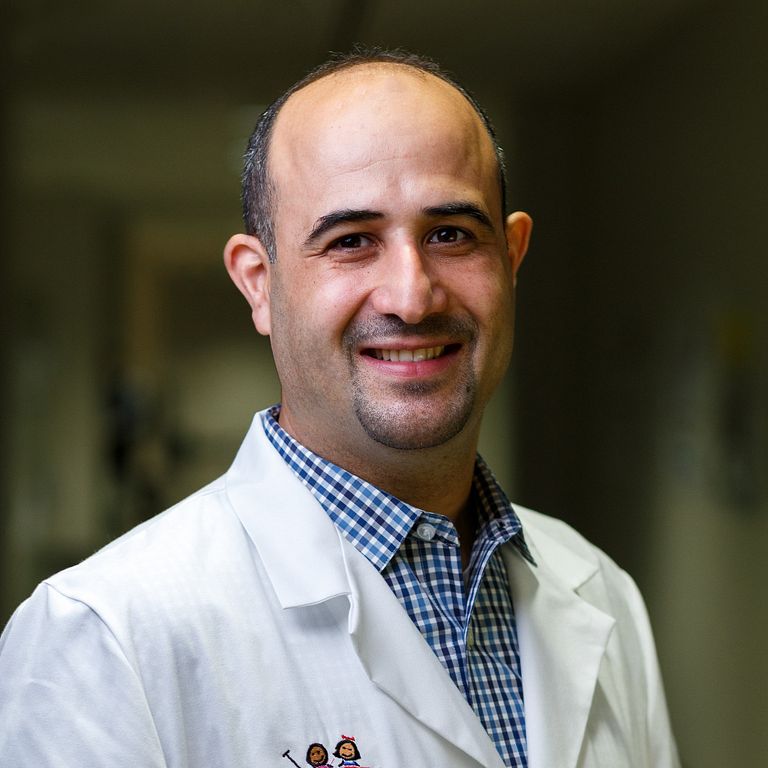 In developing the device, Abu-Sultaneh will test the amount of force that can be applied to a chest tube before it is dislodged from his device and from traditional sutures. He also will calculate the time needed to secure a chest tube with his device and with traditional sutures.
"Should the U.S. Food and Drug Administration approve the device, we could start a trial to use the chest tube securement device on patients," he said.
Abu-Sultaneh has received funding from the Indiana University Innovation-to-Enterprise Central to work with the School of Engineering and Technology at IUPUI to develop and test a prototype. The Innovation to Enterprise Initiatives launched in 2011 to support the research commercialization efforts of faculty at the IUPUI campus.
The Indiana University Innovation and Commercialization Office protects, markets and licenses intellectual property developed at Indiana University so it can be commercialized by industry. IU ICO has filed a full patent application on Abu-Sultaneh's chest tube securement device. For more information about developing or commercializing the device, email dmcnerny@iu.edu or call 317-278-8479 to contact Dan McNerny of IU ICO.
Watch a video about Dr. Samer Abu-Sultaneh's device
About Indiana University Innovation and Commercialization Office
Indiana University ICO is tasked with the protection and commercialization of technology emanating from innovations by IU researchers. Since 1997, IU research has generated almost 3,000 inventions resulting in more than 4,500 global patent applications. These discoveries have generated more than $142 million in licensing and royalty income, including more than $115 million in funding for IU departments, labs and inventors.