In some cultures, gifts are expected during business meetings, or it's considered inappropriate for the bottom of shoes to be visible when sitting with legs crossed.
Indiana University-Purdue University Columbus' upcoming Cultural Business Etiquette Program will teach students, faculty, staff and alumni valuable cultural differences like these to use throughout their career.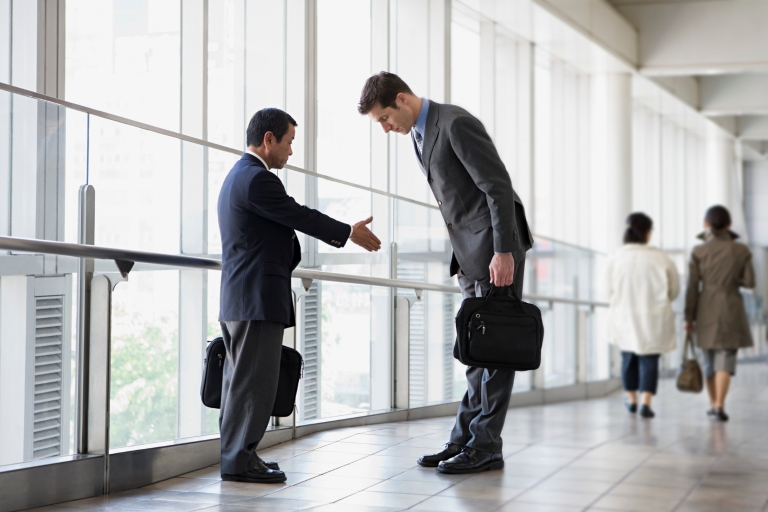 The semi-annual event is in its fifth year of programming. Each semester, a different country or region is highlighted, taking attendees on a tour through eight business-centered areas of the world before starting the list over again. This fall, the program is back at the beginning, with Japan being represented for a second time.
Other countries or regions featured in the past were China, Latin America, India, Russia, the Middle East, France and Germany, and Korea.
"These are the countries predicted to have the strongest economies by 2050," said Cynthia Felsten, the assistant director of IUPUC's Office of Development and External Affairs. "We pick areas where our students and alumni are most likely to conduct business and highlight the do's and the don'ts of business etiquette."
IUPUC partners with the Columbus Area Multi-Ethnic Organization to bring in local business leaders who are originally from the program's focus region or country to speak.
"This program helps students get a leg up for their future, and it helps faculty teach students who will be working all over the world once they graduate," Felsten said.
But the program isn't just for those with careers in business. Felsten encourages students, faculty and alumni in all majors to attend.
Along with learning about proper business etiquette, guests at the upcoming event will have an opportunity to taste authentic Japanese cuisine, learn a few helpful words, such as please and thank you, and discover Japan study abroad opportunities and travel best practices.
The Japanese Cultural Business Etiquette Program will take place at 5 p.m. Nov. 28 at the Columbus Learning Center.