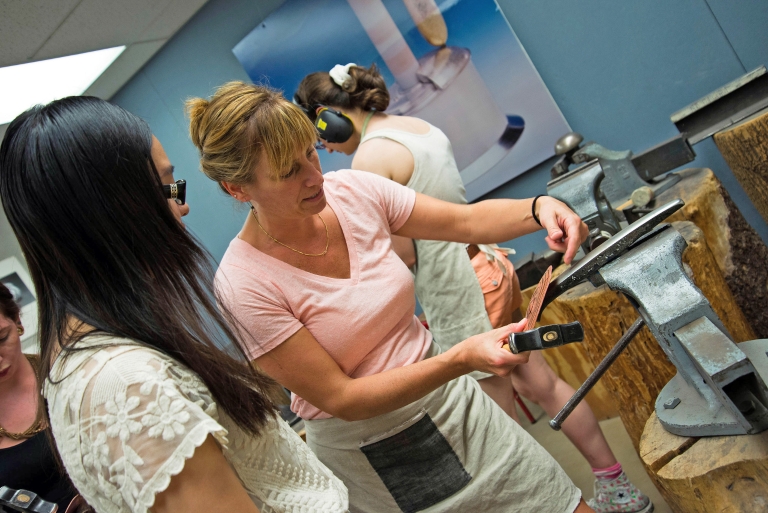 BLOOMINGTON, Ind. – Twelve Indiana University faculty members from campuses across the state have been awarded fellowships from the Fulbright Program, the flagship international educational exchange program sponsored by the U.S. government.
Under the awards, IU faculty members will conduct research and academic activity in Australia, Belarus, Brazil, Estonia, Iceland, Italy, the Philippines, Scotland, Spain and England.
"This year's Fulbright fellows continue a long line of distinguished IU scholars who not only engage in cutting-edge research in their disciplines," said David Zaret, IU vice president for international affairs. "They also become ambassadors for Indiana University, enhancing our linkages around the world. We honor their efforts and achievements."
IU faculty Fulbright recipients and their projects include:
IU Bloomington
David Bish, professor and the Haydn Murray Chair in Applied Clay Mineralogy in the College of Arts and Sciences' Department of Earth and Atmospheric Sciences, is in Italy, studying cultural artifacts from a recently discovered ceramic workshop from ancient Pompeii. He uses mineralogical analyses to interpret the sources and firing conditions of the materials. His host institutions are the University of Federico II in Naples and University of Sannio in Bennevento.
Brian Gilley, professor in the College of Arts and Sciences' Department of Anthropology, is conducting research in Italy. He is examining connections between the colonization of southern Italy in the mid-1800s and that of American Indians in the United States. The University of Salerno is his host institution.
Nicole Jacquard, associate professor of metalsmithing and jewelry design in the School of Art, Architecture + Design, is in Scotland researching visual cues captured in historical Scottish artifacts and combining them with digital interactivity, including augmented reality. Her host institution is Duncan of Jordanstone College of Art and Design.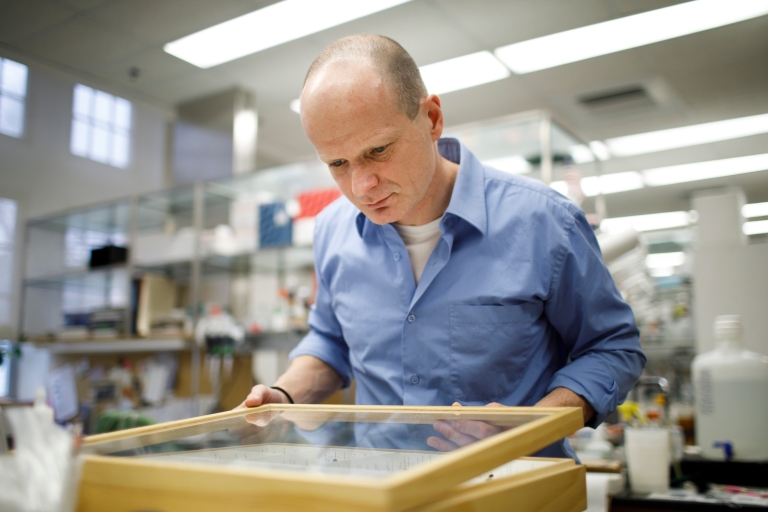 Armin Moczek, professor in the College of Arts and Sciences' Department of Biology, has been named a Fulbright Distinguished Chair in Science, Technology and Innovation. He will travel to Australia as co-leader of an effort to extend evolutionary theory to integrate knowledge from fields such as developmental biology and ecology. Host institutions are the Australian National University and the Commonwealth Scientific and Industrial Research Organization in Canberra, Australia.
Sara Skrabalak, the James H. Rudy Professor in the College of Arts and Sciences' Department of Chemistry, is conducting research in Spain on developing strategies to monitor chemical processes with nanomaterial materials. Her host institution is the Center for Cooperative Research in Biosciences in San Sebastián, Spain.
Virginia J. Vitzthum, professor in the College of Arts and Sciences' Department of Anthropology and senior scientist at the Kinsey Institute, is conducting research in Iceland on the effects of seasonal extremes in darkness on women's physiology, including reproductive and immune functioning, sleep and psychosocial well-being. Her host institution is the University of Iceland in Reykjavik.
Maisha Wester, associate professor in the College of Arts and Sciences' Department of African American and African Diaspora Studies, is in England investigating Afro-British Gothic literature and sociopolitical deployment of Gothic tropes in British discourses about race from the 18th century onward. Her host institution is the University of Sheffield in England.
Deborah Widiss, professor and Ira C. Batman Faculty Fellow at the IU Maurer School of Law, will travel to Australia to study the country's support for workers who are also juggling family responsibilities, including a recently enacted paid parental leave law. The Melbourne Law School is her host institution.
IUPUI
Carlton Waterhouse, professor of law and dean's fellow in the IU Robert H. McKinney School of Law, is conducting research in Brazil on law and social dominance in the criminal justice system. His host institution is FAESA – Faculdades Integradas Espirito Santenses – in Vitória, Brazil.
IUPUC
James Mendez, assistant professor of chemistry at Indiana University-Purdue University Columbus, is in Estonia teaching a course on biopolymers (polymers that occur in nature) and conducting research on electrically conductive composites partially derived from Estonian mushrooms. Tallinn University of Technology is his host institution.
IU East
Steven Petersheim, assistant professor of English, is teaching American literature courses in Belarus. He also hosts an American Film and Fiction Club at the Pushkin Library in Minsk. Belarusian State University in Minsk is his host institution.
IU Kokomo
Ligaya McGovern, professor of sociology, is conducting research in the Philippines on the impact of corporate mining on indigenous communities and its implications for an integrated framing of human rights and sustainability. Her host institution is KATRIBU – The National Alliance of Indigenous People in the Philippines – and the Asian Social Institute Graduate School of Sociology, Economics and Social Work in Manila.
The Fulbright Program, which celebrates its 70th anniversary this year, was created to build relations between the U.S. and other countries to find solutions to global challenges and shared international concerns. Over 160 countries participate in the program.
The IU faculty members are among 1,200 U.S. citizens selected for this year's grants, which have sent over 360,000 students, scholars, teachers, artists and scientists abroad.