The Mathers Museum of World Cultures on the Indiana University Bloomington campus will explore Syrian material culture and textile history through its "A Different Look at Syria" exhibit on display through January.
The exhibit draws from the collection of Rhodes College professor Dee Birnbaum, who has collected historical women's clothing, jewelry and accessories from North Africa, the Middle East and Central Asia since 1974. She's amassed more than 2,000 pieces of clothing, jewelry, headpieces, masks and shoes.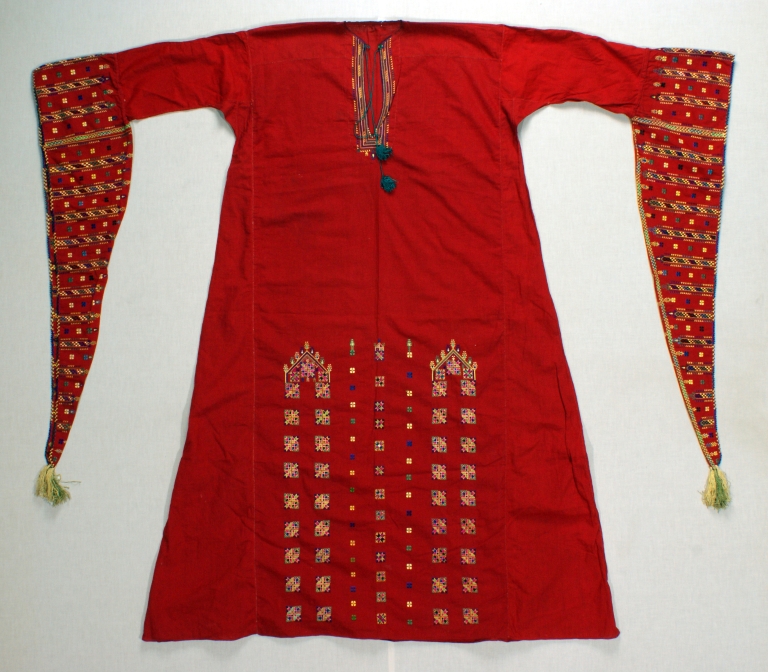 Syria is bordered by several countries, including Lebanon to the southwest and Turkey to the north, as well as Iraq, Jordan and Israel. The closeness of such neighboring countries has caused a blend of cultures, which can be seen in the country's textiles and traditional garments.
The Mathers Museum's chief curator, Ellen Sieber, has been working with Birnbaum since 2013 to bring her collection to the Bloomington campus.
Sieber said that, while current news about Syria's civil war and refugee crisis has overshadowed other aspects of the Middle Eastern nation, this exhibit is intended to highlight the rich and diverse cultures of the area. 
"Syria isn't just one people," Sieber said. "By picking objects from certain regions and by displaying a map we show that Syria is one country but it is not one culture. That's a key aspect we hope people can take away from this exhibit."
Exhibit curator Maggie Slaughter, a Clowes intern at the museum and a doctoral student in religious studies, said she chose items for the Bloomington-based exhibit to specifically focus on the intimacy of Syrian women's lives and how that relates to their traditional attire. 
"One of the principal aims behind the project is to offer the everyday visitor a closer look at what Syria looks like, what it feels like to see the people wearing the garments that truly express their cultural identity," she said. "It's an opportunity to look into the rich history and cultural diversity of Syria, and not just a nation devastated by war."
Director Jason Jackson said the Mathers Museum is always seeking projects that bring special relevance to campus and community partners by connecting on a global level.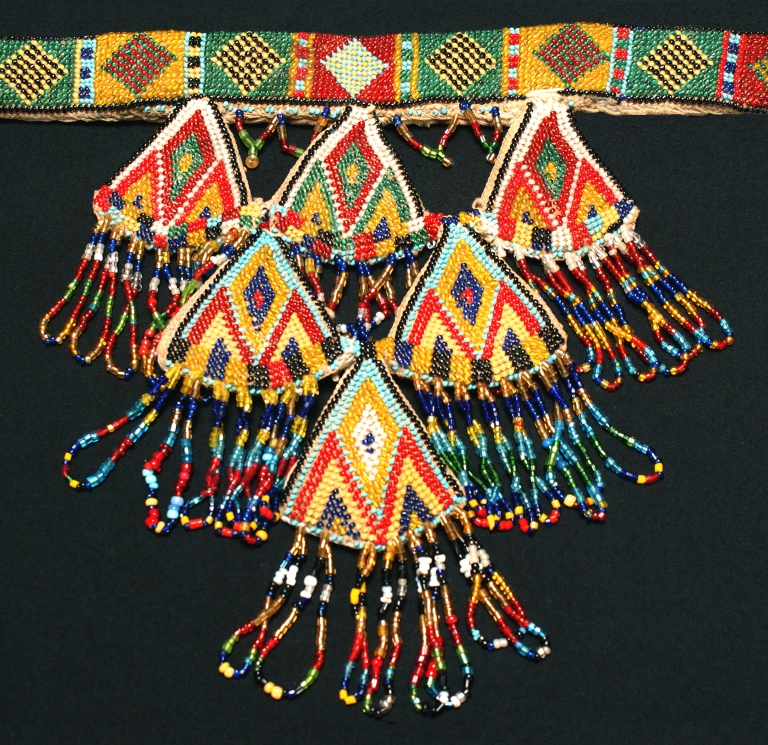 "One of our missions as a museum is to enrich or deepen people's understandings of the world and world cultures," he said. "There's a place in this world for simple answers, but simple answers often lead to problems. What we try to offer are more nuanced understandings.
"In this context of Syria, so many people's first – and maybe only – understandings are now mediated by geopolitical tragedies. It fits with our larger mission to enrich or expand their understandings, and we certainly hope people leave this exhibit with a richer or broader sense of Syria as a place with myriad cultures."
"A Different Look at Syria" is open to the public through Jan. 21. Admission to the museum is free.
The Mathers Museum of World Cultures, 416 N. Indiana Ave. in Bloomington, is open from 9 a.m. to 4:30 p.m. Tuesday through Friday and from 1 to 4:30 p.m. Saturday and Sunday.
Related museum events:
Stitching Syria: Crafting National Identities Through the Hands of Women, 4:30 p.m. Jan. 18: Women are integral to crafting the visual landscape of Syrian identities from the Qalamoun Mountains to the souks of Aleppo. Join Maggie Slaughter, curator of "A Different Look at Syria," for a discussion of how the textiles and adornment of Syria offer an intimate perspective into national, confessional and local identities of a country currently framed by international media strictly in the context of its devastating conflict. The event will be free and open to the public.
Roundtable on Syria, 4:30 p.m. Jan. 19: Diane Legomsky, Lydia Lahey, Marian Shaaban, Kadhim Shaaban, Iman Alramadan and Elizabeth Dunn will hold a roundtable discussion about current political and social issues in Syria and the ramifications for refugees and host communities. The event will be free and open to the public.
See a full schedule of events