It often seems we're swimming in an ocean of data, buffeted by secret algorithms that we can't see or understand. Gaining a better understanding of that world is the goal of a new research program at Indiana University Bloomington's Ostrom Workshop.
The Program on Data Management and Information Governance, directed by Kelley School of Business associate professor of business law and ethics Angie Raymond, will establish a multidisciplinary environment in which scholars, policymakers and industry professionals work together to translate research into policy.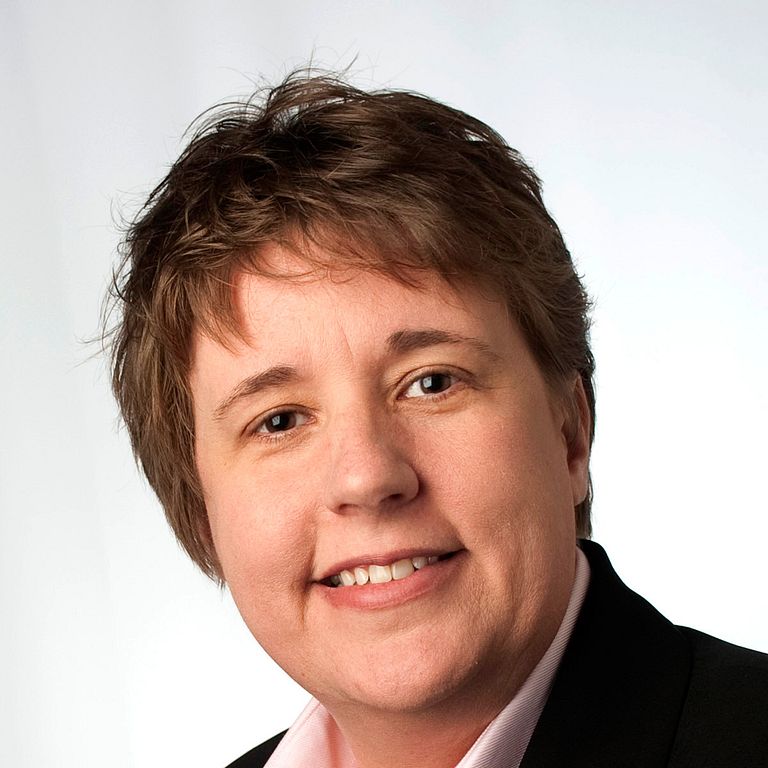 "Data management and information governance present increasingly urgent challenges for scholars, policymakers and the public," said Lee Alston, Ostrom Workshop director, Ostrom Chair, and professor of economics and law. "We are fortunate to have Angie Raymond as our first director of the program. The Ostrom Workshop, with its unique history of bringing together researchers from across disciplines to grapple with difficult issues, is an ideal site for a research center focused on these topics."
Raymond said the initial focus is on identifying IU faculty and researchers from a variety of disciplines who are working on topics related to data management and information governance and see if there are questions they are interested in exploring together.
"I've approached this from the standpoint of, we don't know how many people are having these conversations with small groups of colleagues in their schools and departments," Raymond said. "The first thing to do is to bring people together."
The program launched in November with a campus networking luncheon for researchers. A second program, titled "Who Owns the Data?" and led by Beth Cate of the School of Public and Environmental Affairs, is scheduled Jan. 23.
The program brings together two distinct areas of study. Data management involves understanding and improving the ways in which data are collected, stored, managed, retrieved and used. Information governance involves legal, regulatory and ethical considerations that surround collecting and using information through digital and other means.
Raymond said Indiana University has taken important steps to manage data, including the Media Digitization and Preservation Initiative, which aims to digitize, preserve and make available hundreds of thousands of sound, video and film recordings. But important data exist in a wide variety of forms, including printed documents, written records and dated technology.
"We're going to see a lot of information lost, because it's just not going to be accessible or useable," Raymond said.
Under the heading of information governance, the program will try to gain a better understanding of how businesses, governments and organizations use algorithms to make decisions and monitor online behavior. The algorithms can contain flaws and biases, Raymond said. Yet they shape outcomes that include buying and selling, media consumption, hiring and firing, criminal sentencing, and consumer credit.
"The idea of algorithms is going to be so much an integral part of our lives," Raymond said. "If we realize at some point that we should have regulated this a bit more, it's going to be too late to turn back the clock."
Raymond expects the program to bring together scholars from diverse fields such as computing, law, public policy, business and sociology. She said it will lead to research papers and policy documents and will sponsor conferences and symposia with invited speakers.
At this stage, she is hoping to hear from faculty, staff, students and others who are interested in the topic and want to contribute to the work or learn more about it. She may be reached at angraymo@indiana.edu.
"We would love for them to be part of this conversation," she said, "whether they're a researcher in this area or just someone who's concerned about using their smartphone. They are stakeholders, and we want to hear from them."
The Ostrom Workshop was founded in 1973 by Elinor Ostrom and Vincent Ostrom as the Workshop in Political Theory and Policy Analysis. Elinor Ostrom was awarded the 2009 Nobel Prize in economic sciences. Both Ostroms died in June 2012.
The workshop also includes research programs on Cybersecurity and Internet Governance and on Natural Resource Governance.