In describing her avant-garde conducting style – in which she reserves the right to change anything and everything mid-performance – well-known composer Renée Baker paused to clarify her description of the Indiana University Jacobs School of Music students who will perform the world premiere of a new score she composed for a 1927 silent film.
"The caliber of musicians here is simply amazing," she said. "If you notice, I hesitate to refer to them as students. They're musicians, bar none. They happen to be performing here through their connections to IU, but all I see are musicians."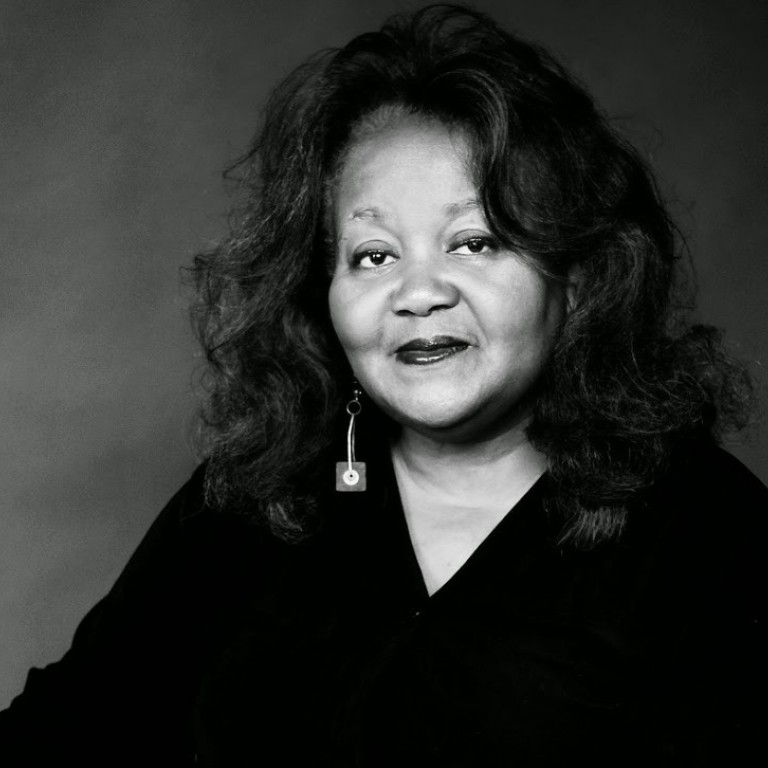 Photos courtesy of Renee Baker, the Black Film Center/Archive and IU Cinema
The premiere of "The Scar of Shame" will begin at 7 p.m. Nov. 4 at IU Cinema and will feature a 15-piece string ensemble from the Jacobs School of Music. Tickets are $8.
But musicians aren't the premiere's sole link to the university. Baker's original score was inspired by the work of Phil Moore, an African-American jazz pianist, orchestral arranger, band leader and recording artist who coached stars like Lena Horne, Dorothy Dandridge and Marilyn Monroe.
Donated to IU's Black Film Center/Archive in 2014, the Phil Moore collection includes 70 boxes of handwritten arrangements and compositions he'd created for various Hollywood films, albums, radio and TV programs and live musical acts over the years.
Baker said she first learned about the Black Film Center/Archive two years ago and was amazed to discover the archive's rich resources when she visited Bloomington.
"I'm looking at this stuff, and I'm thinking, 'There's a black film center and archive where?'" she said with a chuckle. "So I said, let's see if anybody answers the phone when I call. And they did, and they could not have been more gracious to me. I spent two weeks there just reading. I had some holes in my film knowledge I wanted filled, and they got filled."
During one of those visits, she spotted a staffer inventorying Moore's music manuscripts, including his 1939 "Suite for Strings."
"I'm thinking, 'What's all this music doing here? Who is this guy?' And that just started this whole journey of learning more about him and his career," Baker said. "Phil Moore was kind of what I call a 'ghost genius.' Because of the time he lived in and his race, he received little or no credit for much of his work."
Black Film Center/Archive archivist Ronda Sewald said Moore's score had been sitting in a storage locker in California for more than two decades before it arrived at IU as part of a gift from the Mary Perry Smith Black Filmmakers Hall of Fame Archives collection.
"When I think about the odds that we would just happen to be inventorying one of his original string compositions when a visiting film composer with a passion for string ensembles was touring the archives, well, it just feels like fate," Sewald said. "It's always wonderful to see a scholar make use of a collection for research, but this goes beyond that. Not only is Baker drawing attention to Moore's legacy and using it for inspiration, but she's transforming it into something new to express her own unique genius."
As a composer, Baker said, nearly everything she touches comes out through her music.
"With the 1920s, you're looking at ideas to draw a viewer into a film from that period," she said. "But on the other side of the coin, I'm not a period writer. My goal as a composer is to make a bridge between 1927 and 2017, and a sonic landscape for this silent film."
Baker, founding music director and conductor of the internationally acclaimed Chicago Modern Orchestra Project, has composed more than 2,000 works for ensembles, including numerous commissioned pieces for the Chicago Sinfonietta and the Chicago Sinfonietta Chamber Ensemble, Berlin International Brass, Joffrey Ballet Chamber Series and others. In composing for silent cinema, she has created cutting-edge original scores for more than 100 films and performed her work at live screening events with orchestras and ensembles across the globe.
Baker's new score for "The Scar of Shame" was commissioned by IU Cinema and the Black Film Center/Archive, in partnership with the Jacobs School of Music and The Media School. The project was also partially funded by a grant from the Office of the Vice Provost for Research's Collaborative Research and Creative Activity Funding program.
IU Cinema director Jon Vickers said he's thrilled to both highlight Baker's work and bring new life to an early race film that hasn't been seen by many and exemplifies the cinema's vision of creating transformative cinematic experiences accessible for all.
"In addition, it brings together a number of different units on campus, which is a great opportunity to support artists, our campus partners and our students," he said. "It's a win-win across the university."