Preserving Indiana folk and traditional arts is the focus of a new statewide apprenticeship program offered by Traditional Arts Indiana at Indiana University's Mathers Museum of World Cultures.
Funding from the National Endowment for the Arts and the Indiana Arts Commission is enabling master traditional artists to work one on one with apprentices to pass on important traditional knowledge within their community.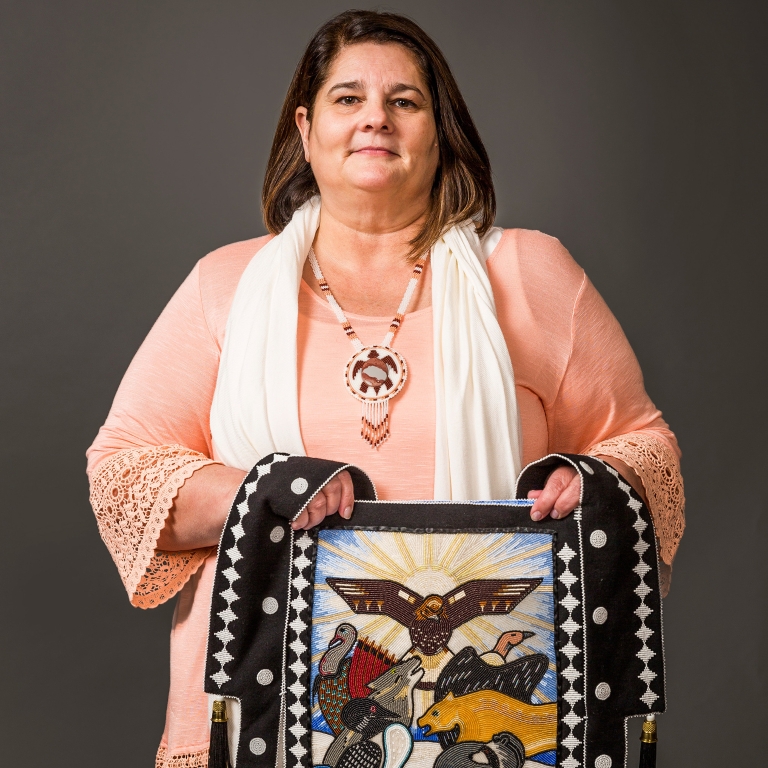 Six apprenticeship pairs have been made this year, enabling apprentices to learn essential knowledge and skills in traditional art forms from master artists.
"This program is unique," Traditional Arts Indiana director Jon Kay said. "It works to ensure that traditional arts continue to the next generation, thereby enriching the life of individuals and communities around the entire state."
Applications were evaluated on the bases of the work and dedication of the master artist, the appropriateness of their selected apprentice and the pair's connection to the community of practice from which their tradition comes.
The 2017 Traditional Arts Indiana apprenticeships were awarded to the following master artists and apprentices :
Tony Artis and apprentice Andre Rosa-Artis, both from Marion County, African drum making
Debra Bolaños and apprentices Alejandra Bolaños and Alyssa Calderon, all from Lake County, Ballet Folklórico and Danza Azteca (Mexican folklore dance)
Daniel Cain, Posey County, and apprentice David Guffey, Vanderburgh County, hoopnet making
Larry Haycraft and apprentice Samuel Haycraft, both from Pike County, hoopnet making
Katrina Mitten and apprentice Saiyah Miller, both from Huntington County, Miami and Great Lakes beadwork embroidery
Jason Nickel, Brown County, and apprentices Iris Nickel and Paolo Ansaldo, Monroe County, blacksmithing
Each master artist will host an apprentice or apprentices for nine months from October 2017 to July 2018. At the end of this period, the apprenticeship groups will showcase their traditional practices at a public event hosted at the Mathers Museum. There will also be additional opportunities for master artists and apprentices to participate in future Traditional Arts Indiana events around the state.
"Traditional Arts Indiana's new folk arts apprenticeship program builds on one of the most time-tested ways of learning," Mathers Museum director Jason Jackson said. "In doing so, it will strengthen our state's culture of designing and making – something that is crucial to our future as it has been in our past."
One of the master artists will visit the IU Bloomington campus this fall to share her work. Mitten will demonstrate Miami and Great Lakes beadwork and embroidering from 10:30 to 11:30 a.m. and from 2:30 to 4 p.m. Nov. 16 at the Mathers Museum, 416 N. Indiana Ave.
She'll also discuss her work with Kay, the Traditional Arts Indiana director, in a public Q&A from 11:45 a.m. to 12:30 p.m. at the museum. The free event will be co-sponsored by IU's First Nations Educational and Cultural Center.
A member of the Miami Tribe of Oklahoma, Mitten was born and raised in Indiana. Although most of the Miami were removed from their ancestral lands, Mitten's family remained in Huntington County.
She learned traditional beadwork by studying family heirlooms and museum artifacts. Her work combines the geometric designs found in Miami ribbon work with the floral patterns of Great Lakes tribes' beadwork, as she incorporates personal experiences and family stories into her art.
Micah Ling and Katlin Suiter are graduate assistants at the Mathers Museum of World Cultures.