Senior economics major Byron Gurzo was walking down the street last fall when he noticed a Campus Bus advertisement written in chalk on the pavement.
"I said, 'Oh, drive a bus? I can do that,'" he said.
Gurzo has been a volunteer firefighter since he was 17 and spends school breaks working at the Montgomery (New Jersey) Township Volunteer Fire Company No. 2 with his two brothers. So tackling the campus bus wasn't too hard compared to navigating a firetruck.
"It's just kind of like a hobby, but not really, and people always ask me, 'Oh, you do so much community service,' because I spend a lot of time there," he said. "But I don't think of it as that, because it's kind of like just a culture you go back to."
Gurzo is now both a campus bus driver and a student supervisor at Campus Bus Service. After he graduates in May, he'll be looking toward a career in finance in New York City.
But for now, he's focused on driving and supervising.
"I like the autonomy of it. Doing either thing, you're not really directly supervised," he said. "No one's standing there, watching over your shoulder, so you can deal with the situations how you think is best."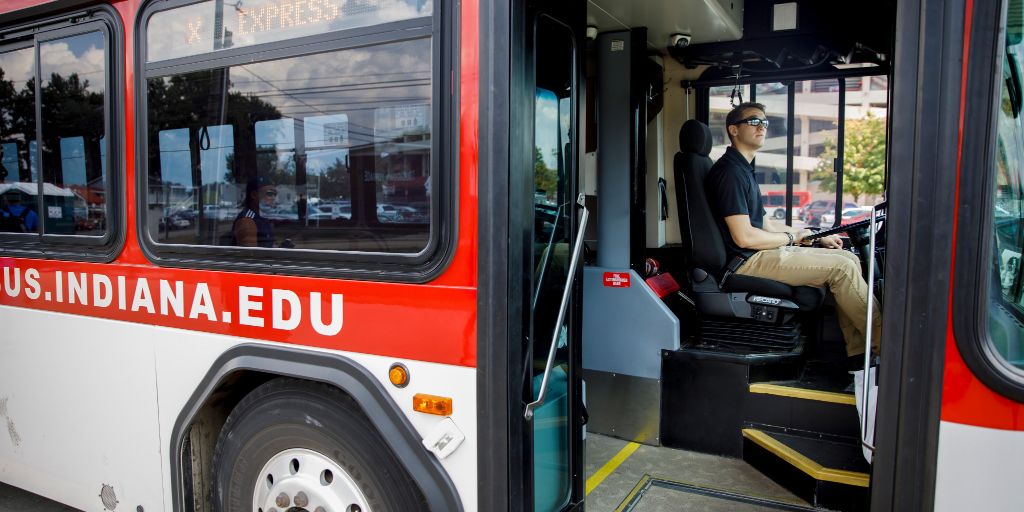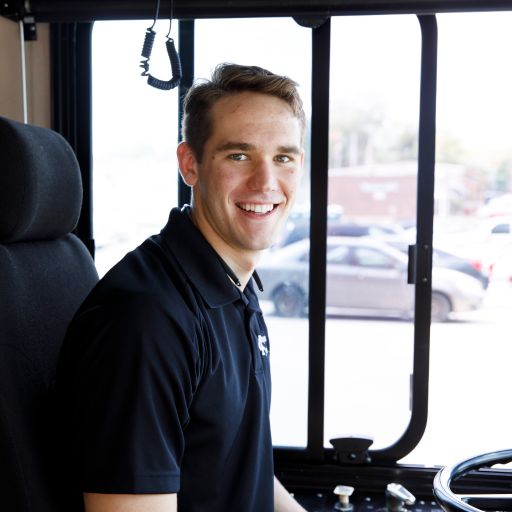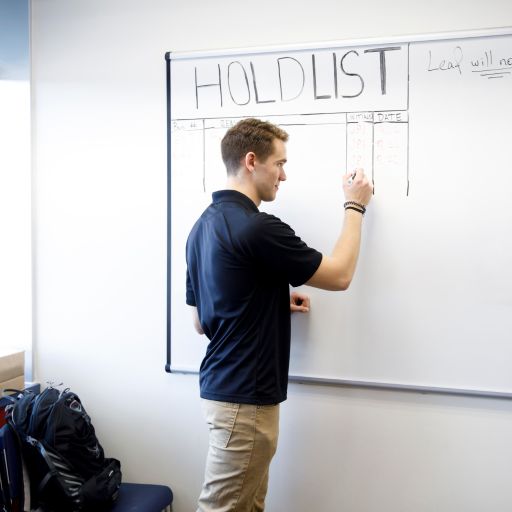 Gurzo has had to deal with some unpleasant and unusual situations, including passengers vomiting and naked strangers hopping on the bus. Most of the time, though, he said routes are easy and drama-free. His background driving firetrucks combined with thorough training through Campus Bus has made for a pleasant job.
"You need a commercial driver's license for IU Campus Bus. The great thing about Campus Bus is they pay for all of it," he said. "They provide all the training, and then they take you down to take the test. They pay for it, and then you get your license, and that's it."
Training involves multiple in-classroom sessions and discussions on tips for best driving practices, as well as drives in the football stadium parking lot. After practicing driving down the Jordan Avenue extension between 17th Street and Fee Lane, trainees prepare for the commercial driver's license test.
"When you've passed, they teach you the routes, and then they'll supervise you driving a route, picking up people, stuff like that," Gurzo said. "And then if you're good to go, the assistant manager will take you on a ride. If he feels comfortable with your driving, then you're good."
Gurzo typically drives 11 hours a week and supervises 14 hours. He said Campus Bus is always looking for more student supervisors, as he and other seniors won't be on staff after graduation.
"There's room for mobility if you don't want to just drive," he said. 
Campus Bus operations manager Perry Maull said Gurzo's ability to balance academics with work has made him a key part of the team, picking up record numbers of regular work assignments and substitutions for other drivers.
Gurzo was even awarded the Career Development Center's Bloomington Campus Student Employee of the Year in the spring, given to him for his commitment to the Campus Bus program.
"When Byron graduates, he will be a great asset to any organization lucky enough to hire him, just as he has been a great asset for us," Maull said.