Liz Brownlee grew up on a family-owned corn and soybean farm in Crothersville, Indiana. Her parents stopped farming in the 1980s, but they maintained the land and rented a portion to their neighbors, who continued using it as farmland. But they were an exception.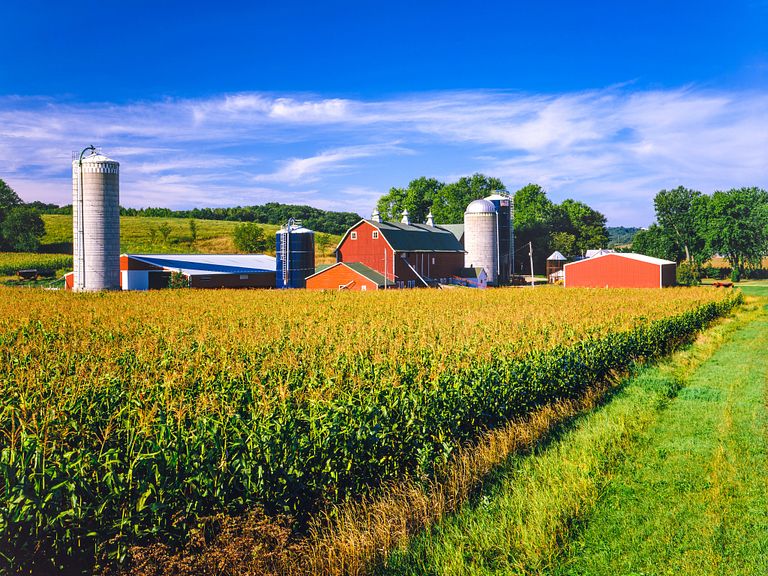 "Now I look around and see places that were farms when I was a kid that were turned into housing developments because there wasn't anyone to take over the land when the farmer died," Brownlee said.
After attending college and learning various aspects of farming in Maine and Vermont, Brownlee moved back home in 2013 to launch the now-thriving Nightfall Farm with her husband, Nate, on her family's property.
At 31, Brownlee is part of a new wave of sustainability-minded, local-first young farmers who want to grow and raise food for their neighbors and shop at local businesses, nurturing their own communities. Two Indiana University researchers, James Farmer and Julia Valliant, want to support farmers like the Brownlees – and the many aspiring farmers who lack the connection of a family farm – by teaching both new farmers and those nearing retirement about different models for amicable and profitable farm transitions, from one landowner to another.
"James and Julia are helping make Indiana a place where young farmers want to live and farm," said Brownlee, who co-leads the Hoosier Young Farmers Coalition and is executive director of Oak Heritage Conservancy. "If we want more access to local food or more sustainable care of our farm land, we need to connect and strengthen our community of young farmers. More people will join that community – they will come home to Indiana to farm or decide to start farming here – if we have a way for them to find and access farmland."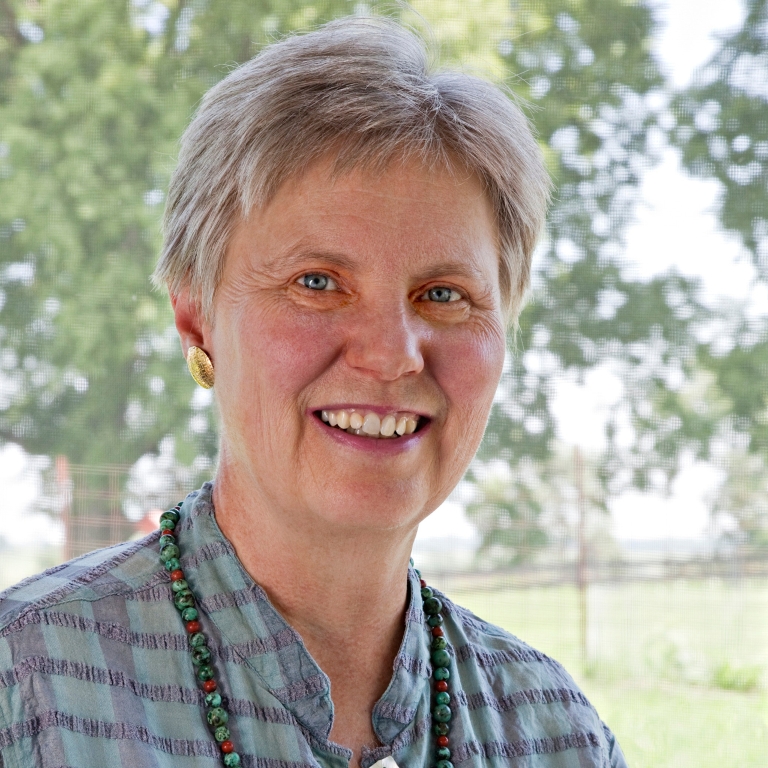 Farmer and Valliant are the lead researchers on a grant from the Sustainable Agriculture Research and Education program, which is funded by the U.S. Department of Agriculture. The project's goal is for farms to continue functioning as farms, rather than being sold in pieces at auction or to a developer, said Valliant, a research associate at the Ostrom Workshop in Political Theory and Policy Analysis at IU Bloomington. He said this can also help new farmers access land, which can be a challenge.
Farmer, an assistant professor of recreation, park and tourism studies in the IU School of Public Health-Bloomington, is principal investigator on the grant, and Valliant is the co-principal investigator.
Part of the project includes a series of performances of the touring, one-actor play "Map of My Kingdom," by Mary Swander, Iowa's Poet Laureate, followed by a workshop that guides landowners through the process of describing and writing about their farms.
The Bloomington performance is free and open to the public from 2 to 4 p.m. Sunday, Nov. 12, at the Ivy Tech John Waldron Arts Center's Rose Firebay. A Legacy Letter workshop for farmers on how to write up a detailed description of a property follows the play, from 4 to 6 p.m., in the same space. Guests are asked to register in advance. Subsequent performances and workshops take place in Indianapolis, Greenfield and West Lafayette.
The play's sole character, Angela Martin, is a mediator in land disputes who shares stories of farmers and landowners she has worked with over the years, taking on the personality traits of each character as she tells their stories. Swander said she hopes the play resonates with those who find themselves working through difficult land transfer and end-of-life issues. The Practical Farmers of Iowa commissioned Swander to write a play about farm transfer after observing the widespread difficulty of this moment of transition for farm families.
During the guided Legacy Letter Workshops, participants will be encouraged to share strategies for talking to their heirs and tenants to ensure their land stewardship values are passed along to the next generation. Each will write a letter detailing their farm's history – including sights, sounds, tastes, smells and memories – as well as goals for its future, why these goals are important and what they hope people will remember about the farm in 10 years.
The USDA forecasts that 10 percent of the land in the U.S.'s North Central region will be transferred to a new owner over the next five years. The North Central region of the U.S. is composed of 12 states, including Kansas, Missouri, Indiana and Illinois. One quarter of this land, 7.8 million acres, will be sold to someone outside the family. Farm transfer programs in other states have successfully helped link unrelated parties to support upstart farmers while maintaining the purpose and integrity of the land.
The IU researcher's three-year grant project also includes a collaboration that brings together pairs of farmers who have successfully transferred land to new owners unrelated to them to record interviews with the national oral history project, StoryCorps. The interviews will be recorded starting in February and will be released on such radio programs and podcasts as "Earth Eats" and "Harvest Public Media."
"We believe that hearing people's stories about their own land transition experiences will help increase participation by landowners in the region's land link programs and those considering leaving the state to become successful farmers," Farmer said.
Campus sponsors of the play and workshops are the Office of Sustainability, the Integrated Program in the Environment, Campus Farm, Food Project, Department of American Studies in the College of Arts and Sciences, the Ostrom Workshop and the Office of the Vice Provost for Research. Monroe County Farm Bureau is also a sponsor.
Events
"Map of My Kingdom" performances are scheduled to take place in Bloomington, Indianapolis, Greenfield and West Lafayette, Indiana. The play lasts just under one hour.
Events
Jennifer Piurek is is director of communications and special projects for the Office of the Provost and Executive Vice President.