IU Bloomington celebrates Native American Heritage Month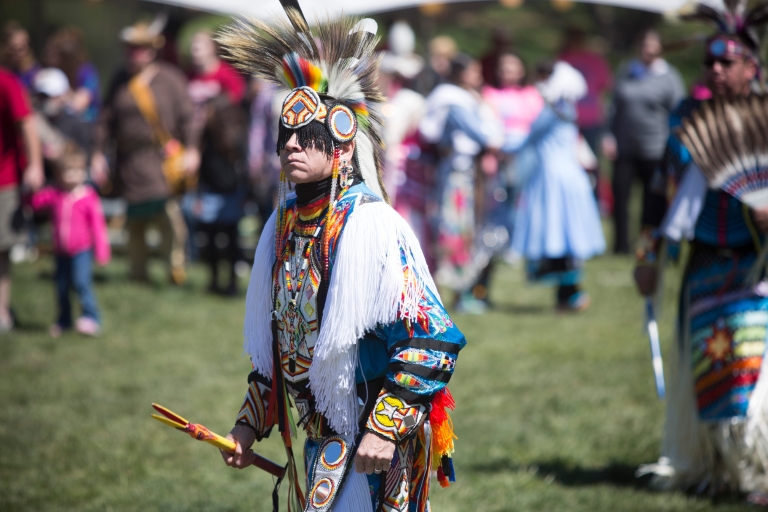 Indiana University Bloomington's Native American Heritage Month celebration for 2017 will feature an array of presentations from distinguished guests, dance performances, educational workshops, film screenings and discussion panels throughout November.
Led by IU Bloomington's First Nations Educational and Cultural Center – an Office of the Vice President for Diversity, Equity and Multicultural Affairs program – students, faculty, staff and the local community will have the opportunity to participate in a spectrum of activities that represent contemporary and traditional Native culture.
Events on campus include a "Crafternoon Open House" at the First Nations Educational and Cultural Center, a film screening of "The Revenant and the 11th Annual Native Film Series at the Whittenberger Auditorium.
World-renowned composer and conductor Penderecki to receive honorary doctorate from IU
Award-winning composer and conductor Krzysztof Penderecki, one of the world's most distinguished musicians, will receive an honorary doctoral degree conferred by IU President Michael A. McRobbie at 11 a.m. Nov. 13 at Auer Hall. Penderecki will also conduct the IU Jacobs School of Music Oratorio Chorus and Philharmonic Orchestra in a performance of his seminal work "St. Luke Passion" at 8 p.m. Nov. 15 at the Musical Arts Center.
A conversation with Penderecki will also be featured in an IU Jacobs School of Music symposium, "Politics Meets Culture: The Political and Historical Significance of Penderecki's 'St. Luke Passion' (1966)" at noon on Nov. 15 in Ford-Crawford Hall in the Simon Music Center.
The IU Jacobs School of Music and School of Global and International Studies organized Penderecki's visit and performance in Bloomington in light of his major contributions to contemporary music and the significant impact of his works on the culture and politics of central and Eastern Europe.
$5 million gift to IU establishes Tobias Center for Innovation in International Development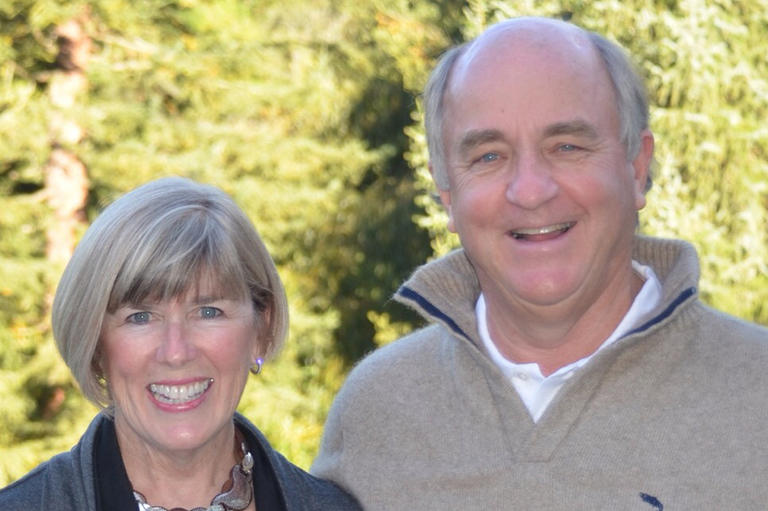 A gift of $5 million from Deborah and Randall Tobias to IU will establish a new center focused on international development at the School of Global and International Studies.
The Randall L. and Deborah F. Tobias Center for Innovation in International Development is intended to be a hub and laboratory for research and teaching in development, designed to develop a new generation of leaders in the field. Faculty and students will work on identifying best practices in delivery of international assistance while examining metrics to assess aid effectiveness and creating self-sufficiency for aid recipients. The center will promote research of innovative approaches in the field, looking particularly toward partnerships with international donors.
The center will formally start with a two-day conference Nov. 10 and 11. The inaugural Tobias Center Conference, "Visions of Development," will bring together development experts from around the world to discuss these topics with IU faculty.
Free registration is available on the conference website.
Human Resources and IU Health Center host Health and Benefits at IMU
Discover more than 60 campus and community resources that support your health and wellness at this year's Health and Benefits Fair. The event will take place from 10 a.m. to 2 p.m. Nov. 8 in Alumni Hall and the Frangipani Room at the Indiana Memorial Union.
Employees can enjoy flu shots, free food and smoothies, giveaways, chair massages, and free vision and hearing screenings from IU Health Center representatives during the fair. They will also have the opportunity to learn more about IU employee benefit plans and get assistance from Human Resources with open enrollment elections.
Information sessions about open enrollment and high-deductible health plans and health savings accounts will take place in the Oak Room at the IMU.
IU offers course on groundbreaking choreographer Twyla Tharp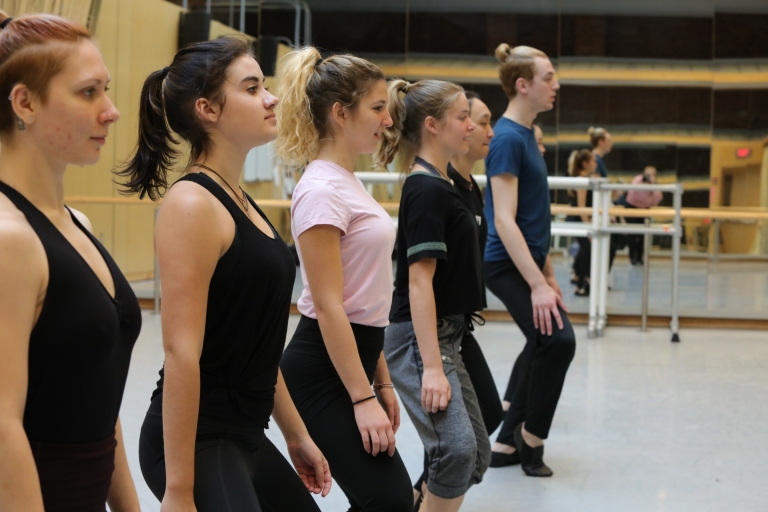 IU is home to the world's first academic course focused on the work of dance luminary Twyla Tharp, whose unique approach to choreography inspires creativity in the performing arts world. Tharp's direction, choreography and dancing on stage and screen have earned her two Emmy Awards, a Tony Award, 19 honorary doctoral degrees, a Kennedy Center Honor and a MacArthur Foundation Fellowship, among many other accolades and honors.
IU President Michael A. McRobbie worked with Tharp to bring the class to IU, an effort that sparked a collaboration between the Jacobs School of Music and the Contemporary Dance Program in the Department of Theatre, Drama and Contemporary Dance, where the course is officially housed.
Tharp will return to Bloomington on Dec. 12; more details about the visit will announced closer to that time.
IU Maurer School of Law presents Distinguished Service Awards
Four alumni of the IU Maurer School of Law received the school's Distinguished Service Award at an Oct. 27 luncheon at the Indiana Memorial Union. Established in 1997, the award recognizes alumni who have distinguished themselves in service to their communities and the school in ways far exceeding traditional business, professional and civic duties.
This year's recipients are:
Jeffrey J. Kennedy, '67, retired partner, Kirkland & Ellis, Chicago.
Martín Montes, '95, director of regulatory affairs for Commonwealth Edison, Chicago.
Susan Blankenbaker Noyes, '83, founder of Make It Better Media, Wilmette, Illinois.
Courtney R. Tobin, '92, senior vice president and chief compliance officer, Sycamore Advisors LLC in Indianapolis and Atlanta.
Play, workshop highlight project on continued stewardship of family farms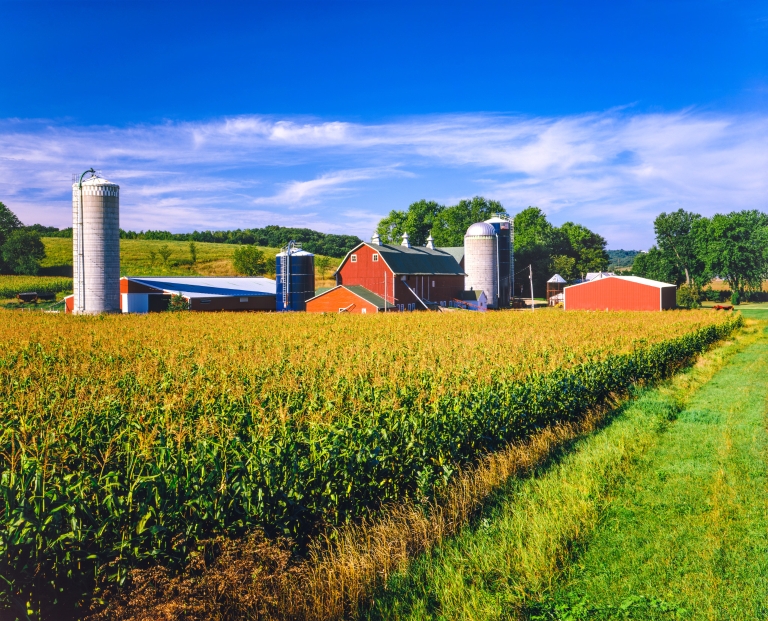 IU faculty James Farmer and Julia Valliant are the lead researchers on a grant from the Sustainable Agriculture Research and Education program, which is funded by the U.S. Department of Agriculture. The project's goal is for farms to continue functioning as farms, rather than being sold in pieces at auction or to a developer, said Valliant, a research associate at the Ostrom Workshop in Political Theory and Policy Analysis at IU Bloomington. He said this can also help new farmers access land, which can be a challenge.
Farmer, an assistant professor of recreation, park and tourism studies in the IU School of Public Health-Bloomington, is principal investigator on the grant, and Valliant is the co-principal investigator.
Part of the project includes a series of performances of the touring, one-actor play "Map of My Kingdom," by Mary Swander, Iowa's Poet Laureate, followed by a workshop that guides landowners through the process of describing and writing about their farms. Performances are scheduled to take place in Bloomington, Indianapolis, Greenfield and West Lafayette, Indiana. 
IU's Fall 2017 Energy Challenge increased energy savings
IU Bloomington dramatically improved its energy and water savings in the Fall 2017 Energy Challenge, which concluded Oct. 31.
Across all participating buildings, which competed for the highest reduction in resource use relative to their baseline electricity and water use, the final savings were over 735,000 kilowatt hours of electricity and 1.8 million gallons of water. That is a nearly sevenfold increase in energy savings and more than a fivefold increase in water savings compared to 2016's fall challenge.
The fall 2017 winners, by category, are:
Southeast residence halls: Willkie Residence Hall
Northwest residence halls: Foster Residence Hall
Central residence halls: Ashton Residence Hall
Administrative buildings: Student Building, Bryan Hall and Owen Hall
Apartments: Evermann Apartments
Athletics buildings: Cook Hall
Academic buildings: School of Public and Environmental Affairs
Greek buildings: Theta Phi Alpha
LEED buildings: Cyberinfrastructure Building
Research buildings: Chemistry Building