Brooklyn-based orchestra The Knights has spent more than a decade expanding from their roots in the classical tradition. Through collaboration with the likes of Bela Fleck, Joshua Redman and Yo-Yo Ma, they have forged both a unique sound within the classics and a flexibility to adapt to new musical languages.
They'll bring their international sound to the Indiana University Bloomington campus Nov. 15, where they'll perform a new piece of music co-commissioned by IU Auditorium. Composed by clarinetist Kinan Azmeh to include mandolin virtuoso Avi Avital and violinist Colin Jacobsen as soloists, the piece uses an improvisational style to combine multiple genres of music.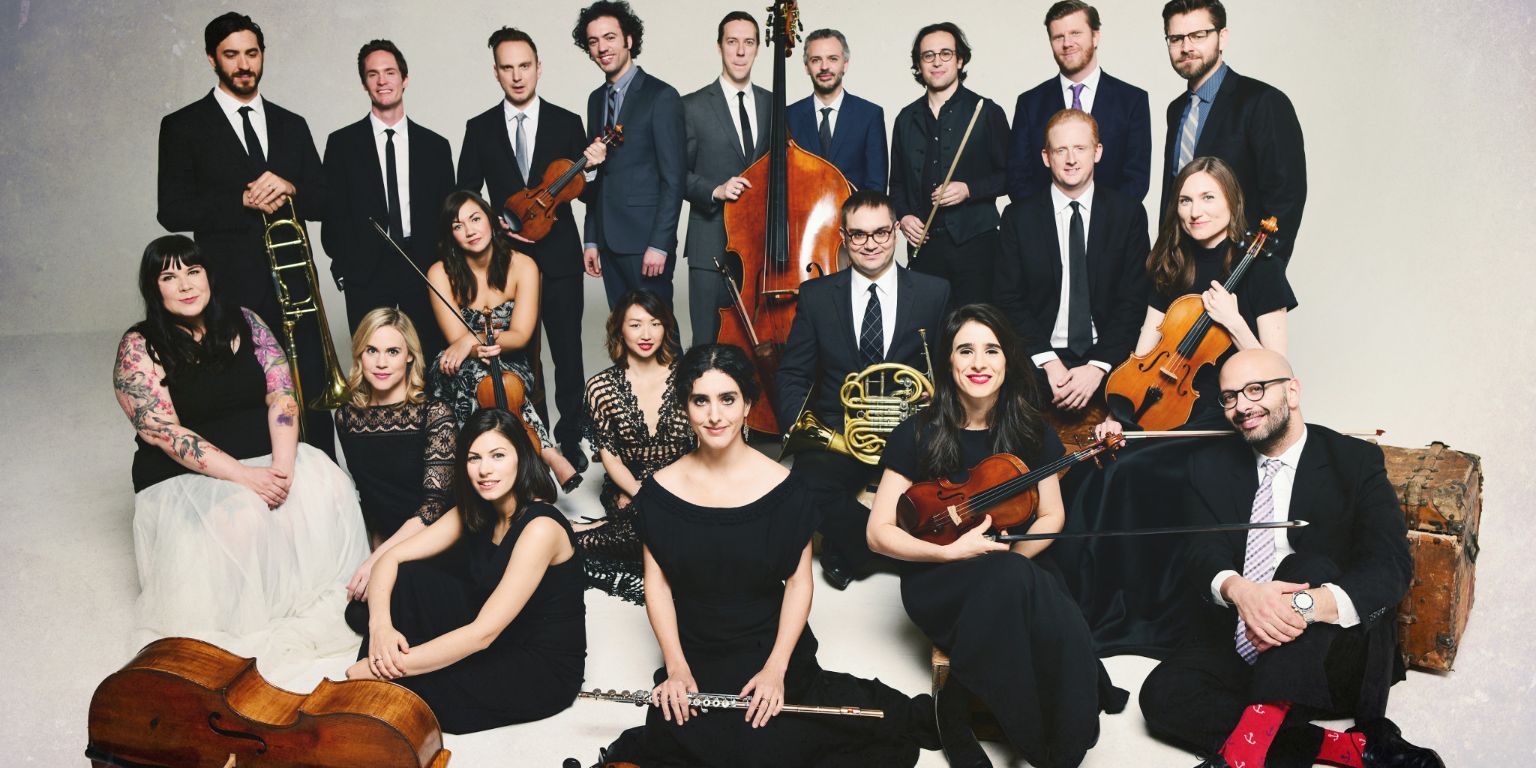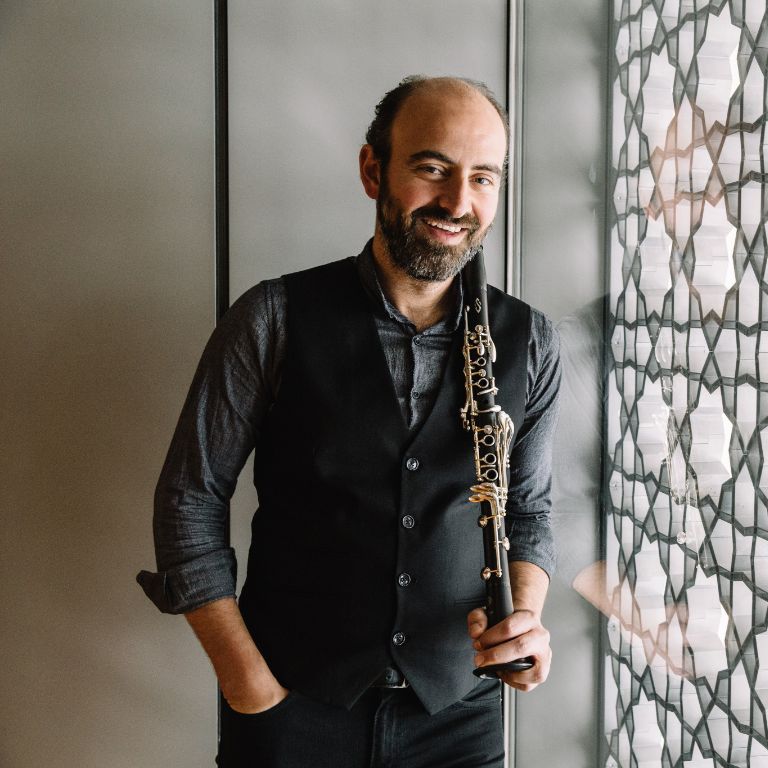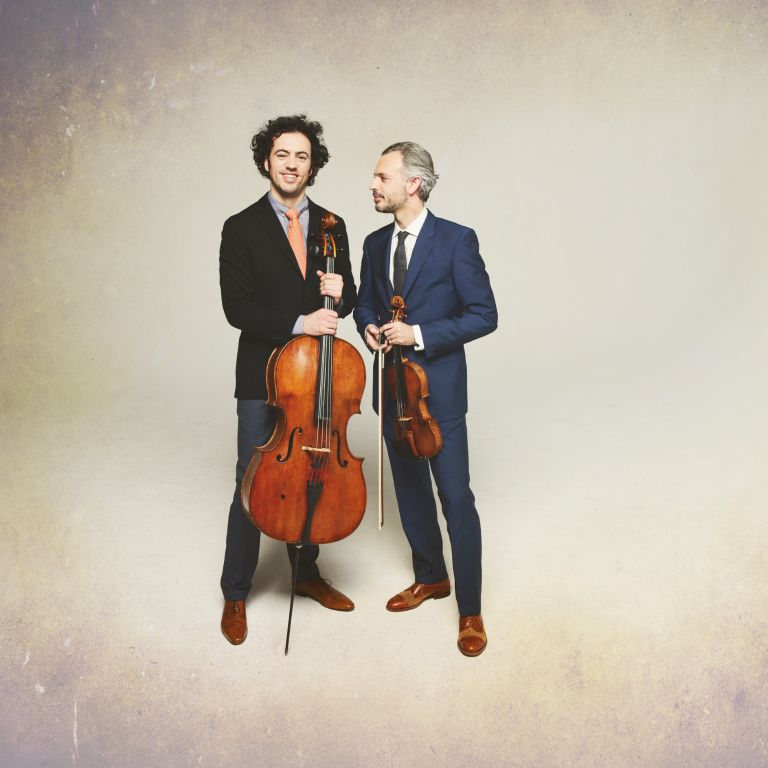 Photos courtesy of IU Auditorium
"Kinan has written a new piece for this collaboration," The Knights co-founder Colin Jacobsen said. "It's the world premiere. There's a joyous sense of dialogue across cultures and across time."
IU Auditorium executive director Doug Booher said the auditorium first became interested in hosting The Knights because of the group's community focus.
"One thing I really appreciate is the fact that they clearly immerse themselves not only in the music but also in building community," he said. "By the nature of the ensemble's composition as well as their tradition of embracing opportunities to provide residency activities while they're in a city, we really understand that it's about more than simply performing the music. That is really refreshing and, quite frankly, an approach for other ensembles to follow that are up and coming."
Booher said The Knights reflects the universal language of the arts: This type of performance serves as an opportunity to bridge experiences between audiences and bring students together in learning outside the lecture hall. The group's energetic, forward-thinking approach to music will give students a chance to consider different forms of communication.
"They have an innovative approach to what they do, both in terms of the music they perform and their style – how they dress, the trappings of the performance," he said. "It's not as formal. That is refreshing. This music is actually accessible. It's not stuffy."
Jacobsen and his brother Eric founded The Knights in New York City in the early 2000s after growing up in a musical household. The brothers' parents, a former member of the Met orchestra and a flutist, often had equally musical friends over. This community perspective served as the basis for The Knights' collective nature.
See The Knights at IU Auditorium
"We saw music as a social and joyful activity, and as soon as we were old enough, we wanted to
do that with our friends," Jacobsen said. "We loved playing with other people, and that spurred us to work hard so that we could communicate with greater fluidity both with our colleagues and audiences."
Audience members at the Wednesday night performance can expect to see this joyousness come through, particularly as The Knights are joined by Avital and Azmeh. The sound jumps from Bach's harpsichord concerto to contemporary music with blends of Middle Eastern, Balkan and Mediterranean sounds.
"I think that we just have a very porous approach to music," Jacobsen said. "We just love finding unexpected connections between music we know and music we don't know."
Interested members of the public will get a chance to hear more about these connections at a free talk with Jacobsen from 4 to 5 p.m. Nov. 15. He'll be joined by other musicians from the ensemble to discuss The Knights' history and approaches to engaging audiences in music. Invited groups will also have the chance to attend a talk with Azmeh during this same timeslot.
IU Jacobs School of Music students, as well as students in the School of Global and International Studies and arts administration students with the School of Public and Environmental Affairs, will also learn from The Knights through a residency during the group's time on campus. Students will discuss with The Knights the history of the group and how to build opportunities to grow professionally.
Booher said he hopes Jacobs students learn both about jumpstarting their professional careers and engaging audiences from the residency.
"It's our hope for all of our residency activities, particularly this one, that students walk away with a greater understanding that we as people communicate in many different ways," he said. "Bridges can be built through traditional diplomatic or politics but also through having shared experiences."