In the 43 years since Gene Coyle completed his master's degree from Indiana University Bloomington, he has had two titles: adjunct professor and international spy.
Coyle worked for the Central Intelligence Agency's Operations Directorate as a field operations officer for 30 years.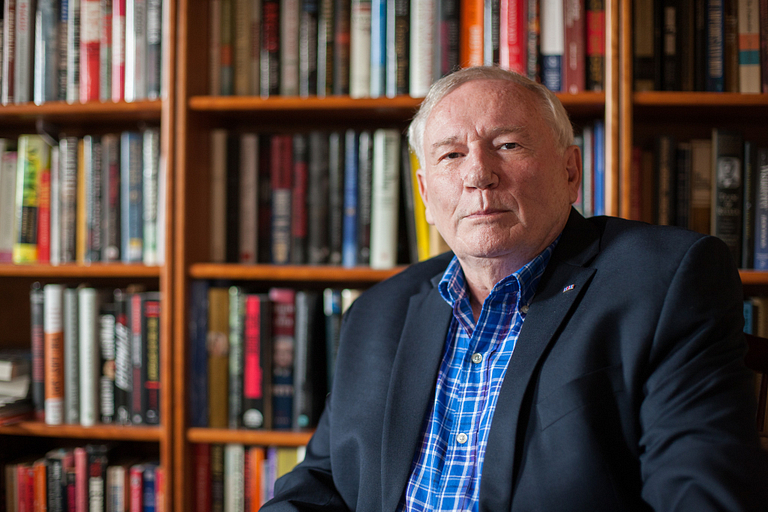 Traveling to foreign locations like Moscow and Brazil, Coyle was tasked with meeting and recruiting foreign diplomats in those countries who were willing to become sources of secret information about their own government or world events for the United States government.
"It was an intellectual chess game," he said. "I had to make them feel comfortable enough to tell me what was important in their life. If there was nothing lacking, there was no reason they were going to agree to spy, because it was dangerous."
The Indianapolis native, who also has a bachelor's degree from IU Bloomington, said his IU degrees are what landed him the job.
A full-ride gymnastics scholarship first brought Coyle to IU Bloomington for his undergraduate career, where he connected with the U.S. Department of State for a summer internship after his junior year. Coyle quickly learned a desk job wasn't for him. However, a former CIA officer he met through that internship convinced him to apply for the foreign intelligence agency.
While he made it through to the interview round, he wasn't offered a position on his initial application. But in 1976, after adding a master's degree in East European history and a German study abroad experience to his resume, he began a career with the CIA at the age of 24.
"And it turned out I was fairly good at it," Coyle said. "People have always felt comfortable talking to me."
Over the course of his three-decades-long career, he only had one foreigner turn down his proposition to become a source. And he often recruited two or three spies per year, which, considering the work, is impressive.
Coyle said he also had an attitude of "almost arrogance" that was necessary to be successful at his job. While serving in Moscow in the mid-1980s, he had to think he was better than the KGB, the Soviet Union's security agency, which was trying to catch him communicating with Russian agents. He had to have this feeling of superiority to be able to go out on the streets of Moscow during the night and quickly decide whether it was safe for him to meet one of his agents, Coyle explained. Because if he had been wrong any of those nights about being followed, it would have meant danger for his Russian agent.
"The idea that I would get caught doing this never entered my mind," he said. "The KGB was good, but I was better."
Coyle spent nearly half of his career abroad, only coming back to the U.S. to learn another language and prepare for his next assignment. His wife also joined the CIA so they could take tandem assignments and avoid being apart for too long.
After spending 14 total years overseas, he decided it was time to do something different.
At the time, the CIA ran an Officer-in-Residence Program, openly placing officers at universities around the country to lecture on intelligence topics. Coyle chose to come back to his roots as the visiting CIA professor at IU Bloomington.
As he was nearing the end of his two-year placement, he was offered an adjunct position at the School of Public and Environmental Affairs. Over the next 13 years, Coyle taught courses on topics such as national security and the history of espionage before he officially retired in May 2017. He also found the time to author several spy novels based off of his own experiences, including "Diamonds and Deceit: The Search for the Missing Romanov Dynasty Jewels" and "A Spy's Lonely Path."
"Having myself conducted espionage operations gave me a lot of street cred with my students and allowed me to sneak a lot of knowledge into their heads while entertaining them," Coyle said.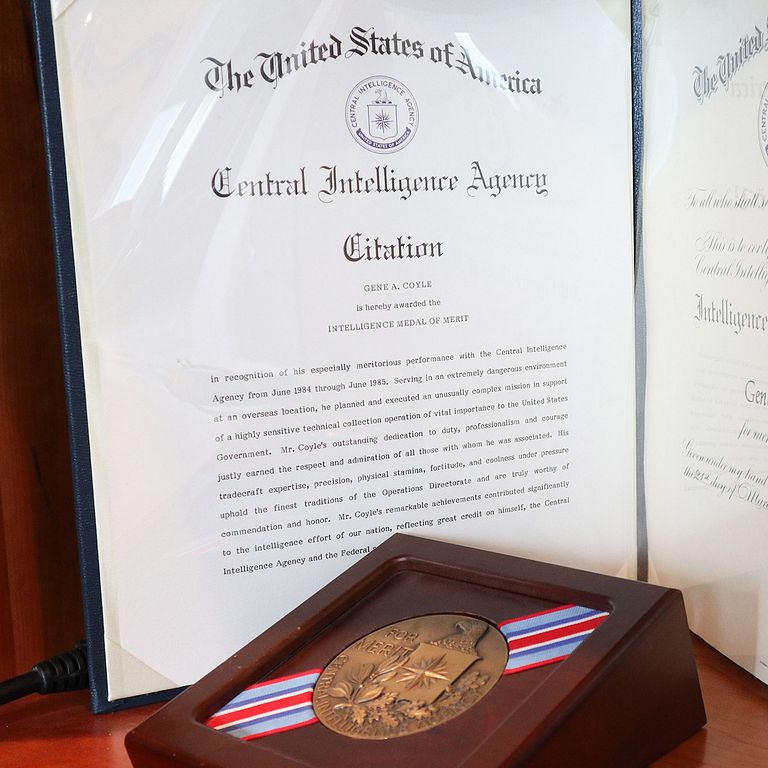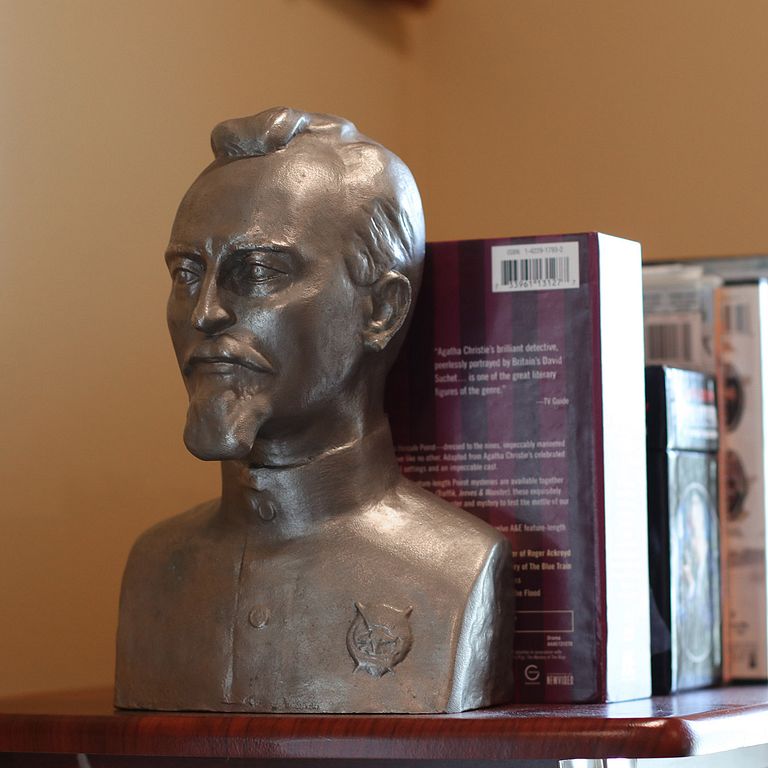 It was his goal to teach his students about more than just the CIA. Coyle shared stories from his time abroad to teach life lessons, particularly about the opportunities an American education can bring.
One of those memories that stands out the most to him is from his time in Brazil, where children in the villages he visited wanted to be tour guides to make money. When he came across a young boy wearing cracked glasses, Coyle tipped him extra and told him to put it toward his glasses repair. The boy responded, "Maybe next year. I have to help buy food for my family."
"Many young people in the world would love to have the chance to come to IU," Coyle said. "I want to see our students taking advantage of the opportunities here. They have the opportunity to fail, but they also have the opportunity to succeed and become whatever they want in life, building on their education at IU."
And he had an impact on many of his students over the course of his IU tenure, some of whom still keep in touch with him, sending a card for the holidays or photos of their children.
In honor of his retirement, some of his former students established the Gene Coyle Legacy Scholarship. They flew back to Bloomington and gave him the news, hosting a surprise retirement dinner for him.
"For any teacher at any level, when you have enough of a relationship established that your former students keep in touch after years have gone by and there's nothing else you can do for them, that's rewarding. That makes you feel good," he said.
Making a difference in the lives of students was Coyle's way of giving back to a university that gave him so much, he said.
IU is where Coyle met his wife Jan, who he married in Beck Chapel 41 years ago. At IU, he also found lifelong friends and a career path that allowed him to travel the world.
"To say that this place impacted my life is the greatest understatement there could be," Coyle said.
Although he has been retired for nearly a full semester now, Coyle has no plans to leave Bloomington any time soon.
Coyle has been to more foreign countries than he has U.S. states, so he will use the extra time to travel domestically and continue to author fictional spy novels.