'Tis the season to indulge in festive music, tasty treats and thoughtful gifts.
With musical performances, giant gingerbread houses and more, there's plenty to do on campus and in Bloomington to get into the holiday spirit.
So grab a cup of hot cocoa and check out Inside IU Bloomington's guide to celebrating the holidays in Bloomington:
1. See a holiday show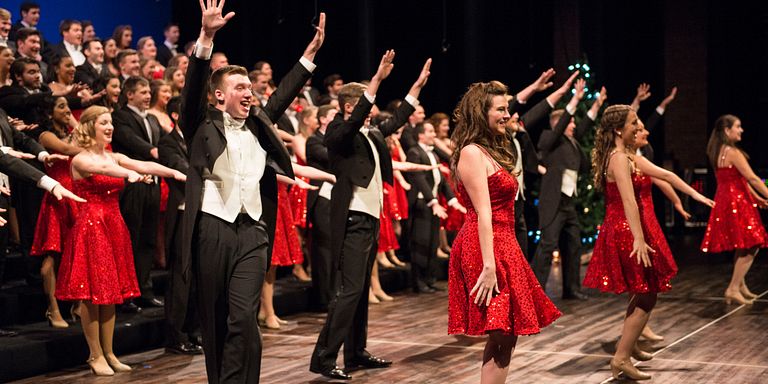 There is no shortage of holiday shows to see in Bloomington this year.
At IU Auditorium, the Singing Hoosiers will present their annual holiday concert Chimes of Christmas at 2 and 7:30 p.m. Dec. 2, and the IU-born a cappella group Straight No Chaser will return to their roots for an evening of classic holiday tunes with pop infusion at 8 p.m. Dec. 15.
'The Nutcracker' ticket giveaway
The IU Opera and Ballet Theatre will put on the holiday favorite "The Nutcracker" starting Nov. 30 and running through Dec. 3 at the Musical Arts Center.
IU's all-male a capella group Another Round will treat the crowd to festive medleys during their holiday concert at 8 p.m. Dec. 2 at the Buskirk-Chumley Theater.
The Jacobs School of Music Harp Ensemble will perform a Christmas Concert at 6:30 p.m. on Dec. 6 at Sherwood Oaks Christian Church.
2. Take in the festive decor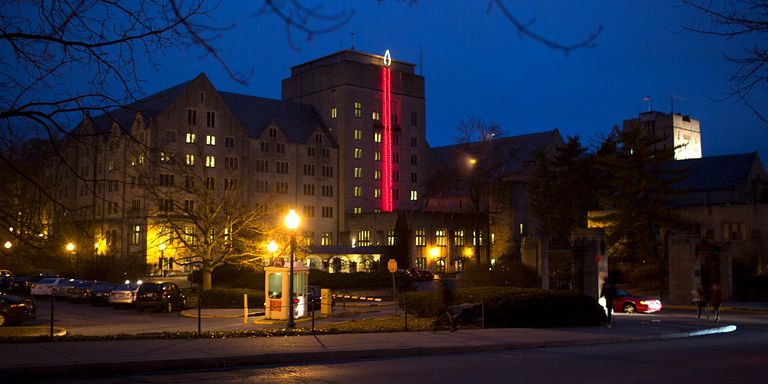 Put on your winter coat and take a stroll across campus and downtown Bloomington to see lights, holiday decor, a life-sized gingerbread house and more.
Two giant candles formed with red and white lights greet visitors outside the Indiana Memorial Union – one standing at 80 feet tall and the other at 60 feet tall. While you're there, pop inside to check out the giant gingerbread house created by the IMU's executive pastry chef, Ashley Massie. You'll also find other Christmas, Hanukkah and Kwanzaa decorations scattered throughout the building.
The lobby of IU Auditorium is another campus destination where you'll find plenty of holiday cheer. The public space is adorned with all the classic features: wreaths, poinsettias and decorated trees. While you're there, drop off a new or gently used toy for children, to be donated to Monroe County's Christmas for the Kids. Donations will be collected during business hours through Dec. 8 and during the Chimes of Christmas show.
Want to venture off campus? Wander downtown to see the canopy of twinkling lights over the courthouse and square. But on Dec. 2, beware of the Bloomington Krampus lurking around for the Krampus Rampage and Bazaar 2017!
3. Attend an open house on campus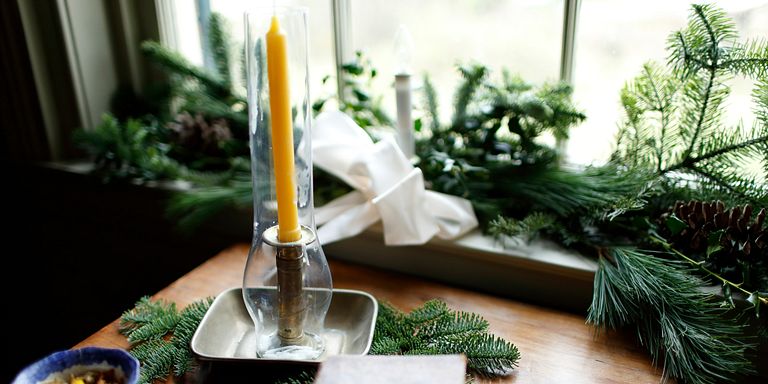 IU President Michael A. McRobbie and IU Bloomington Provost and Executive Vice President Lauren Robel will host their annual IU Bloomington Winter Holidays Open House for staff and faculty from 3:30 to 5:30 p.m. Nov. 29 in Alumni Hall.
IU Libraries also hosts an annual open house at the Wylie House Museum. The historic home will be decorated and lit with candles for a festive evening of music, caroling and refreshments. Wylie House by Candlelight takes place from 4:30 to 7:30 p.m. Dec. 9.
4. Shop small in downtown Bloomington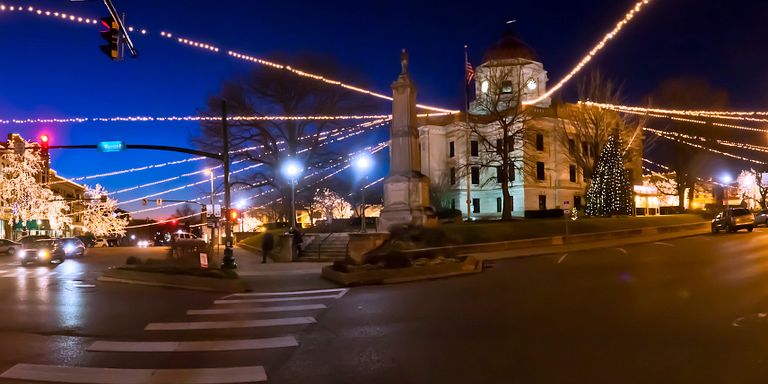 Shop for everyone on your list in one place during the Holiday Hike event from 6 to 9 p.m. Dec. 7. Participating downtown Bloomington stores will be offering deals, refreshments, entertainment and more during the evening of holiday shopping.
5. Construct your own gingerbread house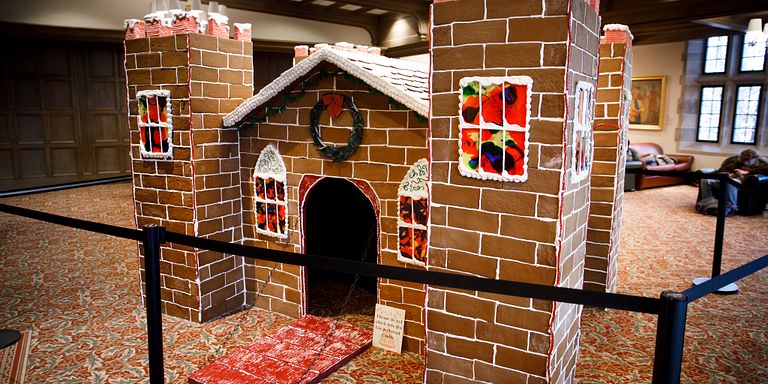 While it won't be a 7-foot-tall gingerbread castle, participants can build their own sweet structure at the IMU Gingerbread House Workshop. The two workshops will take place from 3:30 to 5:30 p.m. Dec. 3 and 10 in the Tudor Room, and a $25 ticket gets you a building kit for four people. Led by Ashley Massie, the creator of the giant gingerbread castle in the IMU, the event will also feature a hot cocoa bar, holiday treats and a visit from Santa.