BLOOMINGTON, Ind. – Individuals with arts degrees are engaged with the arts in their communities at a rate much higher than the general population, according to a report released by the Strategic National Arts Alumni Project at the Indiana University School of Education.
The research, based on a national survey of arts graduates, demonstrates that arts majors – whether they went on to work in the arts or not – continue to make art, teach, manage, volunteer, attend events and donate to the arts in their local communities.
The study provides data that can help educational institutions and local arts organizations provide better services to support the artists working in their communities. For example, social networks are an important career resource for artists. Whereas 94 percent of alumni said that networking and relationship building were important to performing their jobs effectively, only 62 percent said they acquired or developed this skill at their institution.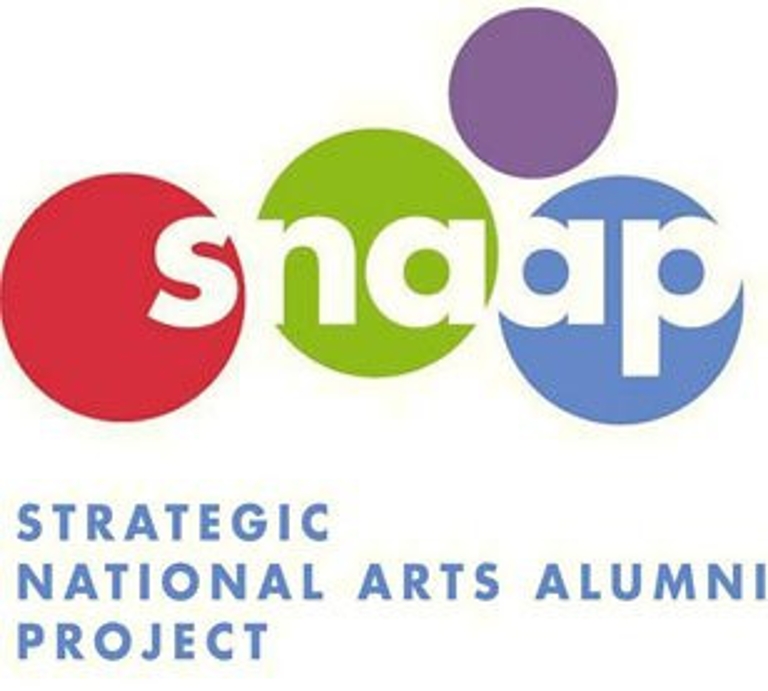 Nearly seven in 10 (67 percent) arts alumni surveyed by SNAAP currently work as arts professionals in some capacity: 56 percent as artists, 28 percent as arts teachers and/or 19 percent as arts managers. Many have overlapping roles; of the 67 percent who work in the arts, 42 percent are only artists, 9 only only teach art, and 5 percent only administer an arts business or organization.
Combining both professional and voluntary roles, the percentage of arts alumni engaged in the arts rises from 67 percent to 98 percent, leaving only 2 percent who do not participate in the arts at all. Of these, 84 percent attended an arts event, 43 percent donated money, 26 percent volunteered at an arts organization, 20 percent volunteered to teach the arts, and 14 percent served on nonprofit arts boards.
In contrast, a recent study of volunteering among the general U.S. population indicated that only 4 percent of people 16 and older volunteered in the larger "sport, hobby, culture or arts" sector (Bureau of Statistics, 2015).
The type of arts degree pursued has an impact on how likely students were to acquire networking skills while pursuing their degrees:
86 percent of arts administration majors developed networking and relationship-building skills at school.
52 percent of fine and studio art majors developed networking and relationship-building skills at school.
Certain resources needed for career advancement after leaving school are more valued than others. Of those SNAAP respondents currently working as artists,
26 percent said they need more publicity and recognition of their work.
18 percent need professional networks.
16 percent need business advising.
15 percent need loans or investment capital.
Rounding out the list of most-needed resources by artists are studio space (11 percent), equipment (9 percent) and performance space (5 percent). Asian, Hispanic/Latino and white artists all ranked publicity and recognition as their most needed resource; however, black/African-American artists said that access to loans was the most important resource lacking in their careers. Men's and women's rankings were almost identical.
SNAAP data also point to the importance of high-impact practices – including community service, internships, working with an artist in the community and co-curricular activities – in the careers of arts alumni. In an encouraging trend, recent alumni (those who graduated up to five years before responding to the SNAAP survey) are more likely to have participated in high-impact practices than earlier alumni.
Comparing the high-impact practices of recent versus older arts alumni:
82 percent of recent alumni participated in community service while getting their arts degree, versus 69 percent of earlier alumni.
79 percent of recent alumni worked with an artist in the community, versus 68 percent of older alumni.
43 percent of recent alumni had an internship, versus 28 percent of older alumni.
The SNAAP Special Report, "Arts Alumni in Their Communities," analyzed data from over 61,141 arts graduates from 82 institutions in the United States. This study received support from the Emily Hall Tremaine Foundation.
About SNAAP
SNAAP is a collaboration between the Center for Postsecondary Research at the Indiana University School of Education and the Herberger Institute for Design and the Arts at Arizona State University. SNAAP is governed by a National Advisory Board.