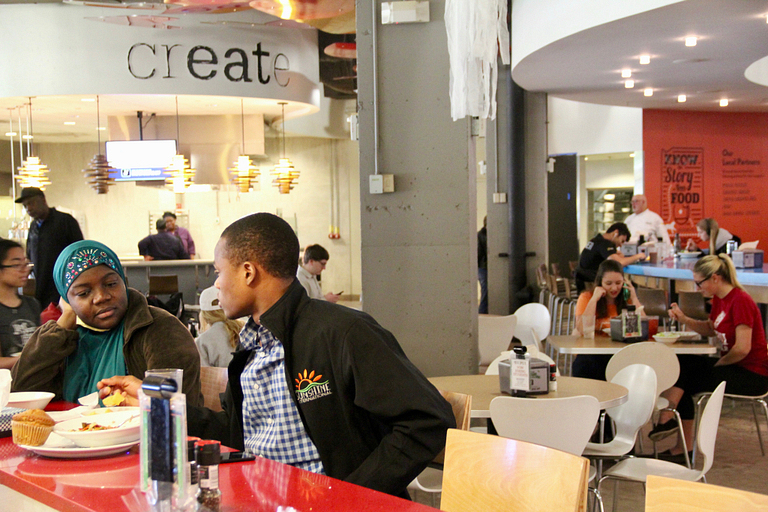 In September, Tower Dining, located inside of University Tower, began offering $5 – plus tax – admission every other Friday for IUPUI faculty and staff. The next one is this Friday, Nov. 3.
Walking into Tower Dining's buffet-style cafeteria, you'll find several different food stations to choose from. Create-your-own pasta is a big hit, boasting the best vegetarian option you'll ever twirl around your fork. For those feeling adventurous, the Innovation Kitchen station changes daily, with offerings such as sweet potato hash, black bean and zucchini quesadillas, and moo shu lettuce wraps.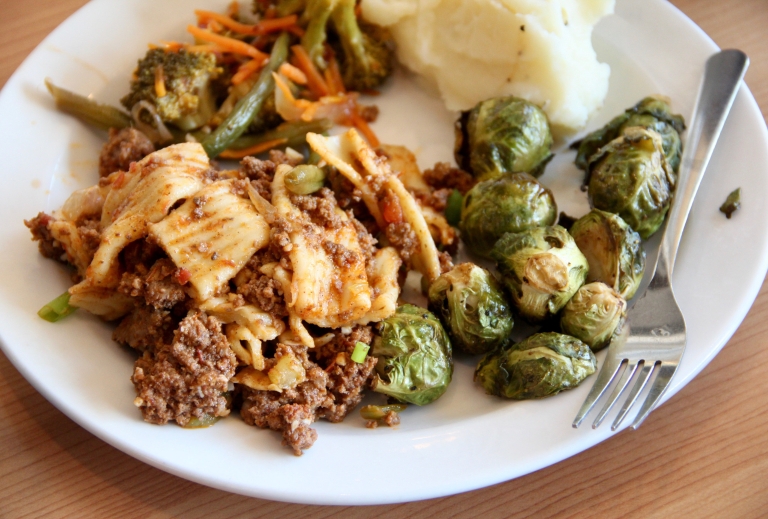 If you want to watch your dinner be cooked right in front of you, hit one of the stations featuring customizable sandwiches and stir-fry. These reliable favorites are great for when you need something hot and fast but not too familiar, as there are so many options you need never eat the same thing twice.
At least three varieties of hot, cheesy pizza are served up daily. Options abound at the soup-and-salad bar, and the My Pantry station has all the makings for a do-it-yourself yogurt parfait, PB&J or breakfast for dinner.
For dessert, the Tower offers an array of cookies, parfaits and pies, but the crowd favorite is undoubtedly the ice cream. Flavor choices are always changing, but you can count on the classic strawberry, chocolate and vanilla, as well as nondairy sorbet. Don't forget the wide array of toppings like sprinkles, chocolate chips and hot fudge.
At the door, faculty and staff will be asked to provide their CrimsonCard for verification.