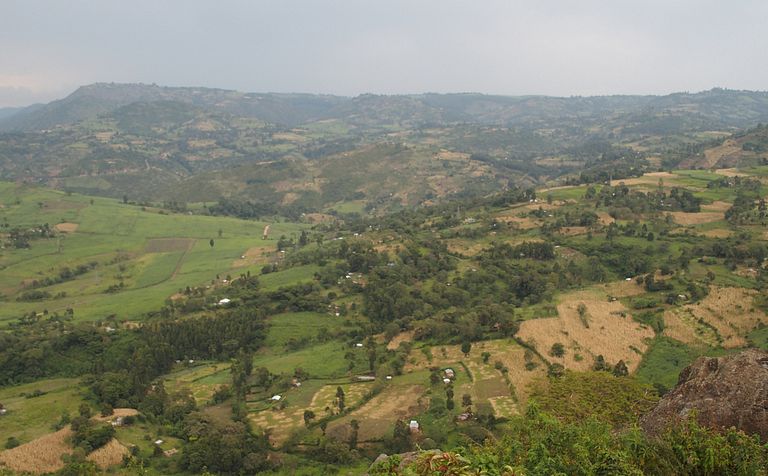 One anthropologist's journey in western Kenya
Anthropology associate professor Jeanette Dickerson-Putman will be presenting her edition of Liberal Arts Talks from 4 to 5 p.m. Dec. 1 in Campus Center Room 305. Her talk, "One Anthropologist's Journey in Western Kenya," will cover orphan caregiving, adolescent stigma and intergenerational dynamics in Western Kenya, all through the lens of a 10-year partnership with Moi University. Come to hear about both her ethnographic research and her personal journey.
Civic Engagement Showcase accepting applications
The 14th annual Robert G. Bringle Civic Engagement Showcase is coming up, and that means applications are now being accepted for poster presentations.
This year, the showcase is celebrating the 25th anniversary of the Center for Service and Learning by highlighting work from the CSL community alongside their posters. 
If you would like to submit a poster application, you should consider how your work has benefited from CSL support.
The showcase will take place on Tuesday, April 10. Submit your application by Jan. 17!
'Tis the season of giving 
Spread the joy of the holidays by sponsoring a family! Every year, the Office of Community Engagement gives staff, students and faculty the opportunity to adopt a family by purchasing presents for children and parents to help them get through the holiday season. Their goal is to sponsor 60 families this year, and they can't do it alone. Download and submit the form today! 
No issue Thanksgiving Week
Inside IUPUI will not be releasing an issue on Nov. 23. Instead, we wish you a very happy holiday from the Inside IUPUI team.
IUPUI study abroad continuing to grow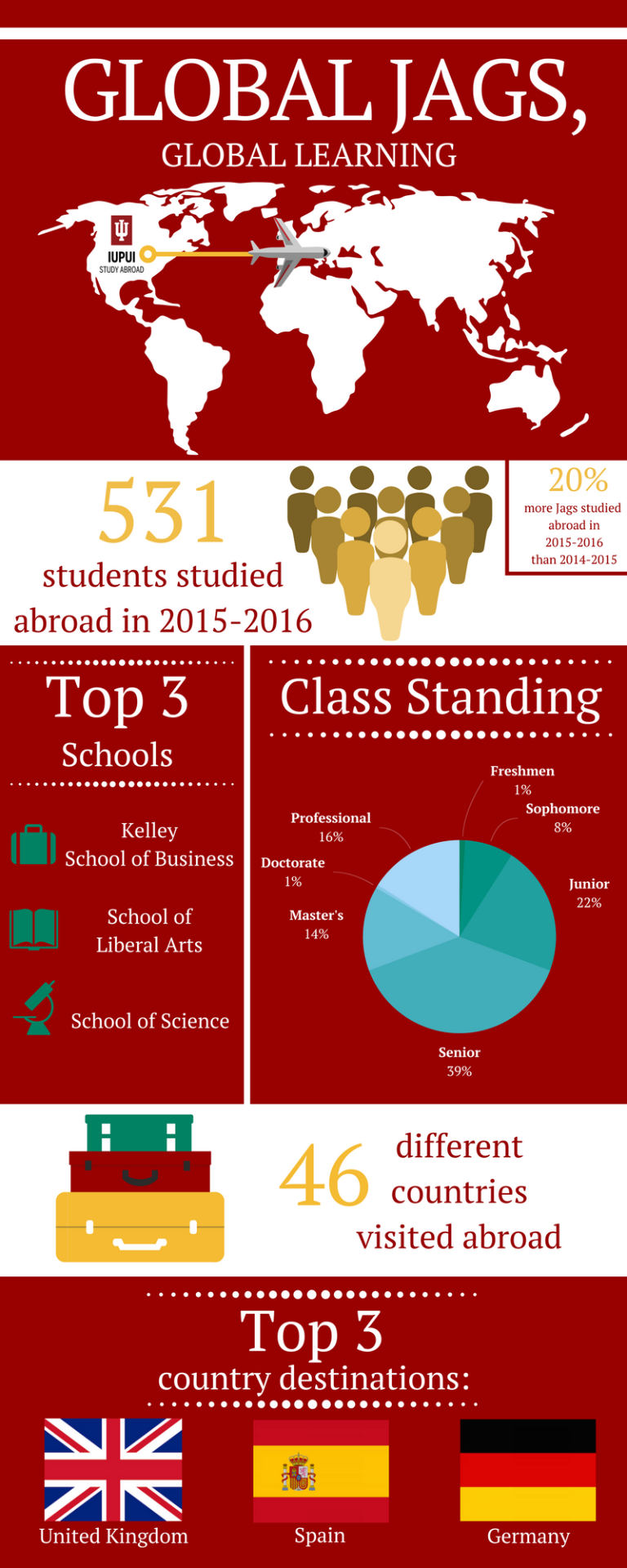 A record number of IUPUI students embarked on study abroad programs to take coursework outside of the country for credit, according to the latest IUPUI tally that was included in the Open Doors 2017 Report on International Education Exchange.
A total of 531 students went on study abroad programs in 2015-16, the latest year for which data is available. That's a 20 percent increase over 2014-15 and a 48 percent increase over 2012-13. This increase meets IUPUI's 2013 Generation Study Abroad goal of raising study abroad participation by 25 percent – three years ahead of schedule.
Study abroad is a key component of the campus's strategic goal to provide students with real-world global learning experiences, said Gil Latz, associate vice chancellor for international affairs.
"Study abroad dramatically changes lives and creates the global leaders we need to solve today's greatest challenges," Latz said. "Study abroad teaches students to think in new ways; increases cultural understanding; and helps develop leadership skills, adaptability and independence." 
IUPUI and IUPUC faculty receive Fulbright grants
Twelve Indiana University faculty members from campuses across the state – including one from IUPUI and one from IUPUC – have been awarded fellowships from the Fulbright Program, the flagship international educational exchange program sponsored by the U.S. government.
Carlton Waterhouse, professor of law and dean's fellow in the IU Robert H. McKinney School of Law, is conducting research in Brazil on law and social dominance in the criminal justice system. His host institution is FAESA – Faculdades Integradas Espirito Santenses – in Vitória, Brazil.
James Mendez, assistant professor of chemistry at Indiana University-Purdue University Columbus, is in Estonia teaching a course on biopolymers – polymers that occur in nature – and conducting research on electrically conductive composites partially derived from Estonian mushrooms. Tallinn University of Technology is his host institution.