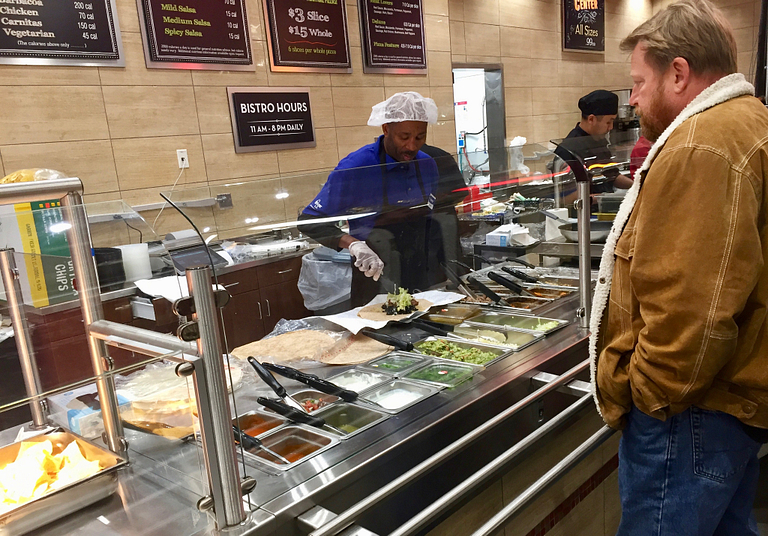 The first Kroger to open in a former Marsh Supermarket location debuted Nov. 16 at 227 W. Michigan St., just east of IUPUI. The space had been closed since late July. 
This is good news for the grocery needs of students, staff and faculty, but it is great news for hungry Jaguars around lunchtime, as the Bistro and Rotisserie areas of the store brim with several meal options.
Those who enjoyed lunch at the old Marsh will see some familiarity, starting with the Rotisserie area, which specializes in chicken – fried and baked – and a plethora of sides like mashed potatoes, macaroni and cheese, and green beans. The build-your-own-burger grill remains the same, too. Most of the staff in these areas were retained from the Marsh run. The Boar's Head deli, however, has been absorbed into the Kroger deli, and sandwiches like the Greek wrap, Rueben and turkey club are now premade. Customers add their own condiments.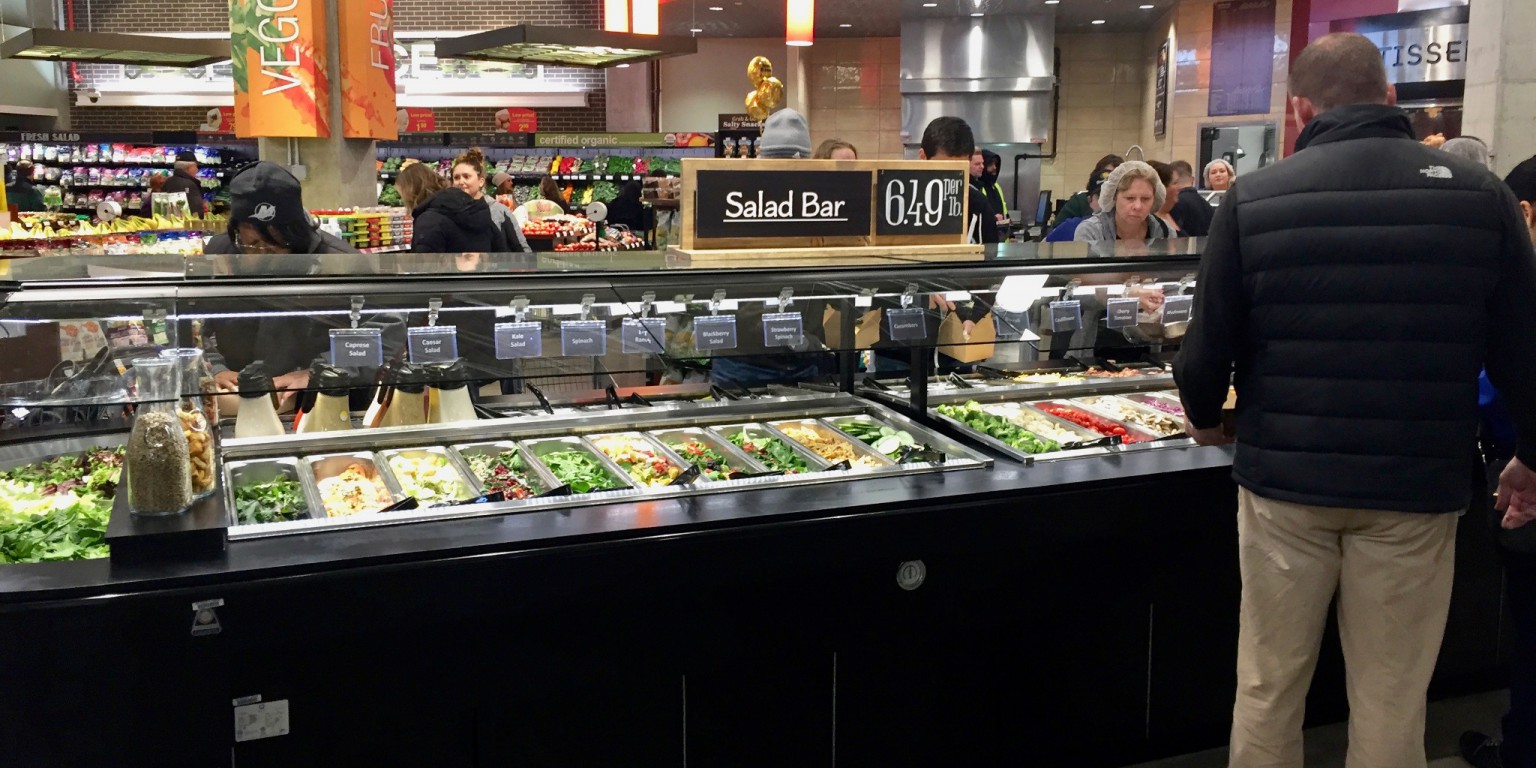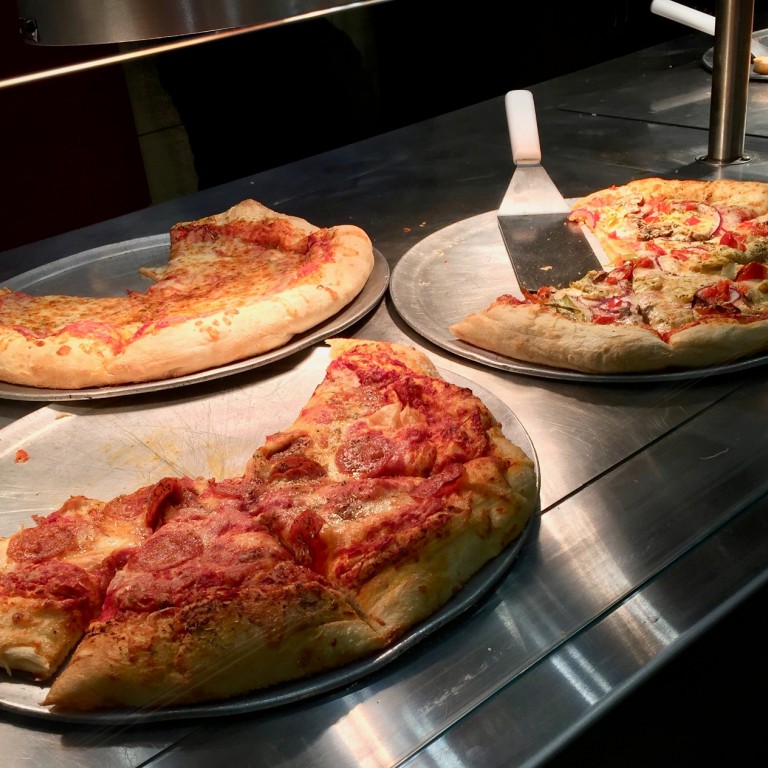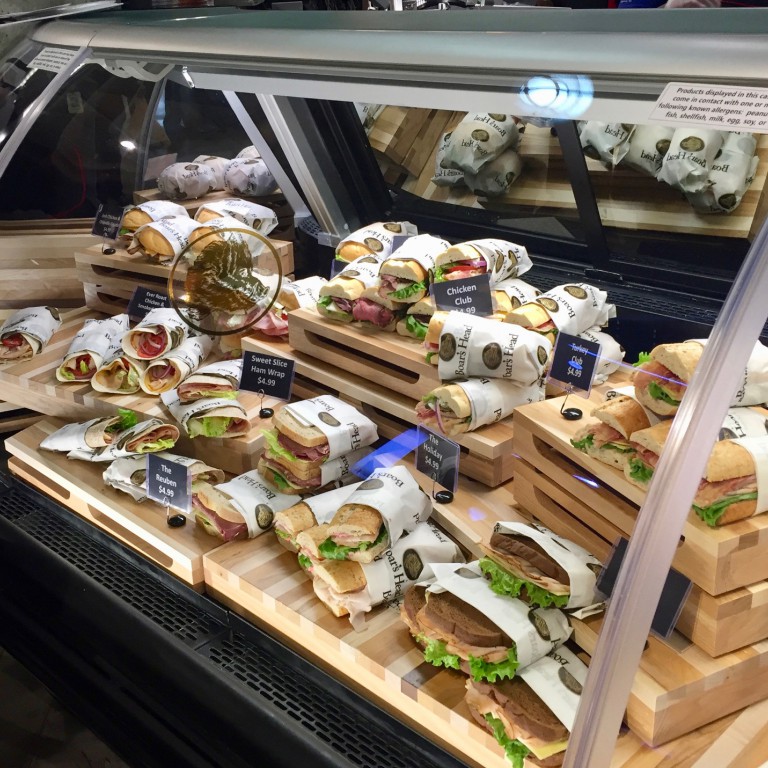 Photos by Tim Brouk, IU Communications
The vacated sandwich counter now hosts a fresh sushi bar and "Mexican street food." Sushi rolls are handmade and added to the take-and-go case. The selection of rolls includes spicy shrimp, Alaskan and cream cheese. Fans of Mexican food can find nachos, burritos and bowls, which are assembled in front of the customer like a mini Chipotle. The line includes barbacoa, carnitas and chicken.
Several pizzas are now featured daily, available by the slice or whole. Standard pepperoni, cheese, veggie and sausage pies are available along with the Deluxe – sausage, pepperoni, mushrooms, bell peppers and red onions.
The salad bar is also similar to the Marsh incarnation. Customers can still help themselves to several proteins to go with their greens and vegetables.
The store renovation includes a second-floor dining area, which has a new look compared to its Marsh predecessor.
Marsh was missed for months, but this Kroger location, which accepts CrimsonCard payments, is a welcome addition to near-campus lunch options. 
Kroger's Bistro hours are 11 a.m.-8 p.m. daily.