IU Bloomington ranks seventh and IUPUI sets campus record for number of students studying abroad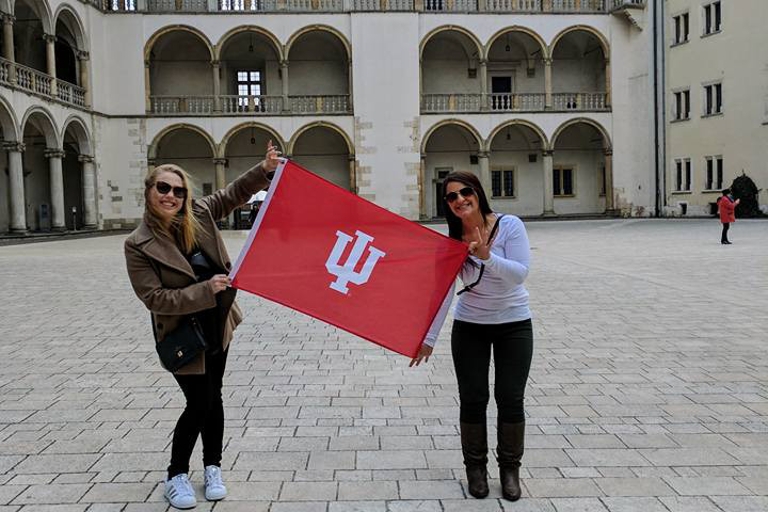 Indiana University is receiving national attention for its commitment to supporting student pursuit of global learning. IU Bloomington ranked seventh among U.S. universities for sending students abroad and 19th in the number of international students, while IUPUI set a campus record for the number of students embarking on study abroad programs.
The Bloomington campus distinction was recognized in the Open Doors 2017 Report on International Educational Exchange, released by the Institute for International Education. At IU Bloomington, 2,720 students attended study abroad programs for 2015-16, the latest school year for which data is available. That marked a 14 percent increase from the previous year and a 26 percent increase from 2012-13.
At IUPUI, 531 students participated in study abroad programs, a 20 percent increase over 2014-15 and a 48 percent increase over 2012-13. This increase meets IUPUI's 2013 Generation Study Abroad goal of raising study abroad participation by 25 percent – three years ahead of schedule.
The five IU regional campuses sent a total of more than 300 students abroad in 2015-16, a record for those campuses.
IU faculty awarded Fulbright grants to conduct research abroad
Twelve IU faculty members from campuses across the state have been awarded fellowships from the Fulbright Program, the flagship international educational exchange program sponsored by the U.S. government.
Under the awards, IU faculty members will conduct research and academic activity in Australia, Belarus, Brazil, Estonia, Iceland, Italy, the Philippines, Scotland, Spain and England.
The Fulbright Program, which celebrates its 70th anniversary this year, was created to build relations between the U.S. and other countries to find solutions to global challenges and shared international concerns. Over 160 countries participate in the program.
New video enhances IU's active aggressor response training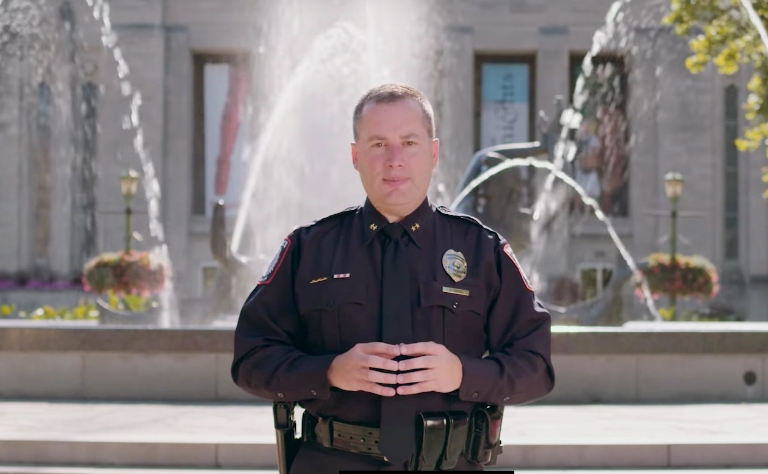 A new video produced for Public Safety and Institutional Assurance at IU has been added to ongoing training efforts across all campuses to help students and staff feel prepared – not frightened – by news of active shooter or aggressor attacks.
The dramatic video walks viewers through the Run Hide Fight strategy, which IU has adopted and posted details about on the Protect IU website. While the six-minute video is informative on its own, it is designed to supplement active aggressor training and presentations provided to students and staff by IU Police Department and emergency management staff.
Public safety staff want students and staff to remember three words if faced by a deadly attack: Run. Hide. Fight.
IU Kokomo sets ambitious goal for recycling efforts
IU Kokomo has set a bold new goal: to have 75 percent of campus waste recycled.
A model setup in the Kelley Student Center provides two trash bins labeled "mixed recycling" or "landfill." These bins be placed in all campus buildings within the next year, with the aim of increasing recycling from the current 25 percent.
President McRobbie shares statement on proposed tax reform legislation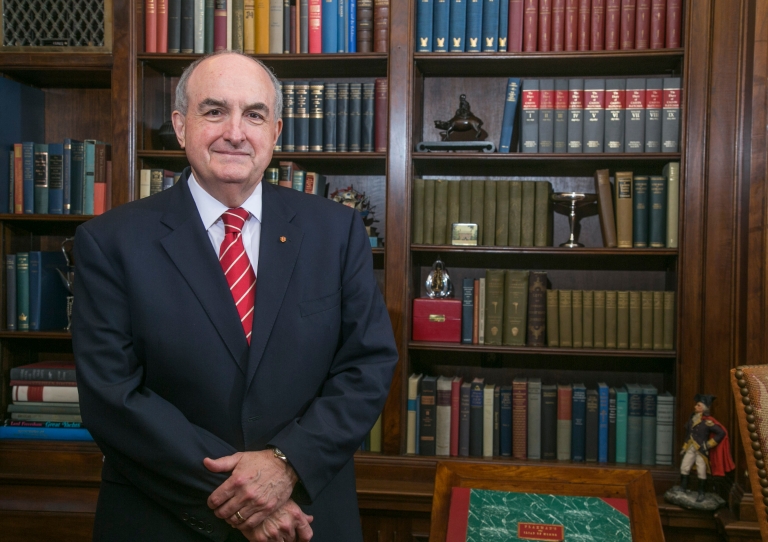 IU President Michael A. McRobbie issued a statement Nov. 28 about the proposed tax reform legislation that was recently approved by the U.S. House of Representatives and the U.S. Senate.
"We appreciate the desire to simplify and strengthen the nation's tax code, and we also recognize that our legislators have many competing interests to balance," he said. "However, we must oppose legislation that would undermine our core missions of education and research and price prospective students and their families out of a postsecondary education at a time when a highly advanced workforce is needed to propel our state and our nation forward."
IU Southeast students grab top two spots at Undergraduate Research Conference
IU Southeast Natural Sciences students Meeta Cesler-Maloney and Angela Sabo won top honors at the 2017 IU Undergraduate Research Conference on Nov. 17 in Indianapolis.
Cesler-Maloney won first place for Best Undergraduate Research Project for her work, "Quantifying the relationship between ozone and meteorology during the Arctic spring." Sabo took second place for her work, "Isolating, purifying and genetically identifying novel bacteriophages from Southern Indiana water samples."
The women's 1-2 capped a strong overall showing by Grenadier undergraduates, who made up nearly half of all entrants with 72 students and 52 presentations.
The IU Undergraduate Research Conference, established in 1994, is dedicated to promoting undergraduate research, scholarship and creative activity in all fields of study performed in partnership with faculty or other mentors as a vital component of an IU undergraduate education. The annual conference gives undergraduates from across the IU system an opportunity to present their research via oral and poster presentations.
IU first lady to co-host women in technology networking event in Fishers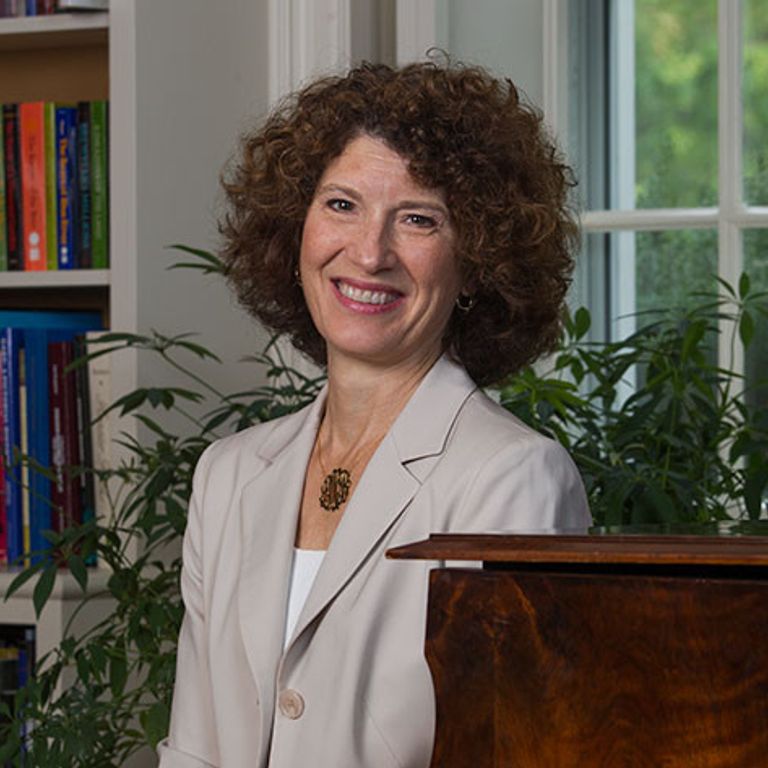 IU first lady Laurie Burns McRobbie, alongside Indiana first lady Janet Holcomb and Fishers first lady Aunna Fadness, will host the inaugural "Launch(ed) Women in Technology: Networking and Panel Discussion," focused on inspiring and empowering women working in technology and entrepreneurship.
Featuring keynote speaker Blair Milo, secretary of career connections and talent for Indiana, and a panel discussion, the event takes place from 5 to 7:30 p.m. Dec. 7 at Launch Fishers, 12175 Visionary Way in Fishers.
An advocate for women in tech, McRobbie helped found IU Bloomington's Center of Excellence for Women in Technology – better known as CEWiT – to promote and advance the participation, empowerment and achievement of female students, faculty, staff and alumnae in technology. McRobbie also helped found and lead Internet2's Gender Diversity Initiative, which has sponsored scholarships and travel grants for female technologists and network engineers, as well as a major survey of gender diversity in employment.
Registration for the event is free for students and $15 for the general public. Participants must register by Dec. 6. A contribution from the event will be donated to the Girl Scouts of Central Indiana Math and Science Center at Camp Dellwood.
For questions about registration, email Michelle Boulden at mewilcox@iu.edu.
IU Online proctoring service available in spring 2018
IU recently signed an agreement with Examity, a video and remote proctoring service that conducts proctored assessments without the constraints of time and physical space.
Remote proctoring services verify students' identities and report any signs of academic dishonesty by monitoring students' behavior while testing. Examity integrates directly within Canvas LMS, enabling instructors and students to readily access scheduled exams within each course.
Beginning in spring 2018, Examity will be available for online, hybrid and live video course delivery methods at no additional cost to students or academic units.
Three IU faculty named American Physical Society fellows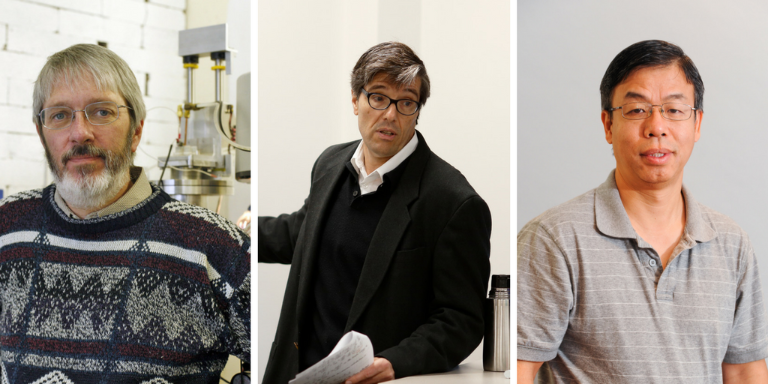 Three IU professors have been elected as fellows of the American Physical Society, the pre-eminent organization of physicists in the United States.
The 2017 IU fellows are James A. Musser and Gerardo Ortiz, professors in the IU Bloomington College of Arts and Sciences' Department of Physics, and Zhe-Yu Jeff Ou, a professor of physics in the School of Science at IUPUI. Musser is also associate dean for natural and mathematical sciences and research in the College of Arts and Sciences.
The American Physical Society is a nonprofit organization that strives to advance and diffuse the knowledge of physics. The number of fellows elected each year is less than 1 percent of membership. Each fellow is elected upon recognition of their peers.
IUPUI professor's startup is semifinalist in NASA iTech initiative
Green Fortress Engineering Inc., an organization founded by an IUPUI professor, is one of 25 semifinalists in the NASA iTech initiative. Peter Schubert, professor of electrical and computer engineering in IUPUI's School of Engineering and Technology, developed technology to safely store hydrogen.
NASA's iTech is an initiative by its Space Technology Mission Directorate to find innovative ideas that address important problems on Earth and hold potential to overcome critical technology hurdles in future space exploration.