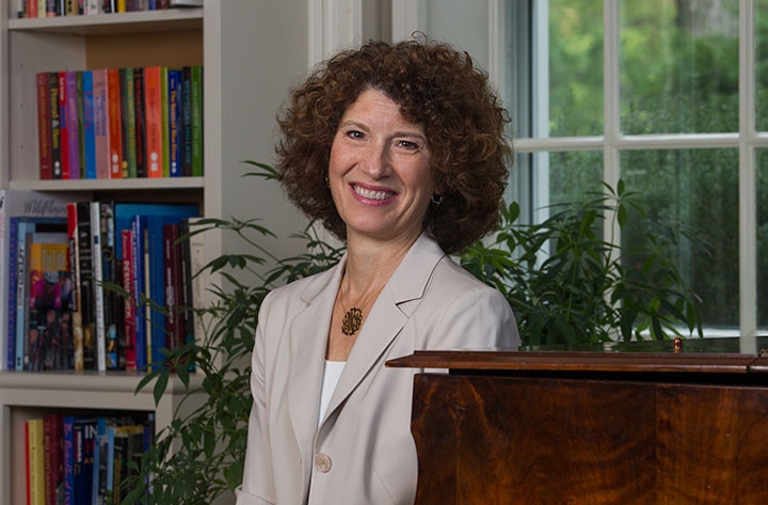 BLOOMINGTON, Ind. – Indiana University first lady Laurie Burns McRobbie, alongside Indiana first lady Janet Holcomb and Fishers first lady Aunna Fadness, will host the inaugural "Launch(ed) Women in Technology: Networking and Panel Discussion," focused on inspiring and empowering women working in technology and entrepreneurship.
Featuring keynote speaker Blair Milo, secretary of career connections and talent for Indiana, and a panel discussion, the event takes place from 5 to 7:30 p.m. Dec. 7 at Launch Fishers, 12175 Visionary Way in Fishers. 
An advocate for women in tech, McRobbie helped found IU Bloomington's Center of Excellence for Women in Technology – better known as CEWiT – to promote and advance the participation, empowerment and achievement of female students, faculty, staff and alumnae in technology. McRobbie also helped found and lead Internet2's Gender Diversity Initiative, which has sponsored scholarships and travel grants for female technologists and network engineers, as well as a major survey of gender diversity in employment. 
"I'm honored to be a part of Launch(ed) Women in Technology and among the company of such a dynamic group of women who have made their mark in tech and entrepreneurship while leading by example for the next generation of Hoosier women leaders," McRobbie said. "It's an exciting time in Indiana as our universities and state leaders partner to support the growing opportunities for Hoosier women to thrive in technology and business."
McRobbie and Holcomb will take part in the event's panel discussion alongside Ting Gootee, chief investment officer of Elevate Ventures, and Tiffany Roman, co-founder of Round3. Julie Alano, a Hamilton Southeastern High School teacher and Mira Award Tech Educator of the Year, will moderate the discussion. 
Students from Hamilton Southeastern and Girl Scouts of Central Indiana will also conduct STEM demonstrations.
"We are thrilled to host an event that best exemplifies the vision for Launch Fishers and our city," said John Wechsler, founder of Launch Fishers, a co-working space for entrepreneurs working on startup, high-growth and high-potential enterprises. "Launch Fishers was built on the idea of bringing together entrepreneurs into a creative environment that can help drive innovation. We strive every day to be a place that is open to everyone who has an idea and a dream." 
Registration for the event is free for students and $15 for the general public. Participants must register by Dec. 6. A contribution from the event will be donated to the Girl Scouts of Central Indiana Math and Science Center at Camp Dellwood.
For questions about registration, email Michelle Boulden at mewilcox@iu.edu.