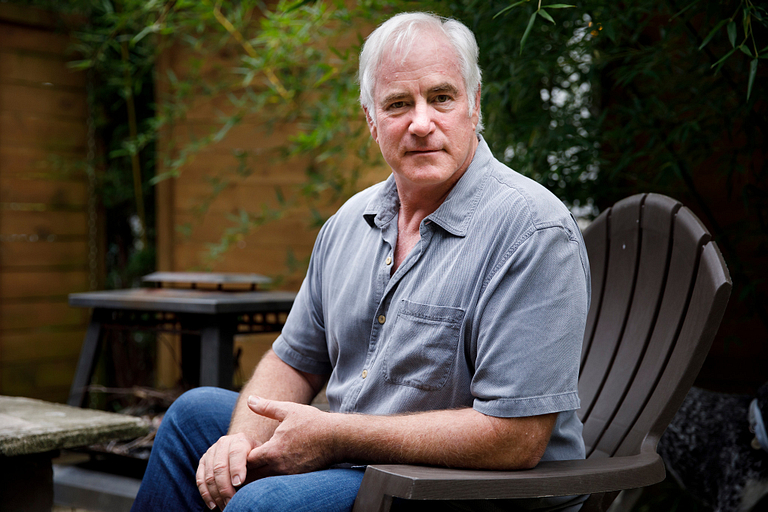 Southern California and southern Indiana might not have much in common, but within the past year, Larry Groupé has called both places home.
The Emmy Award-winning composer brings his experience to the Bloomington campus, where he is a visiting professor at the Indiana University Jacobs School of Music.
At Indiana University, Groupé was appointed to design and implement the renowned Jacobs School's first program in music scoring for visual media, which he started teaching in spring 2017. In this new program, music students learn how to compose original work. They create scores that can be used for movie soundtracks, learning various skills needed to write music that accompanies visual media.
"We have seen a fantastic student and faculty response to Larry Groupé joining the faculty and providing expert mentorship in the area of music scoring for visual media," said David Dzubay, professor of music and chair of the Department of Composition. "We have an ever-increasing amount of activity in this area, and this should only continue to grow in the future. I'm thrilled to have Larry Groupé here guiding our efforts through his courses and collaborations with IU Cinema and The Media School."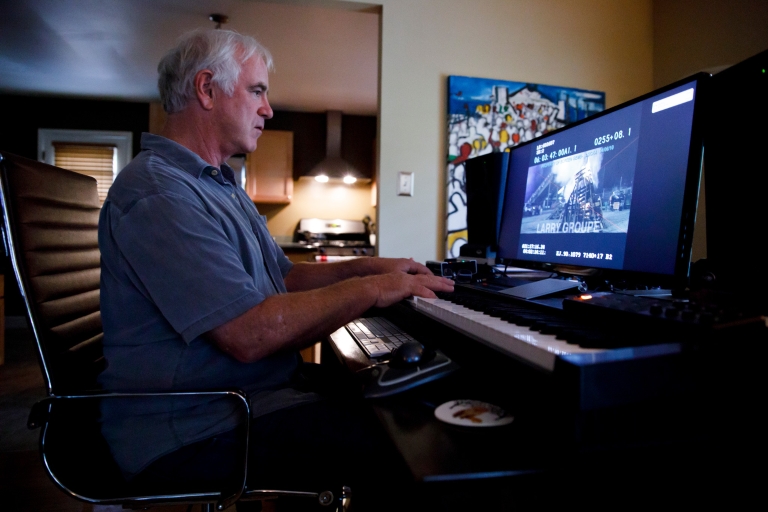 Groupé has also collaborated with The Media School to create a course that teaches students the techniques they need for editing and incorporating music into film and other forms of visual media.
"From a Media School perspective, Larry is a bridge to the Jacobs School of Music and helps facilitate collaborative relationships," said Norbert Herber, senior lecturer and chair of the Media Arts and Production. "Our student filmmakers and game designers now have a clear point of contact to help identify student composers to score their film and game projects. Thus far, we see a lot more film-related activity, but the relationship is still budding."
Groupé's course in The Media School teaches students how to master software used for editing music and seamlessly combine tracks that set the tone and convey the desired message to the viewer.
"On the Jacobs side … they are actually writing the music to every scene," Groupé said. "But the media students are editing it. So both are going through the exact same process of 'what is the best choice?' and 'what is this scene really about?'"
Groupé sees his courses as an outlet for students to be both creative and innovative, while also learning essential skills used in the business. He teaches his students that the key to a successful film score is showing emotion through the music.
Groupé's love of music began with piano lessons at the age of 5, and he was immediately captivated. His love for music followed him through high school then eventually to the University of the Pacific Conservatory of Music, where he studied composition. In 1983, he graduated with a master's degree in music from the University of California, San Diego.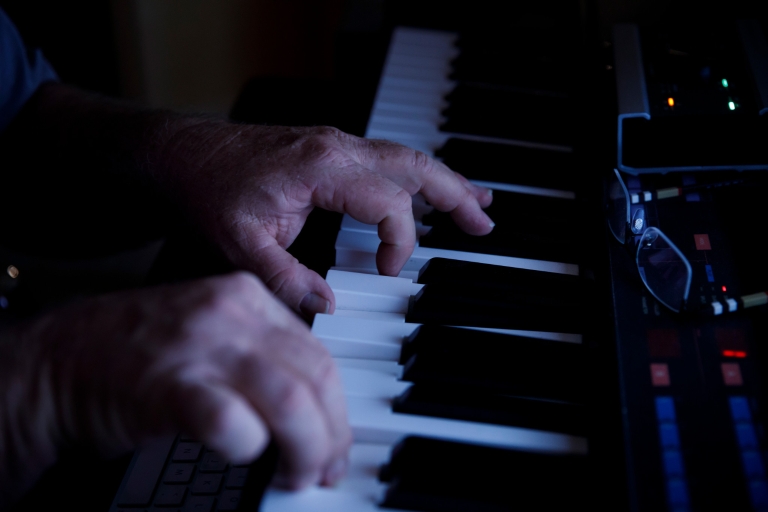 After many years in the film industry, Groupé has worked on numerous projects. One of his most notable works includes writing the score for "The Contender." A political drama written and directed by Rod Lurie, starring Gary Oldman, Jeff Bridges and Joan Allen, the film received numerous Academy Award nominations.
That success led to his next project, "Commander in Chief." Starring Geena Davis as the first female president of the United States, the show became one of ABC's most successful new television dramas.
"When I finally get a rough cut and I'm looking at a particular scene, I'll watch that scene maybe two or three times, and then I actually turn it off," he said. "Then in my case, I turn to traditional pencil and paper. I actually write music without looking at it … music that I think is emotionally correct for what I just saw. It is always about the emotional content."
Groupé enjoys what he does and is delighted to bring his love for composing to Indiana University. Bloomington is becoming his home. And his work in Jacobs and The Media School is changing the way students interact with music and composition for the better.
"I like Bloomington a great deal. Being in southern California for so long, this is a wonderful change," he said. "I love the town, I love the big trees, I love how nice the people are. I love everything about it, and the campus is gorgeous."