The Indiana University Libraries Moving Image Archive has an extensive film collection, but its newest gift came not in the form of film itself but in film equipment. Washington, D.C., archivist Alan Lewis recently donated his collection of nearly 200 cameras and 44 projectors, creating new opportunities for the Moving Image Archive to project, share and even create footage.
"We need the technology to show the old media," Moving Image Archive film archivist Andy Uhrich said. "But at the same time, the technology itself has a history that's worth talking about."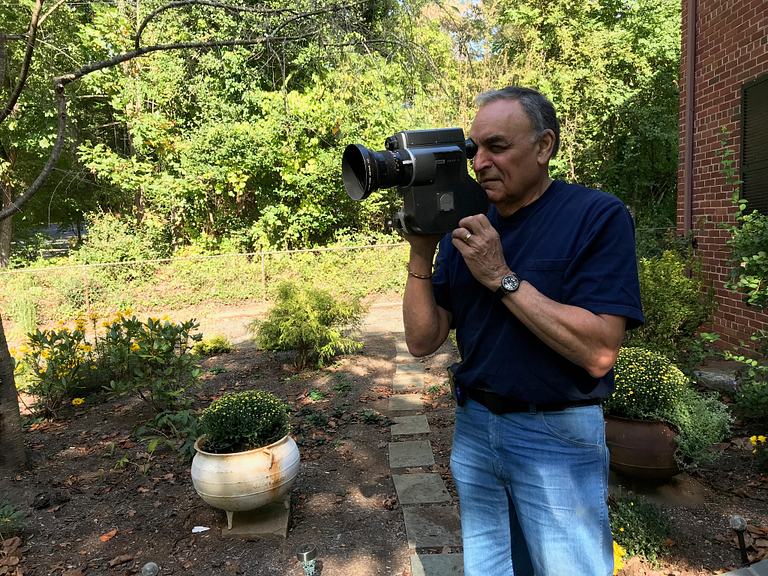 The new collection includes projectors and cameras made in the early 1920s up to the 1980s in both rare and prominent formats of the film equipment. It was Lewis' goal that viewers would have the chance to better understand the technology behind film rather than just images themselves.
"It was really crucial to him, as it is to us, to actually teach the technology behind films – who was making these, and what times they became more accessible for other people to record," Moving Image Archive director Rachael Stoeltje said. "Any amateur footage, any home movies that actually went on to record documents in our history are valuable. And the cameras and projectors are also just really beautiful."
Master in Library Science student Lydia Creech has built her expertise in the technology behind films while working at the archive. She cleans, handles and inspects film and its accessories.
"I'm a millennial; I'd never handled actual film or projectors or cameras," she said. "So it's been really exciting for me to actually see how they work and really get my hands dirty, so to speak."
Stoeltje, Uhrich and Creech hope wider audiences will be able to experience these projectors and the film they play in unconventional ways. Uhrich envisions projecting film reels during First Thursdays on campus next year, playing multiple films at once at dusk.
"It'll be a way to project 70-plus reels at the same time if you want," Uhrich said. "You can see all the different types of film we have in the collection, and you can see the technology."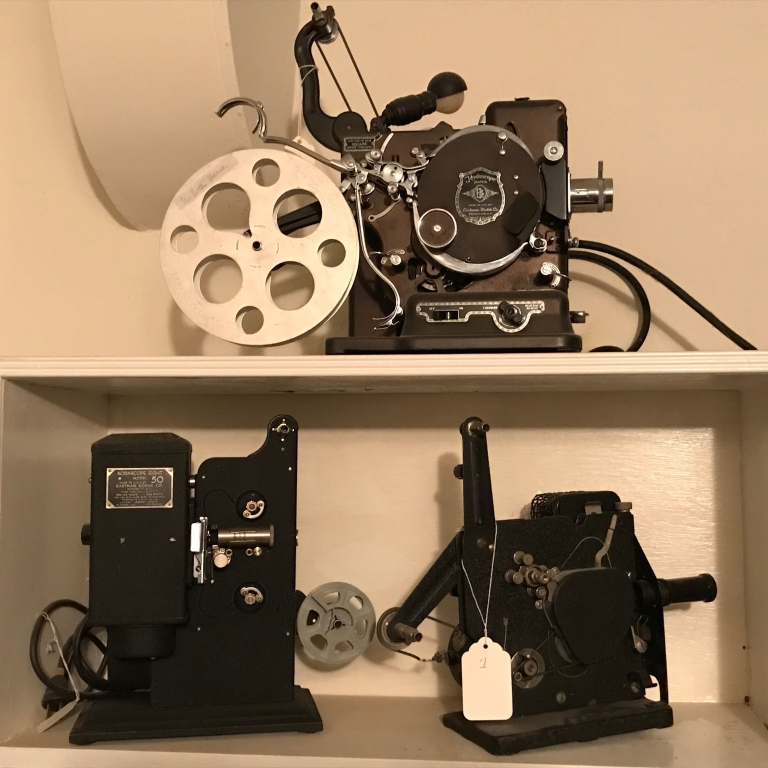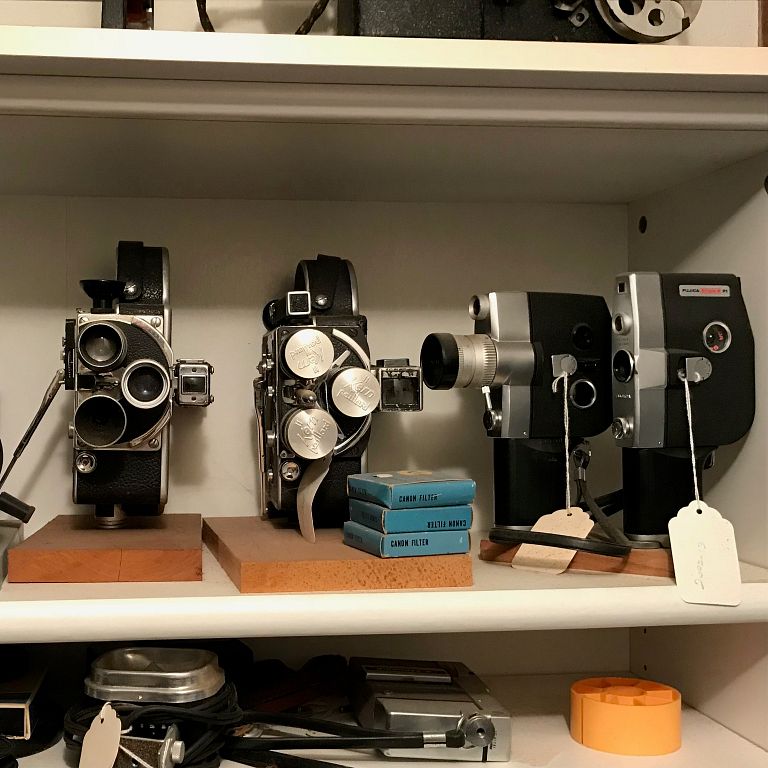 Students are able to get even more hands-on exposure to the collection through course collaborations between the Moving Image Archive and individual classes. Most recently, the archive has collaborated with a Spanish film class in studying World War II-era travel films and with a fashion design class in watching how-to and social guidance films from the 1950s.
Stoeltje and Uhrich want students to work with the cameras and projectors and make short films by recording on the cameras. They hope to partner with The Media School and the School of Art, Architecture + Design, allowing students to borrow cameras and document places around campus to help aspiring filmmakers build their skills.
"The camera and the projectors sort of play a bigger part in our whole field and whole mission," Stoeltje said. "We do a lot of training and mentorship of our students who go on into our field."
Uhrich said this partnership would serve an important purpose on top of building skills: actually documenting campus as it currently looks.
"We would start to create this record, so in the future, in like 50 years, people will be like, 'Hey, do you have any footage of the Wells ground floor in 2017, or other floors in the library or places around campus?'" Uhrich said. "So we'd actually go out and peripherally shoot."
This combination of filmmaking and record-making blends the Moving Image Archive's goal of bringing old film and technology to life. With Lewis' collection unloaded and organized in the archive, Stoeltje and Uhrich now look forward to jumping in.
"Our first efforts were preserving the collection, getting them moved, establishing the archive, getting the equipment, getting the catalog in place, so many of the things that are kind of invisible," Stoeltje said. "Now we're at the point where we actually sort of have our footing."